The subject of beauty is very popular on social media. Posts on beauty can revolve around anything from makeup and skincare to hairstyles. Beauty posts can also pertain to fashion, lifestyle, or even just a simple selfie! If you have a beauty post you want to share with your followers, you need beauty captions for Instagram that are just as beautiful.
Beauty captions are an amazing tool to highlight the beauty quotient and the traits of the person in your photo. And when it comes to captions, this article has got you covered. We've listed a ton of options you can choose from for your next post. Check them out!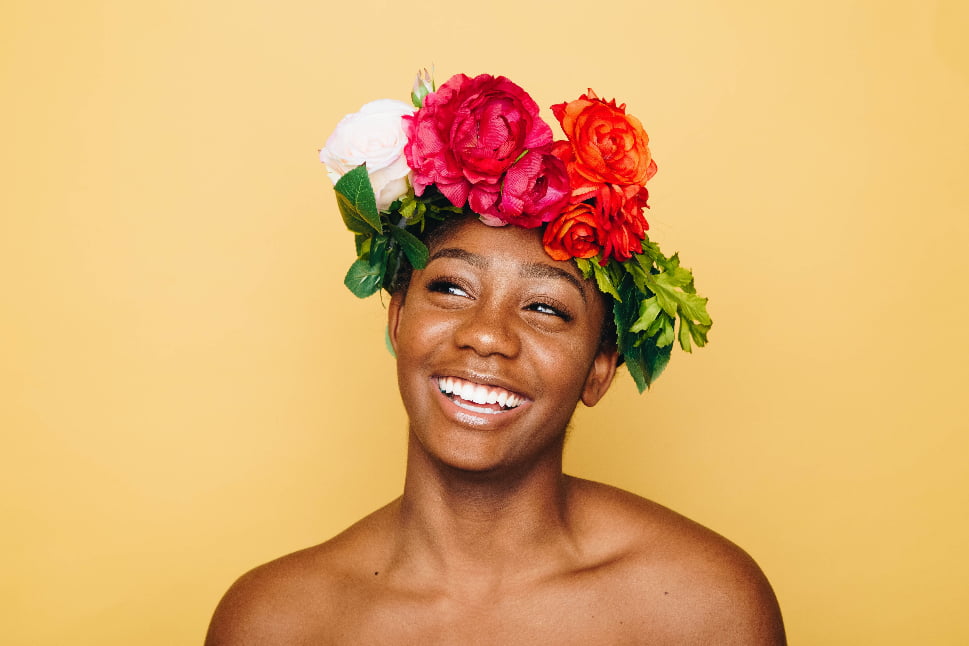 The Importance of a Good Caption
Captions are extremely important for beauty posts on Instagram. It tells your followers what your post is about and what message you want to portray. People might not be able to get the message you intended if your caption lacks any visual elements or is poorly written.
With a good caption, you can drastically increase the chances of your post going viral and achieving high engagement. Don't worry if you're running out of caption ideas. You can get inspiration from the list of captions below.
How Long Should a Caption Be?
When it comes to Instagram, captions should ideally be under 125 characters. Instagram truncates captions that go above this length, which may make it harder for your followers to read. This is also the perfect length to give context to your post without losing the reader's attention.
80+ Perfect Beauty Captions for Instagram
For Photos of Yourself
Couldn't be happier
You can't break this girl.
Sparkle every single day.
The purity of your heart is seen in the sincerity of your smile.
A good face is a window to the soul.
Smile with your eyes.
Always looking beautiful.
Beauty begins when you decide to be yourself.
Believe in your selfie.
Never let people treat you like you're ordinary.
Be your own kind of beautiful.
I'm born to shine bright and take selfies!
True beauty comes from within.
One selfie every day keeps the stress away!
People will stare. Make it worth their while.
Fun Captions
Be a gorgeous cake in a world full of muffins.
This is my pretty hungry face.
I think you're lacking vitamin ME.
Girls are caught off guard but still cute.
I'm just a beach kinda girl.
Smile big, laugh often.
Steal hearts every single day.
Live for the moments that you can't put into words.
I was born to stand out.
Throwback to the days when life was a little less terrible.
Being a girl is so expensive.
Skin Care Captions
Feel more beautiful with each bath.
Great feeling skin.
Live better every day.
Beauty like this doesn't just happen
Recharge your body, revitalize your mind, and rejuvenate your skin.
Why fear the sun when you have sunscreen?
Begin your day with a bath that gives you confidence.
Feel the luxuriant essences spread.
Natural filters to your face!
You deserve a little pampering.
Netflix, face mask, and chill.
No matter the trend, healthy skin is always in.
Lose bad skin. Not hope.
Self-love is the best love.
Body Lotion Forever.
For Makeup
Your new secret path to glam.
Light on the skin as well as on the pocket.
Look Better. Feel better.
The kind of fragrance that makes you feel so fresh.
I love looking into the mirror and feeling good about what I see.
I did NOT wake up like this.
Beauty starts with a little magic touch.
Home is where your makeup stash is.
When in doubt, wear red lipstick.
All I need is coffee and mascara.
I don't want to cry over you. You aren't worth spoiling my mascara for.
Treat yourself like a queen.
Don't let this day be a waste of your gorgeous makeup.
My highlight shines as bright as the sun, and I'm not mad about it.
I spent too much time to put on my makeup to claim I woke up like this.
Walk into the world of beauty.
Gorgeous hair is the best revenge.
Just wing it. Life, Eyeliner, Everything.
We can set your tone right.
For Fashion
A woman has just as many lives as her shoes.
My fashion secrets include accessorizing.
What do you think of this look?
Leave a little sparkle everywhere you go.
Conquering the world one outfit per day.
On Saturdays, we wear pajamas.
I've got my sassy pants on. Watch out, world!
No matter what you feel, you have to get up, dress up, and show up.
Create your own happiness with your outfits.
In my party clothes!
Your clothes can speak a thousand words.
Attract good vibes every day.
Walking in a winter wonderland.
Inspired by beauty! Fulfilled with style.
Keep your heels, head, and standards high.
For a Beautiful Vacation
Keeping it real.
Life is better in a bikini.
Beach bum.
Vacation mode: On.
Living on island time.
Girls just wanna have sun.
Nothing but sandy skin and summer smiles
Follow your heart in everything you do.
Dreams don't have expiration dates. Keep going.
I'm wild and free.
Life is too short for bad vibes.
To Wrap Up
Beauty is a subjective term. It has no standard. A picture of beauty could be anything from the stunning night sky to a colorful dress. Whatever your perception of beauty is, make sure to use beauty captions for Instagram along with your posts. These won't only attract more likes to your post, but they will also help people see the beauty in your photo.
Frequently asked questions
I catch you, so why chase you!
Take me as I am, or watch me as you go.
It's not perfect
Your approval does not make it me.
It would make me appreciate you if I was you.
Me?
I am who I am, I am what I am. I do what I do and I won't ever do it again.
What do I Caption my post?
Is someone willing to believe in you if you do not believe in yourself?
However, I am closer than I was yesterday.
Life is about the little things.
Until it is done, it always seems impossible to accomplish.
If you want to knock, you should build a door.
What is a beautiful woman quote?
"When you walk into a room, you are graced and gravitated like an empress, and I swear, even the Deities ask you to look at you." "When searching for a woman, you become blind.
I would like you to remember that happiness is a way of travel – not a destination.
"Be yourself, there's no one better.".
Here is a sign you may want to look for.".
Make sure you are looking for magic in every turn.
The fact that you're awake not necessarily means you should cease dreaming.
Feel less stressed and enjoy your best.
She was jealous of the sparkle in her eyes.
Let's take a break and live a little.
Find something that is good for your soul.
The best is to relax and enjoy yourself.
Your effort is low. I'm not high maintenance.
That's not the truth, I'm not Willy Wonka.
It's better to laugh at life.
Have more of you and less of them.
Don't be so self-centered, there's no better person.".
It's possible she's born with the virus.
Never let anyone treat you like you're ordinary.".
"Sunday Funday"
She walks like rain and acts like summer.
The best of me is yet to come.".
The world is my oyster.
Again, happy days!
The level has just been reached.
I don't think life will get easier. Strengthening is all you need.
I'm a better person.
Make today so special that yesterday becomes jealous.
Be the best version of you you can be.
Every mistake I've ever made will build me from it.
The women out there have love in their eyes and flowers in their hair.
The book we read makes our eyes dream about her.
It's not like I'm a beauty queen; I am just a beautiful me.
Grace always conquers!
Smiles are collected and then given away.
She believed
Spark will ignite