Social networking is an excellent method to stay in touch with loved ones on your special day and theirs.
A birthday card or personalized gift shows friends and family you care on their special day. Assemble an eye-catching birthday Instagram photo or selfie with a memorable caption and unique greeting.
Here are special birthday captions you can use on Instagram to celebrate special friends and loved ones.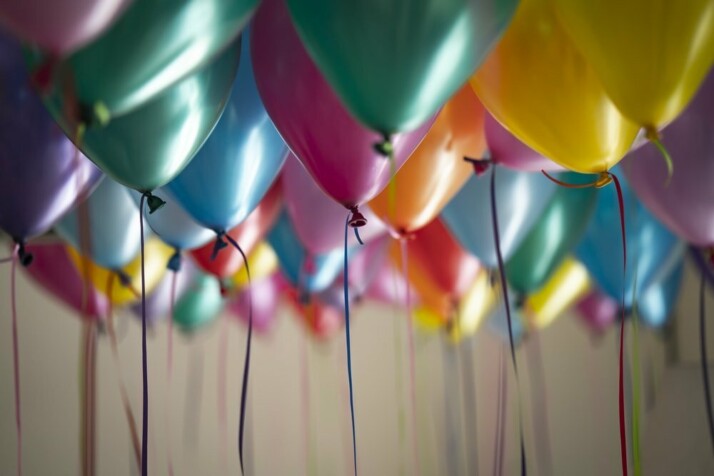 Tips to Consider Before Posting Instagram Birthday Captions
Captioning an Instagram photo is much like sending a thoughtful note for a friend's birthday. You'll want to tell your loved ones how much you appreciate them by writing a birthday post to commemorate their special day. Here are some steps to doing it right.
1. Photo Picks
Pick a photo from your birthday celebration or dinner, or a snapshot that best reflects who you are at this moment.
If you wish to post before your celebration or didn't snap photos, prepare a backup plan.
As a birthday photo, choose a favorite selfie you'd hang on a canvas or as modern wall art.
2. Age-Appropriate Captions
Pick a caption that reflects who you are and is safe enough to share with your family members. Your post will last longer if your captions are age-appropriate.
Use the same approach to write birthday captions on custom mugs, stickers, and other personalized presents.
3. Try Story Feature
Utilize Instagram's story feature. Post a fun message to your Instagram story to let your followers know what day it is.
4. Never be Offensive
Don't post anything embarrassing for your friends and relatives on birthdays. You don't want to offend someone on their birthday, no matter how much pleasure it is for you!
Make a point of selecting images they'll be happy to have on display online and in their personal space.
Personal Instagram Birthday Captions
Whether you're posting a selfie or a snap portrait, these Instagram captions are ideal for any birthday-themed post. You should take the time to celebrate yourself on your special day!
Choose your preferred birthday-themed Instagram captions from the list below. Then, add your favorite quote to a piece of motivational wall art, a photo canvas painting, or a personalized mug.
Blessed to see another year.
Life's too short to not celebrate every chance you get!
Thank you Mom for giving birth to this wonderful child.
It's not the years that count, it's the memories you make over these years.
Live your life and forget your age.
Selfies Birthday Captions for Instagram
Post a selfie that you adore to Instagram for your birthday! Show everyone that you are grateful for another year and look forward to celebrating with loved ones.
These Instagram birthday captions are ideal for selfies. Your friends and fans will enjoy seeing you celebrate your birthday with enthusiasm.
Hold on to your inner child as you grow older.
Today is a great day cause it's my birthday!
On this day, a queen was born.
Gonna party like it's my birthday… 'cause it is.
Found my birthday crown.
Funny Birthday Captions For Instagram
If your sense of humor is well-known, you'll likely want a humorous birthday caption on Instagram.
Choose from the examples below or use them as inspiration for your joke! Some of these hilarious Instagram birthday comments are also fantastic for celebrating someone else's birthday.
Humorous captions also make for amusing small gift ideas, such as personalized magnets and travel mugs.
Birthdays are nature's way of telling us to eat more cake.
When the candles cost more than the cake, it's time to realize you're getting old.
Another year older, another year wiser? We'll see about that.
Well at least I am not as old as I will be next year.
Of course, I don't know how to act my age. I've never been this age before!
Cute Instagram Captions for a Loved One's Birthday
Have a birthday coming up that you'd like to celebrate with your significant other?
Whether you want to make a joke about your relationship or just let everyone know it's his birthday, we have got lots of options. We guarantee that it will help make his birthday a special occasion.
Take a peek at our picks for the best below! Whether you've just started dating or have been together for a long time, these Instagram captions for a lover are ideal.
A big happy birthday to my weirdo, who's another year older, but not wiser.
I love my crazy, goofy, sometimes stupid boyfriend and wish him a very happy birthday!
Have a very happy birthday from the most grateful girlfriend on the planet. I love you more than you know.
Happy birthday to the man who makes my blood pressure rise. Love you always!
Happy Birthday, Baby! Being your girlfriend rocks. Except on your birthday because you have expensive taste.
Birthday Instagram Captions for a Best Friend
The birthday of your best friend is a special occasion, so make sure to treat it as such. It's possible to make a unique gift for a friend by creating modern wall art with photos of the two of you.
Use the following Instagram captions to add a personal touch to your best friend's birthday post.
You understand me more than I can even understand myself. I could never thank you enough for everything you have done for me.
Happy birthday to the best friend in this whole world.
Don't worry about your age, you will be older next year. Happy birthday!
They say it's the thought that counts. So I thought I'd save my money instead of buying you a gift. Best wishes, happy birthday!
Forget about your age. Just have fun! It will catch up with you later when you find that your body can't handle your lifestyle. Enjoy your birthday!
I'm so freakin' happy you were born.
To Wrap Up
Captions can help make your birthday shareable and unique. Remember to make it cute, funny, and other special things that you want to remember about that special day.
Explore All
Image Caption Generator Articles