You have to be very picky with words when expressing your love for your sweetheart on social media. The perfect caption for a girlfriend photo is the one that puts a big smile on her face and makes her feel more special. But finding the right words to capture your emotions can be difficult at times. So, here's our take on the best captions and quotes to post your girl's picture on Instagram.
Why Need a Caption for a Girlfriend Photo?
Captions are a great way to give your personal sentimental layers to your photos on social media. You can use them to tell a story or just to be sweet and funny. They allow you to add your personal touch, whether for a photo of your romantic night at the movies or your latest adventure.
Photo captions will help you express yourself and make your girlfriend feel special by sharing your love for her in words. So, never underestimate the value of a good caption!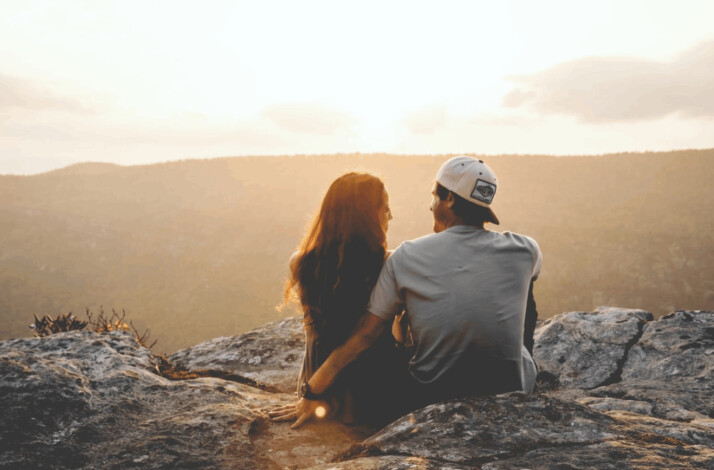 Great Instagram Captions for Girlfriend's Photo
Memories can be captured forever. Whether it's a snapshot or an Instagram post, memories remain strong with the right photo and caption.
If you want to post pictures of your girlfriend on Instagram, do so with a caption that speaks of your love in volumes. Here are some great captions to boast about your love for your girlfriend.
The Best Girlfriend Captions & Quotes for Instagram
You're My End and My Beginning. Even When I Lose, I'm Winning.
"I didn't believe in love at first sight until I met you.
You are beautiful. You might not see it, but I do.
Life feels so complete when I'm with you.
You have a place in my heart no one could ever have.
In you, I have found the love of my life and my closest true friend.
I'm glad that I found you in this world of fake people.
I gave her my heart, but she wanted my soul.
You're always the first and the last thing in this heart of mine. No matter where I go or what I do, I think of you.
Cute Instagram Captions for Your Girlfriend
Everyone has an addiction, and mine happens to be you.
I love the way we look together – as sweet as sugar and as nice as ice.
I want to be your favorite hello and your hardest goodbye.
Let's commit the perfect crime. I'll steal your heart, and you steal mine.
Can I borrow a kiss? I promise I will give it back.
I want to be with you until my last page.
One good thing about life is the smile you bring every day.
You are looking gorgeous today, just like every other day.
A moment in time is enough to fall in love, but a lifetime is not enough to be with you, my love.
Sweet Girlfriend Captions for Instagram
I am the happiest person on the planet when you are with me.
Thank you for making me realize what exactly forever looks like.
I love you, and that's the beginning and end of everything.
You're like my heartbeat, and you will never be skipped.
Cuteness is temporary, but a beautiful heart is permanent.
"Your hug is enough to spend a day.
I can't stop falling in love with you.
You make me want to be a better man.
The best thing to hold onto in life is each other
I want to run away with you where there is only you and me.
Fun Instagram Captions for Your Girlfriend
Come live in my heart, and pay no rent.
It wasn't loved at first sight. It took a full five minutes.
My girlfriend is the best thing I never planned.
You're my favorite life hack.
You are the 'she' to my 'nanigans.
Queen without a king is like you without me
Happiness is a drug. And I want to be your dealer.
My girlfriend is my happiness because she makes me food.
If I could start every day with my girlfriend, I would never need coffee.
Instagram Captions for Selfie With Girlfriend
My girl says she doesn't like her selfies till I am not there.
No one is perfect, and our relationship is no one.
If I Could Have Anyone in the World, It Would Still Be My Girlfriend.
I look at you and see the rest of my life in front of my eyes.
I'll never finish falling in love with you.
You are the one who teaches me the exact meaning of love.
I wasn't looking for love, but she found me.
I didn't believe in fairy tales until I met you.
All love is sweet, but ours is the sweetest.
I Fell in Love With My Girlfriend Because of the Million Things She Never Knew She Was Doing.
Short Captions for Girlfriend's Picture
Beyond my life
All-time supporter
Amazing Girl
Heart hacker
Life Changer
Loving Birds
Need YOU
Priority
Steal my heart
Wonderful Woman
Conclusion
A loving caption can make an ordinary photo a thousand times better. When it comes to posting a picture of your partner on social media, you got to pour your heart out in a few words.
Finding the perfect caption for a girlfriend photo is now easy with the list of wonderful captions in this post. It's time to take over the Instagram world and make your followers gush over your couple of pictures.
Explore All
Image Caption Generator Articles