Want to show off a perfect bike shot with your Instagram followers? It's time to take over your Instagram feed with a spectacular snap and caption for bike photos. Bike lovers, whether girls or boys, are always up for adventures.
Post compelling images of riding a bike on social media with catchy captions to boost engagement and share your experience.
Why Do You Need a Caption for Bike Photos?
Captions are great ways to give your Instagram photos that extra bit of attraction. They're short and to the point, and they make people feel good when they look at your photo.
Though they don't have anything to do with your image itself, captions set a tone for your post and draw you in.
Providing a caption to a picture of a bike is one of the best ways to attract more followers and grow your following. At the same time, it's great to share your experiences with other bikers while they are on their way to their next destination.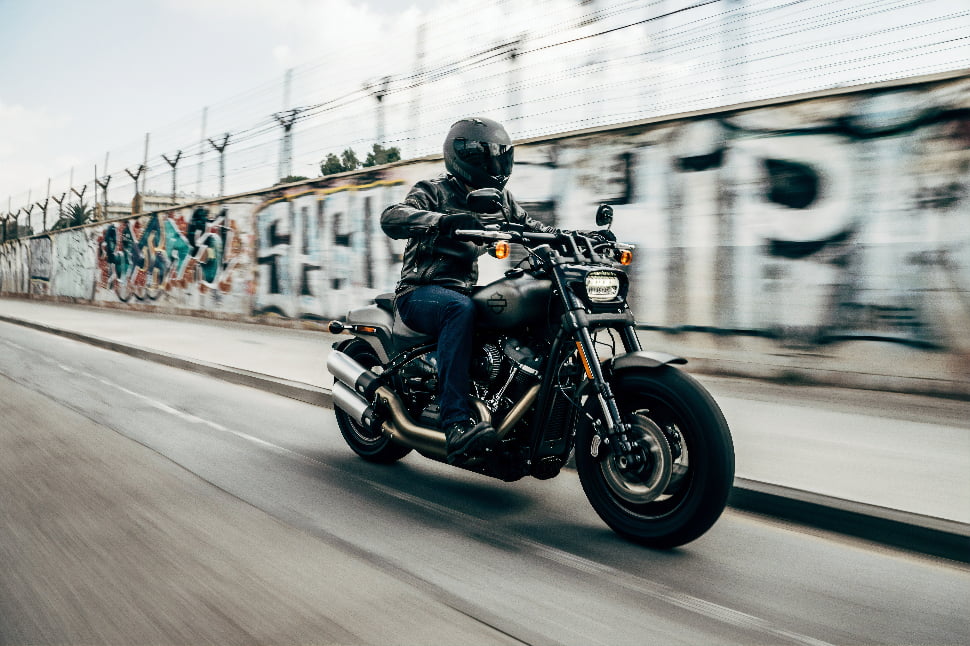 The Best Instagram Captions for Bike Photos
You love taking your bike on adventures, taking photographs, and posting them online. You want to caption your stunning pictures with something that makes your ride even more special.
The cool thing about using a caption for bike photos is that you can personalize your bike's presence. Check out our collection of great bike captions for your next Instagram post.
Top Bike Captions & Quotes for Instagram
I just want to ride, ignore stupid things, and enjoy the freedom.
Life may not be about your bike, but it sure helps you get through it.
Sometimes it takes a whole tankful of fuel before you can think straight.
Ride as much or as little, or as long or as short as you feel. But ride.
I don't know the definition of freedom, but it surely has two wheels
I don't ride to add days to my life; I ride to add life to my days.
Short Bike Riding Instagram Captions
Don't count laps. Make every lap count.
Drop the gear and disappear.
Run the race of life at your own pace.
Save some money, and go for a ride.
You can't be sad while riding a bike.
I'd even risk the fall just to experience how it feels to fly.
Savage Instagram Captions for Bike Photos
Biker by heart, rider by passion.
Life is like a bike ride. You fall but get up to ride on.
Older the bike more robust the bond.
The bike may be new, but not my riding skills.
Accompany me on my bike to feel the fear.
Wheels maybe two, but power is crazy.
New Bike Instagram Captions & Quotes
A new bike doesn't ask for attention.
Change the bike or change your attitude.
A new bike can make you excited as well as emotional.
Young and wild ready to ride a new bike.
It's not a new bike. It's a new member of the family.
Dopamine kicks with every new bike.
Bike Lovers Instagram Captions & Quotes
I am in love with this stylish look.
Difficult roads often lead to beautiful destinations.
They say stress kills, but I found the cure.
Head says ride, and heart says yes
We must go fast because the race is against time.
I can live without many things in my life, but my Bike is not one of them.
Conclusion
When you take bike photos, don't just share them with your followers. Take the time to let them know how much you value this two-wheeled friend. Post a perfect caption with your bike photos to convey your emotion and excitement to your followers.
Therefore, we have compiled the best bike captions and quotes to translate your feelings.
Frequently asked questions
Who said Ride your bike ride your bike ride your bike?
Winston Churchill, politician. Ride your bike, ride your bike and ride your bicycle. Was asked what three pieces of advice he'd give to aspiring cycling champions? Fausto Coppi, "il campionissimo".
If you're laughing, life is better.
She walks like a rain-covered summer woman.".
"Be yourself, there are no better people.".
I have yet to receive the best of myself.".
Maybe she got it from her parents.".
Don't let anyone treat you like you are ordinary.".
Reduce your role in them to be more of you.
"Sunday Funday"
How do you ride a bike quotes?
It is never easier, it just speeds up.
The cycle ride around the world begins with a single stroke of pedal power.
"Crashing is part of cycling, while crying is part and parcel of love".
There's nothing like riding a bicycle.
What is a bike lover called?
Do we ride a motorcycle?
You are riding a motorcycle. Autonomy is your way of expressing yourself.
"Do we have a bike ride after work?""".
"I am going to have the best day of summer.".
A couple of pedal pushers.
"Shifting gears so I can get back on your level.".
Hello, I wheelies love you and our adventures.
Taking a cycle through the world.
"You do you"
"Let it be"
"Sunday funday"
"Morning gram"
"Oh hey there"
"I'll do me"
This will give you a brief understanding of the world.
At the beach, I remember feeling like that.
You should always sacrifice three things: your family, your love, and your own well-being.
If you throw an apple every day, it won't keep anyone away.
You are going to have the most successful party of your life.
I am an original, and that is perfection in itself.
A sparkle won't dull me .
Don't give the same mistake second chances.
What in your life is an adventure?
Life itself is the biggest and grandest adventure in life.". "Life is exciting and adventurous since you never know where you are going to be in a few minutes.".
What should I Caption a trip post?
The place I am happy in is my home.
Keep your cool and continue.
Places that spark joy are only places that inspire.
Everyone on my bucket list sounds great.
Say yes to new adventures.
What I am doing now: Journey. Explore.
Life is short, and the world is broad. It's time to get started.
Only take pictures and only leave footprints.
What is a bicyclist?
noun. /basklst/ />bás*kl*st> (old-fashioned in British English, formal in North American English) A bicycle compares with .
How do you enjoy life quotes?
Let everything happen to you,".
Life is about living it, and consuming it to the fullest, reaching out eagerly and without fear to experience newer and richer experiences.
Life is either a daring adventure or nothing at all.
"Don't exist
"Cherish your solitude
My new bike made my day so pleasant.
As well as feeling excited, you can also feel emotional about a new bike.
The attention of a new bike is not needed.
Two fat wheels make all the difference.
Add a new bike to the scene.
I brought a new bike, and I heard a bell.
That bike may be new to me, but I am not excited about riding.