You've just taken a cute photo of your daughter and want to share them on Instagram. But you can't find the right words to express your feelings. We've got you! We've compiled the best caption for daughter photo that'll leave your followers gushing over the picture you post.
But that's not all; they'll engage your post, liking and sharing, and ultimately follow your page for more content. Let's see some great captions you could use to fire up the photo of your cute little angel.
Sweet Caption for Daughter Photo
Here are some of the best captions you could use when sharing beautiful photos of your daughter on Instagram.
"Sometimes the smallest things take the most room in your heart." —Winnie the Pooh
"A day spent with you is my favorite day. So today is my new favorite day." —Winnie the Pooh
"Having children is like living in a frat house. Nobody sleeps, everything is broken, and there's a lot of throwing up." —Ray Romano
"Nobody puts Baby in a corner." —Johnny Castle, Dirty Dancing
"A mother's arms are more comforting than anyone else's." —Princess Diana
"Just when you think you know love, someone little comes along to remind you just how big it really is." —Unknown
"People who say they sleep like a baby usually don't have one." —Leo J. Burke.
Lyrical Captions for Daughter Photo
"I hope you never lose your sense of wonder." —Lee Ann Womack, "I Hope You Dance."
"My wish for you is that this life becomes all that you want it to. Your dreams stay big, and your worries stay small." —Rascal Flatts, "My Wish."
"May your song always be sung. May you stay forever young"—Bob Dylan, "Forever Young."
"Ain't no words to describe the way that I'm feeling when I look at you." —Alicia Keys, "Speechless."
"There is something 'bout the way you love me that finally feels like home." —Adele, "Sweetest Devotion."
"I'd like to show you a million things; I'd like to make the world for you a better place"—Sleater-Kinney, "Lions and Tigers."
"How long do you wanna be loved? Is forever enough?" —The Chicks, "Lullaby."
"Lovin' you is easy 'cause you're beautiful."—Minnie Riperton, "Lovin' You."
Sentimental Sayings for Daughter Photo
My greatest gift ever is my child.
I wonder if you'll understand how much you mean to me.
You make me complete, and I'm grateful for you.
Your first breath took ours away.
We made a wish, and you came true.
Happiness is the laughter of children.
Babies change everything.
Be still my heart!
My daughter is my happily ever after.
Thank you for choosing me.
You are my definition of perfection.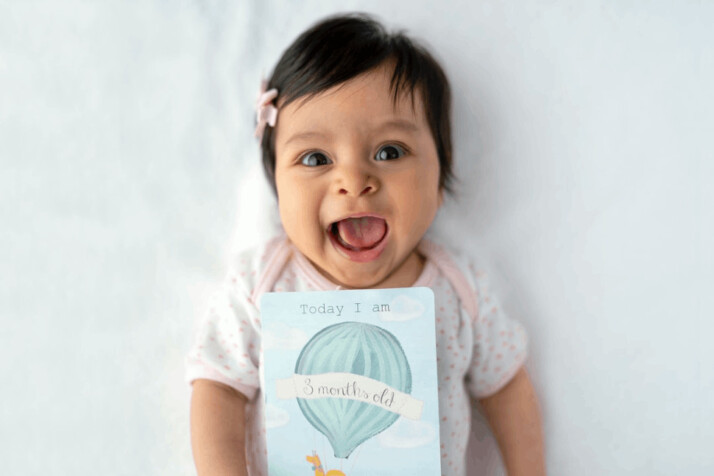 To Wrap Up
A heartwarming picture shared on social media with a poor caption can be overlooked entirely. An insightful caption with a beautiful photo of your daughter can warm hearts and drive traffic and engagement to your page. You can use any of the caption for daughter photo in this article if you're struggling to craft the perfect one.
Explore All
Image Caption Generator Articles