Widely known as the festival of lights in India, Diwali is an occasion for family and friends to get together and celebrate. It's a grand night for get-togethers, street decorations, and performances. It definitely is a moment worth sharing. Wherever you are in the world, you can share the festive spirit with your followers with a fun caption for Diwali photos.
Social media has become a big part of celebrating Diwali. It can make you feel connected to people who celebrate through sharing photos of joy and happiness.
Importance of Having a Caption
Captions are fun, and they offer the opportunity to personalize your photo. They not only add more context to your post but also make it more engaging.
A caption is a great tool to share your thoughts, feelings, and personality. With the right caption for Diwali photos, you can share the beauty of your culture and speak about its importance to you.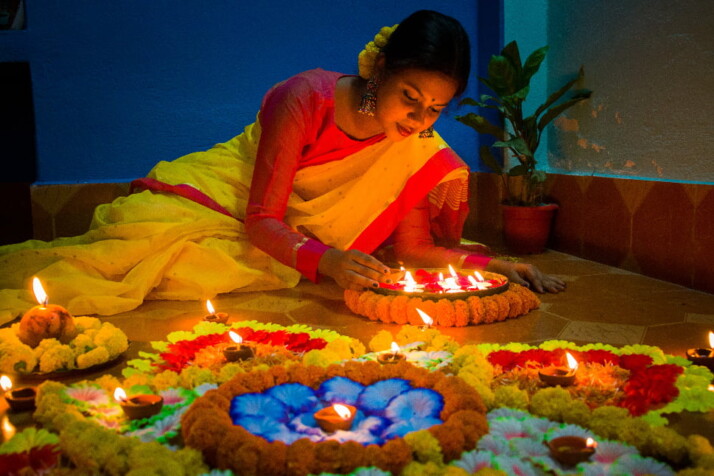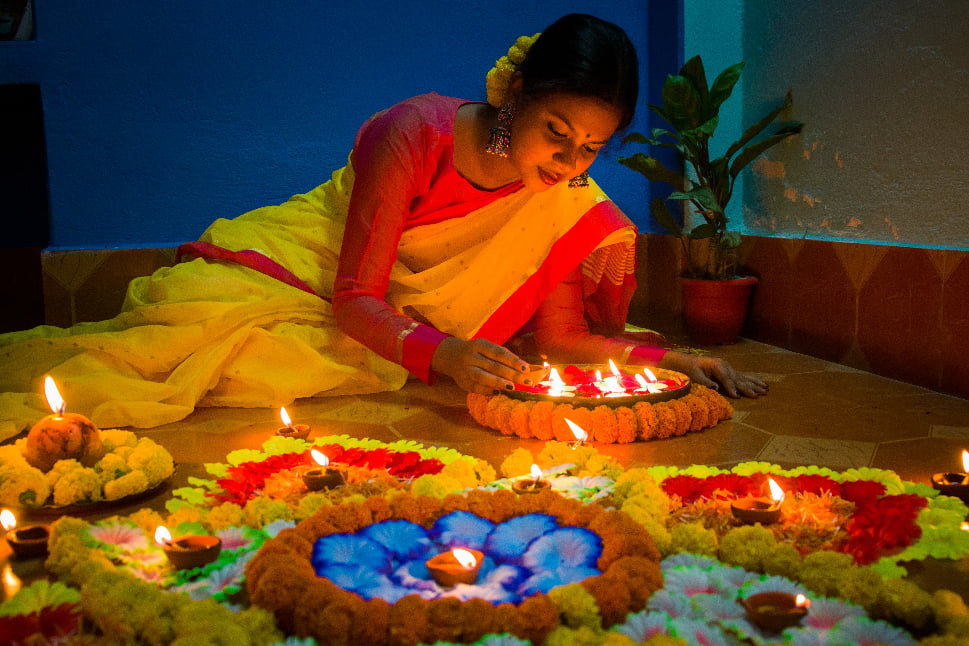 Caption for Diwali Photos
Fun Diwali Captions
Obligatory Diwali outfit picture.
I thought your feed could use a little color
I'm not sari for looking this good.
It's okay to stop and stare!
I followed the festival lights, and they led me home.
Here's to love, light, and ladoos.
You can never have too much sparkle.
Lighting a diya for love and peace.
May the lamps of Diwali brighten up your life.
Only good Diwali vibes are allowed here
A balanced diet is having a ladoo in each hand.
You can't have a full celebration with an empty stomach
Celebrate good times!
It's the season to sparkle.
A sky full of fireworks and a heart full of joy
Let's burn all your bad memories and make room for new ones.
I got that inner glow.
Baby, your name must be Diya because you light up my world.
Have a joyous and blessed Diwali!
Life's not perfect, but this sari is.
This day is lit.
Cheers to a life filled with prosperity
Leaving a little sparkle wherever I go. Literally!
I dress to impress myself.
Nothing is better than a face that is full of sweets and a home full of diyas!
Hey, look on the bright side.
Follow your light.
Obligatory Diwali pose.
If you've been looking for the light, you've found it.
Good Diwali vibes only in this house.
Captivated by these beautiful lights
Flaunting my traditions. Rocking my ethnicity!
When life brings darkness, light the candle of hope.
10/10 stars, I would do this all again next year.
Short Diwali Captions
Illuminate
Shimmers
Glow
Abundance
Sparkles
Pious
Divine
Festive
Glamorous
Glitters
Festive Spirited
Gratitude
#Lit
Going ethnic
Picture Perfect
Diwali Wishes
May all your Diwali wishes come true
I hope this Diwali brings you smiles
May the lights of Diwali brighten your life, and Rangoli adds colorful moments to it. Have a blessed celebration!
I wish you a healthy and prosperous life this Diwali!
I hope that the flaming sparks of the lamps of Diwali guide your way through your dreams.
Let your ego be burnt, let all sourness fade, and let all rudeness melt.
May the lights of this Diwali festival bring joy and prosperity to everyone.
I hope you enjoy this festival of lights!
Paint a rangoli at home to welcome luck. Wishing everyone a happy Diwali.
May you have Good fortune, Wealth, Prosperity, and Happiness this Diwali.
I wish you and your family a very Happy Diwali.
To Wrap Up
Diwali is a most awaited and beautiful festival. It's a time when families get to gather to celebrate and lighten up their homes with diyas. Celebrate and share it online with your friends with a fun caption for Diwali photos. It will be sure to make your followers feel the festive spirit!
Explore All
Image Caption Generator Articles