Coming up with the perfect caption for Instagram bio can be challenging. After all, you only have that 150 characters to make an impression and grow your followers. Bio is the first thing people notice when they visit your Instagram profile. Besides promoting your brand to a potential client, you can also make personal connections and perhaps drive traffic to your business. It may sound overwhelming for a few lines of text. But don't worry! We are here to transform your Instagram world with the best captions for your bio.
What Is an Instagram Bio?
Your Instagram bio is where you present yourself to the world. Before delving into advice on creating a great Instagram bio, it's important to define what an Instagram bio actually is. An Instagram bio is a brief description of your personal attributes and your life using a maximum of 150 characters. This small snippet of text appears under your profile page photo.
Why Is a Caption for Instagram Bio Important?
You want to put your best foot forward. Your bio is one of the most crucial components of your profile. In that sense, you need to think of an Instagram bio as the introduction to your profile. It gives readers a chance to learn more about you before they even scroll down to learn more about your account.
And if you want to establish your business presence, an Instagram bio can make or break your Instagram experience. Even if your photos are the best in the world, it won't mean a thing if you post a poor bio about your brand. Start with a catchy and informational bio that can help start conversations about your brand.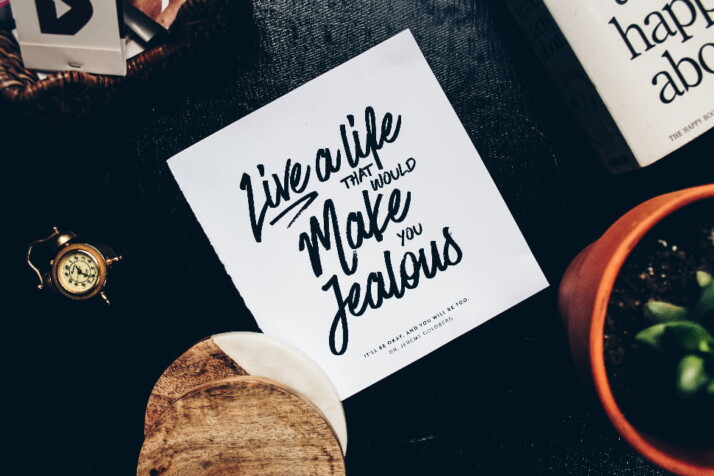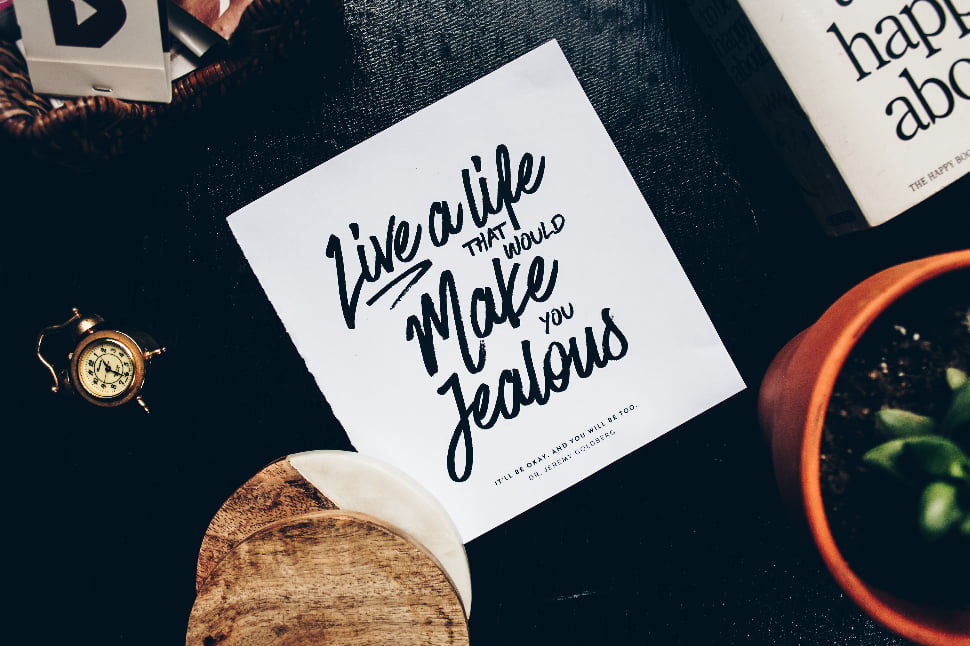 Tips to Write an Effective Instagram Bio
Whether you're getting started on your Instagram account or want to increase your following, you must be strategic with the information in your bio. You must make it easy for people to find out who you are. One way to do this is with an Instagram bio. Keep it brief, but include all the essential information, so people understand who you are and what you do. Here are some tips for writing an impactful Instagram bio.
Write a Description of Yourself
The finest Instagram bios usually have a self-description. You could include your professional titles, the company you own or work for, some achievements, hobbies, and what makes you unique.
Mention Your Interests
Listing your interests on your bio can let people see your personality and what drives you. It gives your followers a better idea of who you are as a person. Your bio can also help people find common ground with you or topics you are knowledgeable in. This is a great way to start a conversation or maybe even make a friend.
Include a Call to Action
Put your brand in your Instagram bio by personalizing it with your own information. Include relevant keywords that will help you attract more people like you. Adding a call to action in your Instagram bio is a must to generate active engagement.
The Best Captions for Instagram Bio
An Instagram bio should be something engaging and original. But creating a caption for Instagram bio that captivates your followers and makes them want to learn more is not easy. Here are some of the best Instagram bio ideas to help you write one for yours.
Clever Instagram Bio
Never forget something that once made you smile
Sweet as sugar, tough as nails
Be anything but predictable
I'm best served with coffee and a side of sarcasm
Why blend in when you are born to stand out
I'm not sure how many problems I have because math is one of them
Cute Instagram Bio
Fair is where you get cotton candy
Live in the sunshine where you belong
Sprinkling kindness everywhere I go
So grateful to be sharing my world with you
Always aiming to be a rainbow at the end of a thunderstorm.
Every day might not be a good day, but there is something good in every day
Creative Instagram Bio
Currently, saying yes to new adventures
Trying to remember who I was before the world told me who to be.
I make money in my sleep
It's not what you look at that matters, it's what you see.
Lust won't last, and love won't end.
Time is precious, waste it wisely.
Cool Instagram Bio
The best things come from living outside of your comfort zone.
I already want to take a nap tomorrow.
I'm a cupcake in search of her stud muffin
When nothing goes right…. swipe!
In a world where you can be anyone, be yourself
My relationship status? Netflix, Oreos, and sweatpants
Funny Instagram Bio
Humble with just a hint of Kanye
Sassy, classy with a touch of badassy
One day, I hope to become a grown-up
The bags under my eyes are Chanel
I might look like I'm doing nothing, but I'm quite busy in my head.
Sometimes I just want to give it all up and become a handsome billionaire.
Best Quotes for Instagram Bio
Haters are my greatest motivators
I don't believe in someday, I believe in TODAY
Find comfort in the chaos
The best revenge is massive success
Whether you think you can or you think you can't, you're right.
Wanting to be someone else is a waste of who you are.
Conclusion
Creating captivating Instagram bios is no easy task. To better the chances of someone reading your bio and following you, make sure your caption is inviting. This article provides a list of best caption ideas for inspiration to help you craft an interesting and creative bio for your Instagram account.
Explore All
Image Caption Generator Articles