Being pregnant is like going on an adventure, albeit a very lengthy one. No one can blame you for wanting to document the extra moments and pregnancy milestones in your life, however tiring being pregnant may be.
Maternity photos express all of the feelings, the joy and the worries that come with being in this unique phase of life. Whether your pregnancy goes smoothly or you have challenges, you will want a photo that is both flattering and fun, with a sentimental feel.
Our unique captions reflect your emotions from when you announce your pregnancy until you're bored with it!
There are countless pregnancy-related Instagram posts. If you want yours to stand out, you'll need our collection. Let's dive in!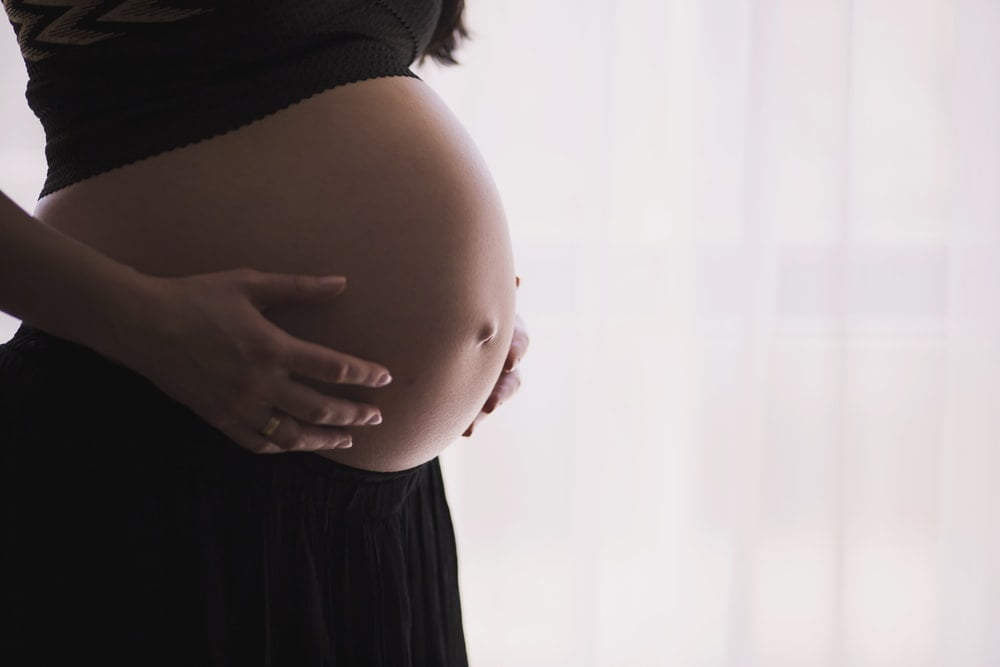 Ultrasound Caption for Maternity Photo
What does that tiny human inside you look like now? Ultrasounds are a great way to take a peek into what's to come. Share your ultrasound photos with your friends on Instagram and get creative with your captions.
I'm in love with this human I haven't even met yet.
You can stop asking when we're going to have a baby now.
The greatest feeling in this world is when you feel that there is life inside your womb.
I'm growing a person inside of me. What are you doing?
Who knew that such small feet could leave such big imprints on your heart.
Everybody leave me alone. I've had a busy day being pregnant, and I have to do it again tomorrow.
First Bump Picture Instagram Captions
Baby bumps are beautiful and magical – but only until they become real. In your maternity photos, you want captions that bring out a sense of pure excitement and joy. Above all, you want captions that accurately share the joy you feel.
You can stop asking when we're going to have a baby now…
I like big bumps and I cannot lie.
The bump made me eat it.
My bump, my bump, my lovely baby bump.
When people congratulate me, I like to say, "For what?" and watch them freak out.
Might be baby bump. Might be burrito.
Second Trimester Instagram Captions
The second trimester is a time of reorganizing and staying healthy before the final push. Want to show your Instagram Family? Here are the right captions to accurately describe the trimester.
20 weeks. Half-baked!
My current fashion style: things that still fit me.
Growing a baby makes me feel like a superhero. A really tired, weak superhero who wants to eat all the time and isn't allowed to lift heavy objects.
I don't know about you, but I'm feeling 22… weeks pregnant.
Prangray: Pregnant + hungry
Growing this baby is exhausting.
First kick Pregnancy Captions
The first kick is always the biggest and most exciting, right? To capture the magic of that moment, share it with your Instagram following by taking a look at our gallery of captions below. They're perfect for a photo of your sweet little peanut or your bump on social media!
Wishing I could sleep, but someone is using my stomach for their own personal bounce house!
Love this bump and all those wiggles.
Every time I feel her kick, I'm reminded there is a miracle growing in my body.
It's official: feeling your baby kick is the best part of pregnancy.
It's the small moments that make life big.
Life is tough enough without having someone kick you from the inside.
Caption for Maternity Photo
Maternity shoot reminds us of just how miraculous and special motherhood is. Women sense the essence of who they are and the life they make in their body throughout pregnancy.
Though it may seem like a regular occasion, few things are as satisfying as a maternity photo.
Being pregnant means every day is another day closer to meeting the love of my life.
"Before you were conceived, I wanted you. Before you were born, I loved you. Before you were here an hour, I would die for you. This is the miracle of mother's love." — Maureen Hawkins
I'm so excited to meet the person who is half me and half you!
A baby fills a place in your heart you didn't even know was empty.
Let us make pregnancy an occasion when we appreciate our female bodies.
"To be pregnant is to be vitally alive, thoroughly woman, and distressingly inhabited." — Anne Christian Buchanan
Third Trimester Caption for Maternity Photos
The last trimester of pregnancy is a time of thrilling anticipation and also of shedding the clothes that are no longer fitting.
With a little bit of luck, the third trimester will see the woman's belly finalizing its shape and looking super cute. Sounds like this pregnant woman in this photo needs to share her exciting news with her friends with these captions.
To pee or not to pee? That is never the question. Pee.
I love you with all of my belly. I'd say my heart, but my belly is much bigger.
Trimesters of pregnancy: 1. Sick and tired. 2. Aww, baby kicks. 3. Get this baby out.
You take my breath away. Because your feet are in my ribs.
The third trimester is all about trying to get comfortable enough to sleep, then realizing you need to pee.
Bun almost done!
Baby Shower Instagram Photo Captions
Baby showers are a great way to just have some friends and family over to celebrate. It's a terrific time to bond with loved ones and celebrate a life-changing moment.
While the event is going on, spend some time taking photos. Be sure to try the captions below.
Showered with love is an understatement. Feeling unbelievably loved and supported in this journey.
About to birth the most spoiled baby in the universe
Her closet is going to be better stacked than mine.
Don't know what all of this stuff is used for. But, I'm so glad that all of these wonderful women are here to teach me.
The incredible attention to detail is making me cry… also that could be the hormones.
From there to here from here to there, baby things are everywhere!
Labour Captions for Instagram
Labor is tiring and could be overwhelming, thus many women struggle with social media during labor. It may be hard to document the experience, yet it will become a beacon of light when the world is collapsing.
Capturing photos of the various stages of your labor from beginning to end can bring a sense of peace in the chaos.
Wobble baby, wobble baby, wobble baby, wobble.
See you so soon little one.
Baby is ready to make their earth side debut!
Not every day of pregnancy has been easy, but every day has brought me closer to this moment of getting ready to meet you.
Ready to experience one of the biggest moments of our lives.
It's go time!
I've been waiting 9 months for this moment and now… I'm terrified.
Wrapping Up
You need a captivating caption for maternity photo that tells your story so that your followers understand your message.
Make sure the caption expresses how pleased and excited you are of your child. You can also choose to make your captions more personalized and unique by using INK image caption generator.
Frequently asked questions
How do you take a cute pregnancy picture?
Avoid shooting straight-on. In this angle, you can make your client appear BIG instead of pregnant.
Arrange from the side. An angle of side-view helps highlight a beautiful bump.
Lens that is longer than you think.
Provide support for bent arms and legs.
Talking, but from the side!
Dip and spin
How should I do my hair for maternity photos?
The soft curls are one of the most popular hairstyles for a maternity shoot. You can achieve this by washing and drying your hair properly, free from harsh chemicals. It's definitely possible to do this on your own; otherwise, ask a friend to help you reach the back.
How do you bump a picture?
Beautiful natural light can be found near a window. Make a simple backdrop against a wall. Wear an outfit you can wear in every photo and will expand as you grow with your pregnancy. Get your partner or friend to snap the picture or start a self-timer.
What should my husband wear for maternity pics?
If you choose to include your partner or children in your maternity photos, always choose your outfit first to complement your look and then the other two. Solid colors with neutral colors are the best. Add accessories to the image to tie it all together, however.
When can you start telling family about pregnancy?
Most parents-to-be wait until the end of the first trimester – around week 13 – to discuss their pregnancy with friends and family. There are many factors that influence people's decision to share the news until this time. Regardless, your decision should be based on the comfort factor that counts most.
Is 32 weeks too early for maternity photos?
We recommend taking maternity photos between 28 and 32 weeks. You are showing, but not too far along that you are uncomfortable during our session. If you have multiples, we may want to shoot a little earlier.
Is 20 weeks too early for maternity photos?
You might want to get your maternity photos at the middle of your second trimester or 20-24 weeks after you are expecting. If you have more than one baby, your baby bump will be established by your second trimester.
When should I post my maternity photos?
However, pregnant mothers can still arrange maternity photos if they are not too close to their delivery dates or still move around with a growing baby bump during the best time frame.
What do you do with maternity photos?
Framed prints of your mother's pictures. Frame prints may be a great way to showcase your maternity photos at home.
DIY Craft Projects
Maternity pictures in baby books.
An album of special photos.
Social Media Posts
Are maternity photos worth it?
Because you won't be pregnant forever, and your pregnancy will fly by faster than you anticipated, it is especially important to capture these moments. When you have maternity photos to look back on, it will be a lasting reminder of that magical moment when your belly began to mature.
Do your own maternity photos?
Take photos between 30 and 36 weeks.
Take pictures outside!
Shoot outside, and plan to take your photos during the golden hour, which is a couple hours before sunset, if you want to take photos outdoors.
Remember the props, too.
To get great results, you don't need a fancy camera.
Is 25 weeks too early for maternity pictures?
The perfect time for maternity photos is between 26 and 34 weeks (7 to 8 months). Your bump should be fully showing, nice and round, but do not want to be so close to your due date that you are uncomfortable or risk delivering before your session!
What are pregnancy photos called?
A maternity shoot is a photo shoot or series of photo shoots that are conducted during pregnancy or during the maternity period for a baby specializing in maternity clothing. The beauty of your growing baby bump is captured in your mothers' sessions and symbolizes the unity of mother and child.
What should I wear to announce pregnancy pictures?
I have found that wearing white can give you that natural pregnant glow that you may not want to feel. Wearing an A-line or empire waist can help you hide or highlight your bump.
Which month is best for maternity photoshoot?
Schedule your maternity photo session in your seventh or eighth month of pregnancy. Your belly will be square during this time frame, perfect for taking photos. If you are counting by weeks, schedule your session when you're 30 weeks pregnant.