Can't choose which photo to post from your recent trip? Post them all! Photo dumps have become a recent trend on Instagram. It involves posting multiple photos in a single slideshow to show your followers what you've been up to. From a hike on a mountain to your newfound love of ice cream to your new hairstyle, a photo dump can be about anything. You're sure to find a perfect caption for photo dump in this article for your next post.
Photo dumps are a great way to post memories from a trip or event in one go. It can also be used to post daily activities, places you go, or past vacations that you enjoyed. Think of it as an Instagram dump of your treasured memories!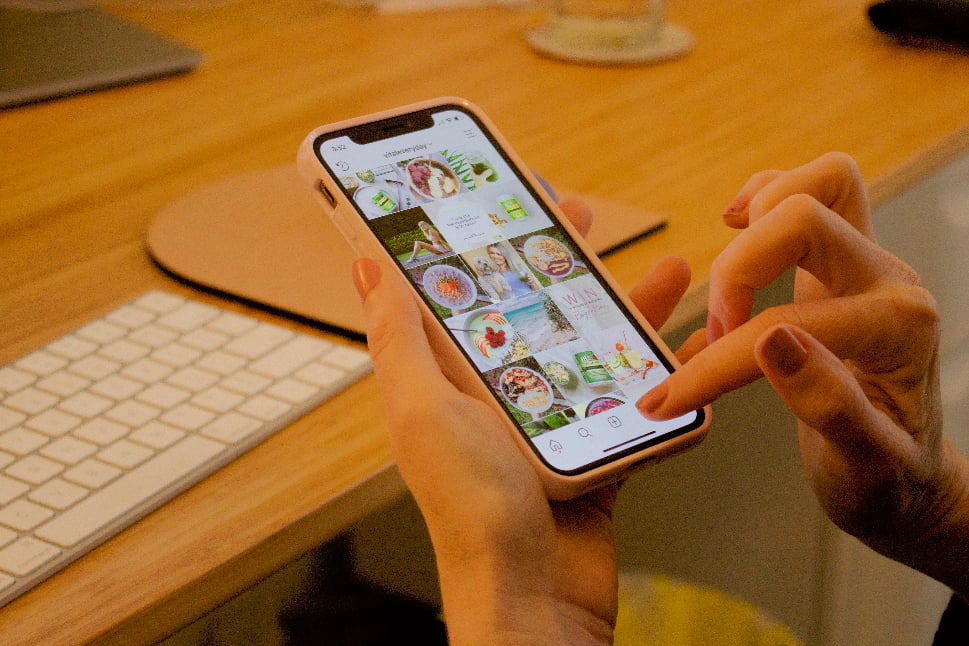 Do You Really Need a Caption?
The simple answer is: Yes, you do! Instagram may not require a caption for your posts, but captions can benefit your post in more ways than one. Here are some reasons why you might need a caption:
It helps you tell a story
Boosts post likes 
Lets you express your personality
Optimizes your content through the use of hashtags
Fun Caption for Photo Dump
I went out there and lived a little.
A little haul of my life.
Enjoy the little things in life.
Summer moments captured circa last week.
Some beach vibes.
Good people, good vibes, good life.
A collection of moments that made this month.
Never will I ever post just a single picture.
Welcome to some of the best days of my life.
Photo dumps are a little like vlogs but in pictures.
These are the days worth living for.
Paradise isn't a place; it's a feeling.
Feeling lucky and in love with my life.
Thankful for great friends and good food! A weekend for the books.
Want to make some memories? Cool. Me, too.
Swipe for good vibes and tan lines.
Look for the magic in every moment.
These are the good days.
I never want to forget these days.
Found some fun photos and had to share them.
If you don't share it, did it even happen?
A sweet glimpse into my life.
I've always been a beach girl.
Swipe for a surprise.
Before I forget.
These moments stay in my mind rent-free.
Weekend mood board.
My phone couldn't keep up with all the fun.
Summer means beaches to me.
Life is like photography. We develop from the negatives.
These are just some of my favorite snaps
Everything that I need is in this photo dump.
Selfies on selfies.
Would you look at this perfect weekend?
Best friends who take pictures together stay together.
There's a surprise at the end of this photo dump.
Look at me instead of the caption.
Why should I post only one picture when I can post 10?
Posting more unedited pictures.
Can we skip to the good part?
Swipe left, besties.
An update on the situation.
FAQs
How many photos can I post in an Instagram photo dump?
Instagram allows a maximum of 10 photos in a single slide show post.
How long should a caption be?
Captions for Instagram have a maximum length of 2,200 characters. But it's best to keep your captions to less than 125 characters to make them easier to read and more catchy.
To Wrap Up
It's time to make some room for new memories on your phone. And what better way to free up some space than to post a photo dump? Choose the best photos from your trip and use a caption for photo dump to let your followers know what you've been up to. Tell a story through your photos!
Frequently asked questions
How do you put a dump on Instagram?
What is camera roll dump?
Harry Hill told Mashable that to him, photo dumps are "a series of five or more photos that are seemingly unrelated, plucked from an overabundant camera roll to share multiple vibes at once." He said.
Taking the sun wherever I travel.
You are halfway there, believe you can.
Chin up, buttercup!
Embrace your own reason for happiness.
In order to live a happier life, one can only smile one at a time.
The smile does not fade away.
My caption couldn't be perfect last night, so I'm posting it now." "So sorry to hear about this.".
Whenever you throw an apple hard enough, it will keep someone away.
Having grown up is a form of perfection in itself.
Don't give up for the same mistake.
We have the biggest party of our lives.
Don't give up three things: family, love, and yourself.
My sparkle won't wane if you don't dull it.
Escape the ordinary
Coffee helps in every aspect of life.
Simple, cute, and classy.
It is bright in the future.
We live in the days we live.
As the days progress, there will be more.
50% savage, 50% sweetheart
Tell a good story.
What is a dump account Instagram?
A photo dump is when someone takes a bunch of unrelated photos and posts them on social media, probably Instagram, though Facebook would also work.
What should I Caption a random photo dump?
"Weekend photo dump"
It is these memories that I won't forget.
I dedicate this post to the best day of my life.
"Having fun doing everything I do.".
It would be great if you looked at this perfect weekend.".
"I've got my own back.".
"Bad to death"
"Know your worth"
"Miss me yet?"
"Sweeter than honey"
The goal of my life was to stand out.
Make them stop looking.
"I'm such a bird.".
"I am still waiting for the best of me.".
Nobody is better than you.".
"Sunday Funday"
She walks like rain and acts like summer.
Life is better when you're laughing.
"Be a less-than-dozen of you.".
"Don't let anyone treat you like you're ordinary.".
There might be a possibility she's born with it.".
What can I say instead of photo dump?
Carousel
Mood Board
Slideshow
Camera Roll Reveal
Monthly Digest
Slice of Life
Weekly Recap
Aesthetic Powerpoint
What is a photo dump on insta?
Photo dumps are not Instagram pictures. However, the type of content on the carousel qualifies as a dump. An image dump is a low-effort collection of photos and videos that conveys a message or mood rather than perfectly edited photos and clips.
Use the first sentence to its fullest.
Add a CTA or ask a question.
Add value
You are not a robot (written like a human).
On a separate platform, draft captions will be available.
Use storytelling
Emojis make you smile.
Consider caption length
What is a photo drop?
In order to take photos, a picture backdrop is used. On a regular basis, backdrops come in a variety of sizes and styles.