Candid pictures capture the reality behind their subjects. Unlike staged and posed photography, candid shots are taken without prior knowledge of what will happen. The result, often the intention, is a realistic depiction of the moment. Candid moments are genuine and beautiful, and it's often difficult to find the right words to describe them. This article contains a collection of captions for candid pictures you can use.
But before we get to them, it's essential to understand the magic behind these random pictures.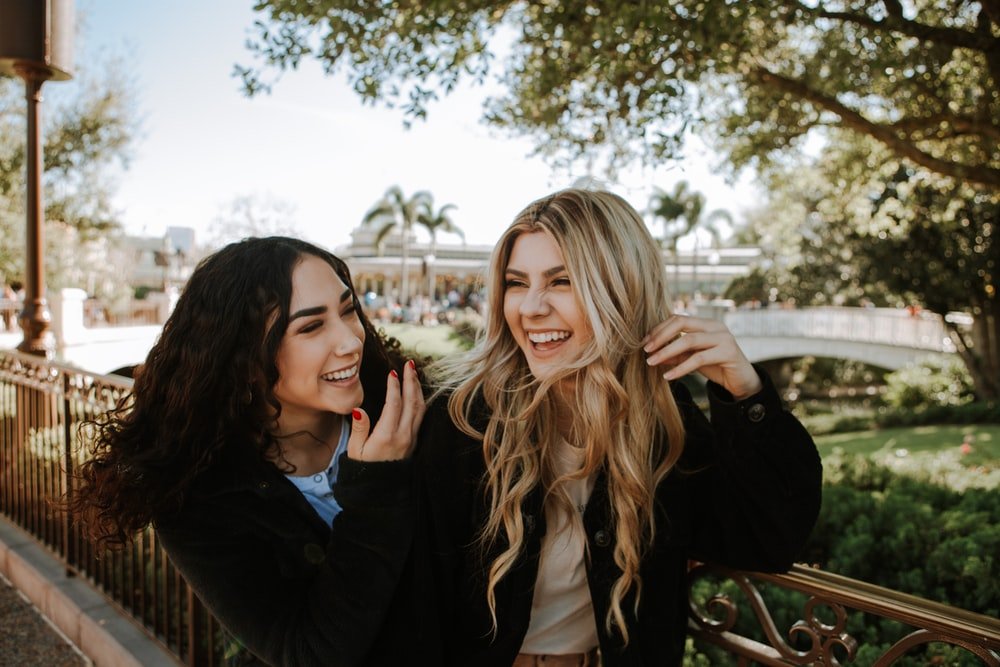 The Magic Behind Candid Pictures
Candid photography is different from traditional pictures in how they are staged. Candid photographs have no structure, nor do they have a particular objective. Instead, they are raw, often portraying what appears in a given moment.
People exhibit different behaviors when they know they're being watched. We all do. There's always a certain degree of caution in how we behave because we want to project a particular impression to the people around us. Candid photos are memorable because they capture our most genuine and vulnerable moments.
This entails that these pictures capture the thing most meaningful to us. – The unblemished beauty of human emotion. The raw emotion is magic, and it reveals so much about the people in the pictures.
Why Are Captions Important?
Even when candid photos can carry a formidable message, many people use captions to draw focus to a part of the photo. However, there are other times when the caption is needed for the clarity of the picture and to make it understandable. 
Captions clear up any questions that might arise in the minds of the people looking at the photo. They also allow users to add a powerful message to their posts. 
Photo captions are also a way to talk to your audience. People tend to respond to content that speaks directly to them. They are even more inclined to view the content of people they relate with.
Some Captions for Candid Pictures
Candid photos often capture fun and happy moments but can also express deep emotions. The central idea of candid moments is that the emotions shown must be genuine. Try to reflect this in your captions.
Here are some captions you can use as examples:
If you must be candid, be candid beautifully.
I can't say yes when my heart says no.
I'm standing outside. In other words, I'm outstanding.
Saying no is more crucial than saying yes.
Common sense is genius dressed in its work clothes.
Smile. It's free therapy.
There's never a wrong time to rock.
Laughter is timeless.
Simplicity is the essence of happiness.
Fall in love with moments.
Life is short; live it well.
I am sincere. I can't fake a candid picture.
Reality called, so I hung up.
Sunshine is on my mind.
Life is better when you're laughing.
Be a candid shot in a room full of selfies.
Seek what sets your soul on fire.
A good laugh heals a lot of hurt.
Don't be a hypocrite; Be candid!
I'd rather laugh with sinners than cry with saints.
You can't please everyone. Don't even bother.
You can't plan the future by the past.
Be someone's candid moments in this world of fake photos.
More Captions for Candid Pictures
Fake candid shots are better than fake people.
Let's stop telling each other how busy we are.
Life is candid. No filters, edits, and crops. That's why it's beautiful.
People can't be brave and honest all the time.
A broad smile is a fantastic way to show your enemies you have teeth.
I am nobody. Nobody is perfect. I am perfect.
I am an example to others, A lousy example.
Please know that somebody cares. Not me, but somebody does.
Organized people are just too lazy to search for stuff.
Fat? Me? No. These are just my airbags because I'm valuable.
An optimist laughs to forget; A pessimist forgets to laugh.
To truly laugh, you must take your pain and play with it.
Make room for things that matter by erasing things that don't.
Why should we pay attention to what the majority thinks?
Candids are meant to be raw, but you're born to be caged in perfection.
It's not always the perfection you seek. Sometimes you just need to be candid.
Every moment matters.
A picture is a poem without words.
If you smile while you're alone, you really mean it.
Life is better when you're laughing.
Home is where the laughter never ends.
Life's short. Smile while you have teeth.
The Bottom Line
The central idea of candid photos is that the most beautiful expressions are those that are genuine. For photos like these, it's the single moment that matters most. It is the longest second that holds memories worth a lifetime.
Captions have a way of adding personality to pictures. Feel free to use these examples for your photos. You can also take inspiration from them to help you write your captions. 
Frequently asked questions
Why candid photos are the best?
Photos, at their best, represent your authentic moments. She says that seeing a candid portrait of herself really gives people a sense of how they felt at the time as opposed to how they looked. "It helps them think about and recall that particular moment in time.".
"Being awake doesn't mean you should stop dreaming.".
Be aware that happiness is more than a destination.
It's here if you're looking for a sign.
Take a break and enjoy the best.
You should always be looking for the magic in every moment.".
There is no one better than you.
Succession lies in her own nature.
Self-ie without filters: Confidence level.
All I need is coffee and Mascara.
That confidence I gain from makeup is something I love.
It's sometimes the princess who kills the dragon and saves the prince.
This is the most magical picture of your life.
Take a selfie on Instagram first. The hairstyle I am wearing is called "I Tried". It's not short, I'm focused and amazing. Someone might look at you like you are the best thing in the world someday. You should fill your life with adventures, not things.
I invite you to be candid in a way that is beautiful.
Then I cannot say yes when my heart says no.
I'm standing outside
Having no is more important than saying no.
What is common sense in its work clothes is genius.
Smile
Rocking is never a bad idea.
Laughter is timeless
The only problem I found was 99 problems.
Vogue has more issues than Vogue.
Did I ever post a picture even if I didn't?
Felt cute
I do not recall the morning.
Maybe she is born with it, maybe it's the filter.
My amazement some days.
Under my eyes, I see Gucci bags.
How do I Caption my photo?
The best of me is yet to come.".
"Sunday Funday"
Never let anyone treat you like you're ordinary.
Take your time and be yourself, there is no better person.
There's nothing summer like for her, but she walks like rain.
Let's laugh, and life is better.
Do not be too much of yourself.
She might have it as a child.
What is a candid selfie?
A candid photograph is one that is captured without creating a posed appearance.
There is a better version of myself.
It just leveled me up.
There will never be a simpler life. You just need to be stronger.
Do your best to be your best.
Make today so awesome it makes yesterday jealous.
We have a chance to have sombre holidays again!
Every mistake I've ever made has built me up.
My world is a great place to live.
Is candid illegal?
This type of photography is permitted in the United States. A public place can't be reasonably private under the legal premise established by the Supreme Court. We may be photographed or recorded by surveillance equipment, police bodycams, or anyone else with a camera many times a day.
What is candid in Instagram?
'Candid Challenges' on Instagram is advertised as an extension of the concept of quick photo sharing, where people could be more realistic about their visual appearance.
What is a candid moment?
adjective. The truth comes from speaking honestly about something you believe.
I am the equal of the alphabet.
I still don't see any competitors after 20/20 vision.
Is my sparkle burning your eye?
When I'm the catch, why chase you.
I'm going to walk in so I should sit up.
Nothing is on my mind.
Despite being a hot girl, I never lose my cool.
I don't have a GPS, but it is my turn.
The doctors said I couldn't, so I did.
I am always eager to succeed.
No explanation needed
The favor will double if you treat me well.
This is a personality you cannot handle.
All the heights I can reach are achievable because I am brave enough to fly.
My life
I'll let you know if you want to be second.
How do I have fun quotes?
Life should never be a dull one for anyone to achieve.
"Enjoy life
The fact that you should always have fun is necessary, even if you're growing up.".
"People never succeed until they have fun doing what they are doing." -Dale Carnegie.
Have fun, and find out what you want to do with your curiosity and sense of adventure.