Fire is both a tool for creation and destruction. It is the foundation of many terrible and great technologies and is the single element that has had the greatest impact on man's evolution.
It's no mystery why we have a strong affinity toward it. If you need help crafting captions to capture the true spirit of fire, we recommend these captions for fire pictures.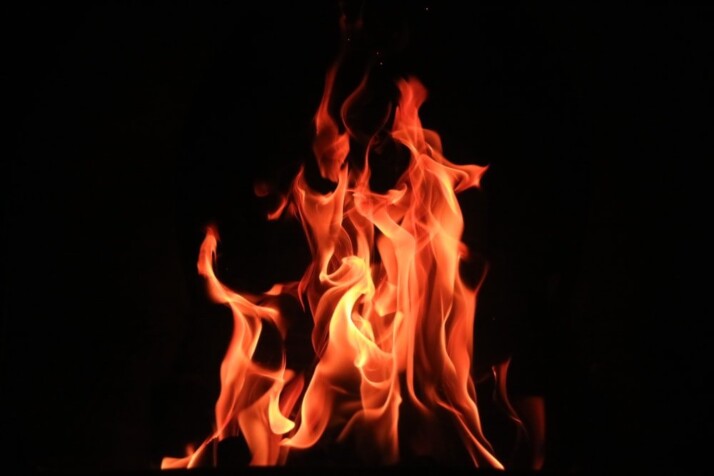 Why Do Image Captions Matter?
Image captions are much more than just extra text that describes a picture. They are a way for you to showcase your personality and individuality in your Instagram posts. Captions are one of the main ways to get your followers' attention and increase engagement with your posts.
Well-crafted captions not only capture the attention of your audience; they also hold it and ensure that your audience remembers your brand or page.
Captions also convey important information, and they quell any possibility of misinformation and misinterpretation.
What's the Deal About Fire?
Fire is a powerful force that has long been a symbol of destruction and rebirth. It also represents primal instincts such as rage, love, and ambition. Many people can relate to fire.
Like fire, we have the power to create and destroy. Many of our passions burn differently. Some passions rage uncontrollably, while other people prefer the gentle, unwavering flame of a candle.
Fire Instagram captions are important because they help you draw focus to the message you want to convey through your content. You can be creative with your captions, and you can also use famous quotes.
The main concern should be to ensure that your photo and your caption match.
Captions for Fire Pictures
Hot to the touch.
Roast a marshmallow and party s'more.
Fiery and free.
Talent is a flame. Genius is a fire.
The hottest change in scenery.
Nothing says summer quite like a bonfire.
What is fire to a pyrotechnic? Just a warm-up!
Playing with fire is bad for those who burn themselves; for the rest, it's a great pleasure.
The secret ingredient to life is always an extra s'more.
Don't let your fire go out.
It's getting hot in here.
Nothing beats the smell of a bonfire.
Campfires give life, warmth, and memories.
I bought a friend a fire extinguisher. He was delighted.
Find your fire.
You have to burn to be fragrant.
Only the good die young: like starting fires outdoors in Winter.
Just your average glow-up.
Too hot to handle.
How did the comedian burst into flames? He was on fire!
Lighting a fire that they can't put out.
Setting fire to the rain.
The smallest things warm the heart.
Few and fire between.
Straight fire.
She's just a girl, and she's on fire.
The fire kept the closest burns hottest of all.
Life is s'more fun among friends.
Life and fires are always better at night.
Beach days and bonfire nights.
I'll always be there if you fall in love or on the floor.
Just a bunch of happy campers.
You are the one who has lit my fire for so long!
More beaches, more bonfires, more time with best friends.
My people, our place.
Some women fear the fire. Some women simply become it.
Playing with fire. It's literally lit.
Continue working hard. Let that fuel your fire.
Set your life on fire. Seek those who fan your flames.
I don't break. I work hard, and I bear a flame inside.
Love and Fire Captions
A spark can become a flame. A flame can become a fire.
I found the perfect match!
A hunk of burning love.
Love and fire are the same.
Never let an old flame burn you twice.
Enjoying the flames and playing some games.
You light the spark in my bonfire heart.
She leaves a little spark wherever she goes.
I'll sit and watch your car burn.
She's the fire burning inside of me.
I have my heart on my sleeve, a fire in my soul, and a mouth I can't control.
She lit my fire, now she's in my every thought.
I'd want to see you s'more.
When passion is mutual, there's always the risk of the fire burning to ashes.
We are embers from the same fire.
I want more of this feeling of fire and wings.
Every year, I fall for pumpkins, bonfires, autumn leaves, s'mores, and you.
I touch fire just to feel. How is it easier to burn than to heal?
The flames express my feelings more than words could ever say.
I'll set your heart on fire if you're not careful.
Never underestimate a woman on fire.
You are the air that fuels my flame.
I don't need your love, but I want it badly enough that I'll set myself on fire.
She's a little dangerous, but totally worth it.
My heart's on fire.
I'm set on fire to keep you warm.
A fire warms the body. Love warms the soul.
I relish these moments fiery with you.
Fire in the heart tends to send smoke into the head.
Cuddle weather is my favorite weather.
Famous Bonfire Quotes
"Desire is a bonfire that burns with greater fury, asking for more fuel." – Sathya Sai Baba
"Cause I'm burnin' up, burnin' up." – Jonas Brothers, Burnin' Up.
"Let's gather 'round the campfire, and sign our campfire song" – SpongeBob SquarePants, Campfire Song Song.
"The weakest of all weak things is a virtue that has not been tested in the fire." – Mark Twain
The Bottom Line
Fires are reminiscent of campfire nights and bonfire lights. They are wild. They bring danger and comfort at the same time. We will always have an inherent fascination with flame because it's an element we've encountered many ages ago.
It's important to find the right words that match your picture to create an effective post. We hope these examples help you find the perfect fire caption for your social media posts.
Explore All
Image Caption Generator Articles