So you've got tons of amazing pictures from a night out partying with friends, but need a clever caption to express your thoughts. You're in the right place! Great captions make great posts. Unique captions for party pictures adds depth to your image and can be a great conversation starter.
The best captions perfectly tell the story behind your image. They make your picture more appealing and captivating, attracting viewers to engage your post and follow your page. This article lists some of the best captions for party pictures.
Why You Need Clever Instagram Captions
Captions are essential for a few reasons. The first is to make your Instagram post understandable for any audience. And the second is to support your photo by telling a short story behind the image. Captions make your image more fun and exciting; they're great for displaying your personality and style.
Catchy Instagram captions make your post stand out, increasing engagement to your page. They're crucial for maintaining a steady growth of followers. Captions are also vital for attracting new followers; therefore, the more you use, the better results you'll see in the long run.
The Best Captions for Party Pictures
If you want to stand out or even show off your creativity with your party photos, use witty captions. Here are some of the top Instagram captions for party pictures.
It's been a hell of fun.
The real life of the party.
A little party never killed anybody.
Friends who party together stay together.
Wine not?
Party time, shall we?
Sleep all day. Party all night. Never grow old. Never die.
All I want is great friends, good music, bright lights, and late nights.
A party without drinks is just a meeting
With champagne and a little lipstick, anything is possible.
It's very easy to impress me; all I need is good food, great friends, and a good laugh.
I wish nights like this lasted forever.
Chill night, dope days, good company, and mellow vibes.
Darling, there wouldn't be a party without you.
Keep Calm and Party hard.
Cute girls having great fun.
Bar & Club Party Instagram Captions
Never miss an opportunity to dance.
Alcohol you later
Twinkle, Twinkle little star… Point me to the nearest bar.
It's disco time.
Life is a party, dress like it.
Live to work. Work to party. Party to live.
You say, "Why?" I say, "Wine not?"
Let the party begin.
When you have a drunken blackout, time flies before you know it.
I gave up reading when I read about the evils of drinking.
Ready or not, here I come. Where you at? The night is young.
Captions for Party Selfies
I work like it's my last day and party like it's my last party.
The weekend sometimes means a party, not just sit on the couches.
Bust out the Tequila and salt when life hands you lemons.
Peace, Love, n Party.
Baby, it's too cold outside.
Work Hard, Party Harder.
Dance floor shining, or it's just me?
It's time for the party.
The night does not mean sleep.
Hangover lasts just a day, but memories last a lifetime.
Something borrowed, something blue, we party harder than you.
Be as bubbly as your drink
Like a rock star.
The night is still young, and so are we!
Let's celebrate with a toast and get lost.
Take me drunk. I'm home.
Hangovers are temporary. Drunk stories are forever.
Sassy Party Captions for Instagram
It's time to display some dance moves.
It's my party, and I'll cry if I want.
Soup of the day: Tequila
We celebrate all night.
I'm ready to paaaaarty.
Live for today… Plan for tomorrow… Party tonight!
Baby, you're a star, and all these other girls are extras.
Funny Party Captions for Instagram
Cool kids party at night.
Study hard, but party harder.
Hands in the air like we don't care.
Ready or not, let's party.
My favorite party trick is not going.
I like wine better as I grow older.
If there is no party, create one.
Life is a party, dress like it.
Life is created from such little moments
Foods often eat wild party and dance etc
Study hard, but party harder.
Doctor say mango vodka does not count on my fruit diet. Shit!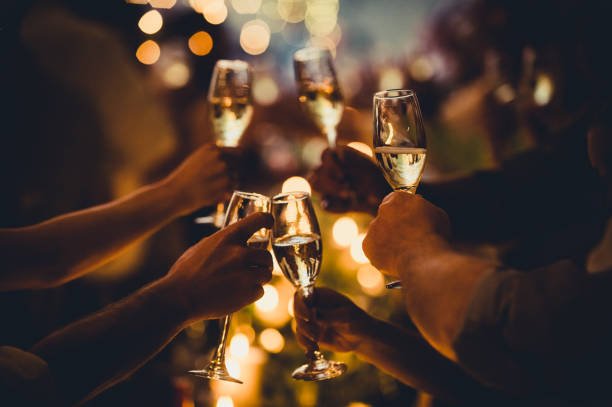 To Wrap Up
Instagram captions are a way to add personality and context to your pictures. They usually convey your thoughts and feelings or tell a story behind your image. Captions are a great way to share what you love creatively. Great captions boost your engagement and drive traffic to your page.
Frequently asked questions
Happy when everything else fails.
Smiles are powerful, but never underestimated.
Both silence and smiles can be powerful tools.
I love wearing my smile!
Your teeth will be healthy when you smile.
Let's smile big, laugh often.
Let someone else smile today.
Try to stay calm and smile.
Good Captions Stop looking for happiness in the same place where you lost it. Then I awoke to this. You should smile because life is so beautiful and there is so much to smile about. There is no one you are.
How to take a selfie on Instagram. It's called "I Tried". I am not short, I'm concentrated awesome. Someone is going to look at you like the best person in the world someday. Do not let anything ruin your life.
Chin up, buttercup!
Be your own reason for happiness.
To live a happier life, it takes one smile at a time.
I am bringing the sun everywhere I go.
Then there you are.
The smile never goes out of style.
Be silly. Be fun. Be crazy.
Nobody died after a little celebration.
Drink wine instead of water and save your wallet.
Bad and boozy
Live life with no regrets and live your life with a festive spirit.
Take your drink as seriously as its contents.
Get lost in the night and celebrate with a bang.
Come on, Barbie. Let's go party!
We're celebrating today"
"I did not choose this birthday, I chose this one.".
My day is as special as mine," she said.
The year has been filled with no-one stopping me.
"I am getting older, but my inner child is no longer around.".
What if I didn't take a selfie for my birthday? """.
My happy place is coffee.
She may have it among her genes.
"Sunday Funday"
I am yet to receive the best of myself.".
Don't be less of them and be more of you.
Never let anyone treat you like you are ordinary.".
She walks like rain and acts like summer.
Do yourself a favor, there is no one better.".
Life is better when you're happy.".
You should sit up when you enter.
Why chase you when you're the catch?
I don't have GPS, but it's my turn.
My sparkle burns your eyes?
The hot girl I am never loses her cool.
I am none of your business.
After 20-20 vision, I see no competition.
Like the alphabet, I come before you.
Better version of me.
We're having a great day again!
Make today so awesome, yesterday becomes jealous.
Be your best
The way life works won't get easier. It's just that you have to grow stronger.
I just got leveled up.
Every mistake I have ever made makes me build something from inside out.
World-class
Whenever you want success, you're hungry for it.
All because of my courage to fly, all I can reach the highest heights.
You can't handle this personality.
My life
If you'd like to be second, please follow me.
I was told I couldn't. I did.
No explanation needed
Thanks for treating me well, and I will double the favor.
How do I have fun quotes?
"Enjoy life
While growing up, it is important to keep having fun.
When you finally recover your curiosity, your sense of adventure, have some fun!
It is never necessary for a person to cease striving for life.
A person rarely succeeds unless he or she is having fun.
What are some fun Captions for Instagram?
Did I even happen when I didn't post a picture?
Maybe she has it, maybe she has the filter.
I got 99 problems but I didn't have a bad angle.
I'm wearing Gucci bags under my eyes.
More than Vogue
I did not get up today.
Occasionally, I am amazed.
Felt cute
How do you compliment a group of pictures?
Love is better than friendship.
This picture is wonderful, dear friend.
Keep it up
We are in this together. Never feel alone.
Your pictures are great on my timeline.
Choose the people who pick you.
Friends make life better.
I always smile at you.
The only person who really likes us is us.
We trust our squad.
With the help of my friends, I am able to survive.
I appreciate your laugh.
We are more than friends.. we're a small group.
Your tribe attracts your vibe.
Friends do not let friends do silly things alone.
True friends are one soul and two bodies.
Friendships are better, love is beautiful.
Friendships continue to last.
You can even get the pictures I look bad in, I promise.
You are my favorite flavor, other than chocolate.