So you've got tons of amazing pictures from a night out partying with friends, but need a clever caption to express your thoughts. You're in the right place! Great captions make great posts. Unique captions for party pictures adds depth to your image and can be a great conversation starter.
The best captions perfectly tell the story behind your image. They make your picture more appealing and captivating, attracting viewers to engage your post and follow your page. This article lists some of the best captions for party pictures.
Why You Need Clever Instagram Captions
Captions are essential for a few reasons. The first is to make your Instagram post understandable for any audience. And the second is to support your photo by telling a short story behind the image. Captions make your image more fun and exciting; they're great for displaying your personality and style.
Catchy Instagram captions make your post stand out, increasing engagement to your page. They're crucial for maintaining a steady growth of followers. Captions are also vital for attracting new followers; therefore, the more you use, the better results you'll see in the long run.
The Best Captions for Party Pictures
If you want to stand out or even show off your creativity with your party photos, use witty captions. Here are some of the top Instagram captions for party pictures.
It's been a hell of fun.
The real life of the party.
A little party never killed anybody.
Friends who party together stay together.
Wine not?
Party time, shall we?
Sleep all day. Party all night. Never grow old. Never die.
All I want is great friends, good music, bright lights, and late nights.
A party without drinks is just a meeting
With champagne and a little lipstick, anything is possible.
It's very easy to impress me; all I need is good food, great friends, and a good laugh.
I wish nights like this lasted forever.
Chill night, dope days, good company, and mellow vibes.
Darling, there wouldn't be a party without you.
Keep Calm and Party hard.
Cute girls having great fun.
Bar & Club Party Instagram Captions
Never miss an opportunity to dance.
Alcohol you later
Twinkle, Twinkle little star… Point me to the nearest bar.
It's disco time.
Life is a party, dress like it.
Live to work. Work to party. Party to live.
You say, "Why?" I say, "Wine not?"
Let the party begin.
When you have a drunken blackout, time flies before you know it.
I gave up reading when I read about the evils of drinking.
Ready or not, here I come. Where you at? The night is young.
Captions for Party Selfies
I work like it's my last day and party like it's my last party.
The weekend sometimes means a party, not just sit on the couches.
Bust out the Tequila and salt when life hands you lemons.
Peace, Love, n Party.
Baby, it's too cold outside.
Work Hard, Party Harder.
Dance floor shining, or it's just me?
It's time for the party.
The night does not mean sleep.
Hangover lasts just a day, but memories last a lifetime.
Something borrowed, something blue, we party harder than you.
Be as bubbly as your drink
Like a rock star.
The night is still young, and so are we!
Let's celebrate with a toast and get lost.
Take me drunk. I'm home.
Hangovers are temporary. Drunk stories are forever.
Sassy Party Captions for Instagram
It's time to display some dance moves.
It's my party, and I'll cry if I want.
Soup of the day: Tequila
We celebrate all night.
I'm ready to paaaaarty.
Live for today… Plan for tomorrow… Party tonight!
Baby, you're a star, and all these other girls are extras.
Funny Party Captions for Instagram
Cool kids party at night.
Study hard, but party harder.
Hands in the air like we don't care.
Ready or not, let's party.
My favorite party trick is not going.
I like wine better as I grow older.
If there is no party, create one.
Life is a party, dress like it.
Life is created from such little moments
Foods often eat wild party and dance etc
Study hard, but party harder.
Doctor say mango vodka does not count on my fruit diet. Shit!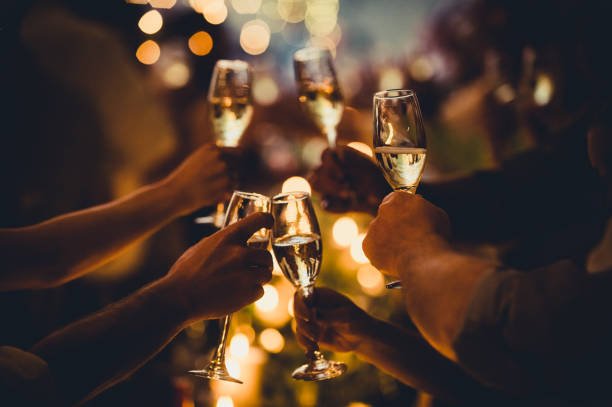 To Wrap Up
Instagram captions are a way to add personality and context to your pictures. They usually convey your thoughts and feelings or tell a story behind your image. Captions are a great way to share what you love creatively. Great captions boost your engagement and drive traffic to your page.
Explore All
Image Caption Generator Articles