Brothers are among the first friends we gain in life. They can relate to us because they are part of our family. Brothers teach us some of life's most vital lessons. Through them, we learn to play, fight, protect and laugh with others. If you're struggling to find the right captions for pictures with your brother, feel free to browse through our examples.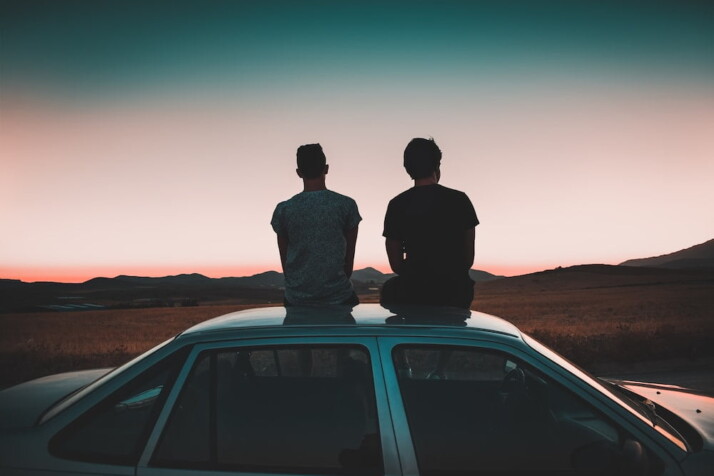 The Importance of a Catchy Caption.
Captions are a vital part of any social media post because they give an image context and tell a story behind the picture. They have the ability to relate to the reader, especially in the social media world, where it is hard to identify emotion without words.
Moreover, photo captions are good at inviting the viewers to interact with your photo. Captions that resonate with the audience are very likely to elicit likes, shares, and comments.
22 Funny Captions for Pictures With Brother
I can't do anything with my brother without laughing.
What strange creatures brothers are!
Wrestling with my brothers is just an excuse to hug each other.
I walked, so my younger brother could fly.
Happiness means having a younger brother who's taller than you.
Of all the things I can play with, I'd choose my brother any day.
The surest way to get a puppy is to ask for a baby brother. They always settle for a puppy.
If you've got a brother, you're bound to fight.
The only enemy I can't live without!
Admit it. Life would be boring without me.
My brother has the coolest sister!
Same blood, but I'm obviously more handsome.
Being related to me is the one gift you need.
I always look to my brother when in pain because he usually causes it.
Because of you, I'll always be mom and dad's favorite child.
Best mates. Sometimes.
My brother is my best friend until the moment he tells on me.
It was nice growing up with you – someone to lean on, someone to count on, and someone to tell on!
Congrats, little brother! Now you're a big kid!
If we had a contest to see who has the best brother, I would win.
I smile because you're my brother. I laugh because there's nothing I can do about it!
World's most okay brother.
25 Heartfelt Captions for Brothers
Brothers share childhood memories and grown-up dreams.
I am born lucky because I have a one-in-a-million sibling like you.
Brothers are playmates at the beginning and best friends for life.
Being siblings means always being there for each other.
Being a brother is better than being a superhero.
I'll always have a friend because I have a little brother.
You're the best friend I was born to have.
The best gift our parents gave us was each other.
You've got a friend in me.
I never asked for a brother. But I'm sure glad I got one.
Just the younger, funnier, female version of you.
I can't promise I'd fix all your problems, but I can promise you won't face them alone.
We don't always see eye to eye, but we're always heart to heart.
Brotherhood means I will always come for you no matter the cost.
No fortress is as strong as when brothers agree.
If I could pick the greatest brother, I would pick you!
Never underestimate the love between brothers!
My brother is my only best friend. No one can replace him.
Let's go piss off our parents together.
Sharing farts and breaking hearts.
Sending love to the brother who's had my back since day one.
A brother's love will forever protect you.
I hope being a brother is as nice as having one.
Thanks for making me so tough.
The Bottom Line
The primary purpose of captions is to attract the attention of viewers. It helps add a layer of depth and meaning to your picture. It can also be used as a way to encourage engagement from your followers.
We hope this short list of Instagram captions helps you find the right words to express your fondness for your brother.
Explore All
Image Caption Generator Articles