Fatherhood is a thankless job, but one that deserves all the gratitude in the world. There's never a wrong time to show love and appreciation to our dad. They are the first role model we gain in life, and they teach us some of life's most important lessons.
Here are some captions for pictures with dad that you can use to make your picture extra meaningful.
The Benefits of a Good Caption
Every Instagram image needs a clever caption to go with it. While image captions may seem like a vain attempt to attract likes and boosts, they are actually crucial and often overlooked.
The following are some functions that you could be missing out on if you forego writing image captions.
1. Enrich Your Message
Image captions allow you to add a meaningful message to your photo. They convey a message that can change the meaning and feel of your post. Images without captions tend to feel dull and without context.
Posts without context make it difficult for people to understand the message you're trying to deliver, which, in turn, leaves it open to misinterpretation.
Every marketer and social media manager understands the value of a powerful message. A post without a compelling caption is like a recipe without ingredients. Everything's in the photo, but it's hard to determine the specifics.
2. Prevent Misinterpretation
While it's true that pictures hold a thousand words, the problem is determining the words you want to express through them.
Misinterpreting an image doesn't only mean your audience misses your message, but it can also be potentially problematic when it ends up offending people.
3. Increase Engagement
Captions help increase audience engagement by giving your audience context to work with. When an author shares his thoughts and feelings on a particular picture, he also invites the audience to share theirs.
This can increase the likelihood that your audience might like, share, and comment on your social media post.
The most effective way to encourage your audience to react to your content is to use captions to appeal to their emotions. Since we're writing captions for our fathers, it's important to reflect the best memories we have with them on our captions.
Dads are known to be funny, protective, and quietly loving. Use these ideas in your captions. Here are some examples of good captions.
20 Sweet Captions for Pictures with Dad
Our father is a person we look up to no matter how tall we grow.
Happy Father's Day to the good man who taught me how to be one.
A dad is a hero his son hopes to be.
Thanks for always being my anchor.
A dad is a daughter's first love.
Behind every great daughter is a loving dad.
My dad will always have a home in my heart.
Life doesn't have a manual; It comes with a father.
Family isn't measured by blood; it's measured by what's in your heart.
Dad, you're in all my favorite memories.
My father believed in me. He gave me the greatest gift.
Whenever my father didn't have my hand, he had my back.
My dad taught me everything I learned about being a good parent.
I couldn't have asked for a better teammate. I love you, Dad.
My dad never showed me how to live. He just did and let me watch him do it.
My real father didn't help create me, but he did help raise me.
There's a significant difference between being a father and being my dad.
Thank you for loving me even on my worst days.
A son loved by his father becomes a father who loves his son.
Behind every confident young boy is a father who believes in him first.
20 Funny Captions for Pictures with Dad
I hope this Father's Day is as fun as your life was before having kids.
Here's what a really cool dad looks like.
Thanks for killing all those spiders.
Thanks for saying yes all the times you didn't know. Mom already said no.
Not all heroes wear capes. Mine wears cargo shorts.
You will always be a dad to the bone.
I didn't believe in heroes until I met my dad.
Your dad jokes drive my friends away, but at least I have you.
I'm perfect, so this guy is probably a perfect dad.
I'll always be your little girl. And your financial burden.
Worst jokes. The best dad.
I'll let you do The Godfather accent today.
Let's play "spot the difference.
My number one guy right here.
My dad gives Batman a run for his money.
The older I am, the smarter my father seems to be.
I smile because you're my father. I laugh because there's nothing you can do about it.
Dad, thanks for being slightly less embarrassing than all the other dads.
I'm the reason this guy gets to celebrate Father's Day at all. Go me!
Forever grateful that you still love me even after I broke curfew every night in high school.
Famous Captions for Fathers
"Any ordinary man can become a father, but it takes someone special to become a Dad." – Anne G.
"There's no shame in fear, my father told me; what matters is how we face it." – George R.
"Dads don't just love their children every now and then. It's an endless love." – George Strait.
"I cannot think of any childhood need as strong as the need for a father's protection." – Sigmund Freud.
"Bit by bit, I've realized that he was here with me; I looked into my father's eyes." – Eric Clapton.
"He's in my eyes, my heart, my soul, my hands, my pride, and when I feel alone." – Keith Urban, 'Song For Dad.'
"Dads are the most ordinary men turned by love into heroes, adventurers, storytellers, and singers of song." – Pam Brown.
"You can tell what was the best year of your father's life because they seem to freeze that clothing style and ride it out." – Jerry Seinfeld.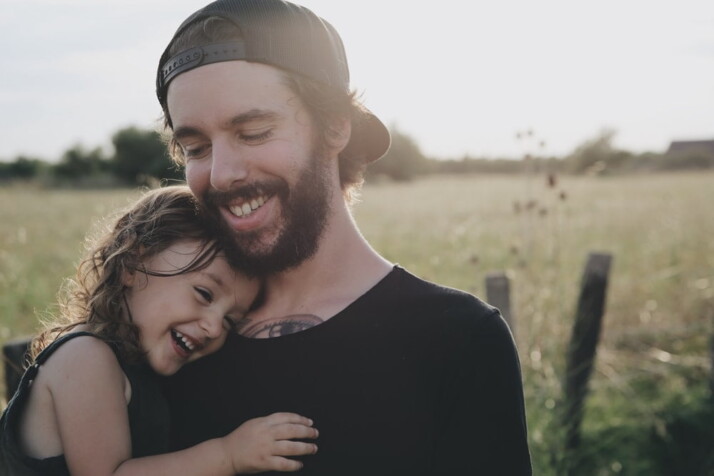 The Bottom Line
Captions are carefully-crafted sentences that accompany a post. They can also be quotes related to the subject matter of your photo. Well-written captions aren't difficult to write. We hope you find the perfect Instagram caption in this list of examples.
Explore All
Image Caption Generator Articles