Moms are the most important people in our lives, and showing your love to them through sweet messages will surely make them happy. Whether it's for her birthday, Mother's Day, or a just because post, your mom deserves a special spot on your feed. It may be a simple gesture, but she will appreciate it. If you need help in expressing your love for your mom, we've listed some of the sweetest captions for pictures with mom.
This article has all the captions you need for every occasion. It will also talk you through the importance of using a good caption. Let's get into it!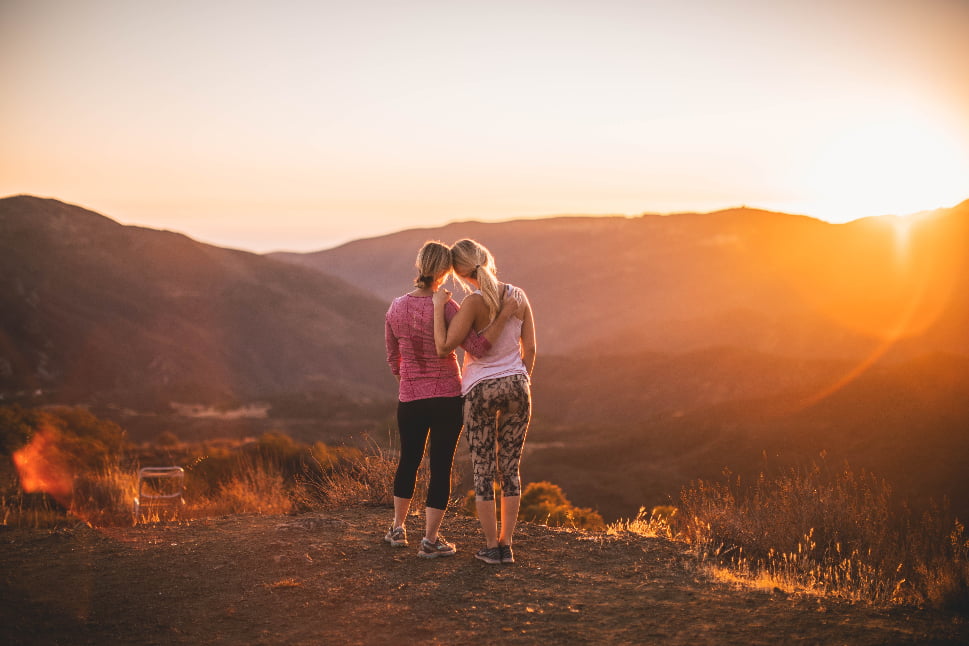 Why Your Post Needs a Caption
With a good caption, your post becomes more fun, relatable, and shareable. It helps you tell a story and share your life experience with others. They can also easily bring your pictures to life and make them more entertaining.
Captions can trigger emotions and invoke empathy. This is why posts with good captions have a higher chance of being shared by more people. A good rule of thumb in making captions is to keep them concise, light, and relevant.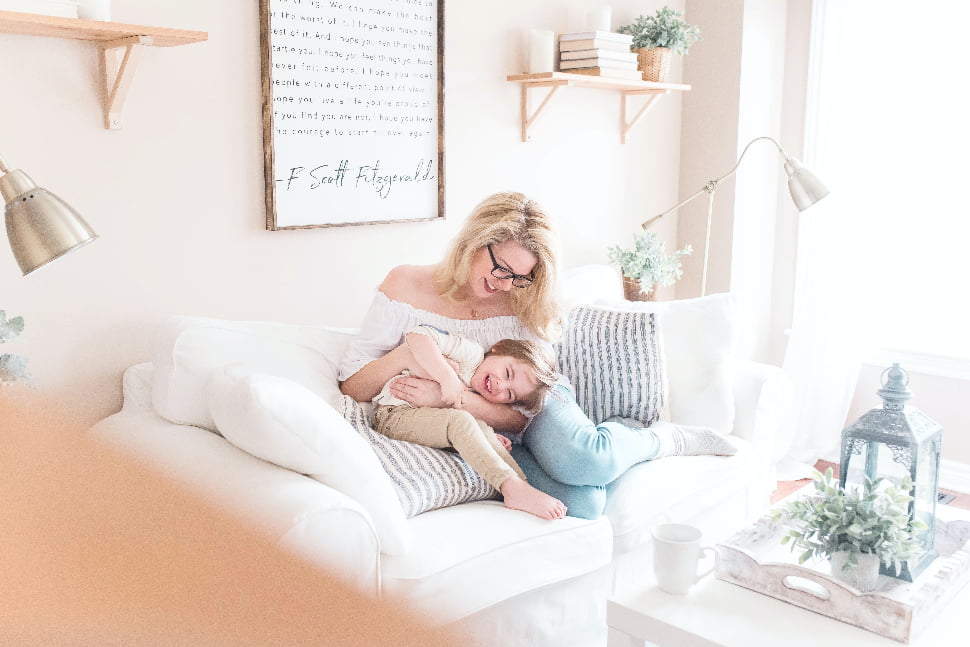 40+ Sweet Captions for Pictures with Mom
For Mother and Daughter Photos
Cheers to the strongest woman I know.
You are the strongest force in our family. I love you, mom.
Behind every awesome woman is an even better mother.
Home is wherever mom is.
The best mom award goes to you!
You are my best friend and the best mom.
The best medicine in this world is a mother's hug.
I got it from my mama.
I'm a strong woman because the strongest woman raised me.
Not always eye to eye, but always heart-to-heart.
To my first ever friend, my best friend, and my forever friend.
Feeling so loved and blessed because of you.
Every day, I feel grateful to have you in my life.
Moms make life beautiful.
You make every day special
My role model, my rock, and my style icon.
I hope I can have your energy and stamina one day.
I am my mother's daughter.
For Mother and Son Photos
No matter how old you are, you will always need your mom.
I feel so proud to have you as my mother.
Always thankful for your tender love and care.
You give me the strength I need to face it all.
Who needs a superhero when I already have you as a mom?
I'm so happy you're my mom.
Happiness is seeing your mom smile.
Everything that I am, I owe to my angel mom.
Only a mother understands a child with no need for words
You are always going to be the most beautiful woman in my eyes.
If love is a flower, then my mom is the sweetest flower of love.
Mothers are a gift to humanity. End of story.
Funny and Sweet Captions for Mom
I love you and even your super long voicemails.
Nothing is lost until my mom can't find it.
Great job, Mom. I turned out awesome.
Thanks for always being right about everything.
Life doesn't come with a manual. It comes with a mom.
Thanks for choosing to love me, even through all of my awkward phases.
Mom is a title just above the queen.
She's not a regular mom; she's a cool mom!
Mothers don't sleep. They worry with their eyes closed.
Motherhood: Powered by love. Fueled by coffee. Sustained by wine.
She wore mom jeans before it was cool.
If, at first, you don't succeed, try doing it the way mom told you to in the beginning.
To Wrap Up
Make your mom feel loved with these sweet captions for pictures with mom. These are going to make your post extra special. Remember, there doesn't have to be an occasion to show your appreciation for your mom. So don't think twice and post that photo!
Frequently asked questions
Let's send you a warm message. Make your posts stand out on social media with bright colors, flowers, and warm spring tones to promote Happy Mother's Day. Your own message can be personalized using any Mother's Day template.
Crazy family!
Best family ever!
Remember to remember
Always better together
Crazy Loud Loving
Blooming and growing
Creating family memories
Cherish every moment
How can I express my love to my mom?
"You're my person"
"My Forever Friend"
Mother's arms are more comforting than anybody else's.
My heart will always be filled with your presence.
I am home where my mom is.
Life is not an easy task.
Good things in life can be better for you.
What is the saying like mother like daughter?
In order to prove that a daughter has the same talents, looks, or personality traits as her mother, this idiom is used.
Until we become parents ourselves, we never know the love of a parent.
– "A parent's love is whole no matter how divided we become." -.
"To understand your parents' love, you must raise your own children." –.
"Love your parents
Is today Mom's Day?
| Year | Weekday | Date |
| --- | --- | --- |
| 2017 | Sun | May 14 |
| 2018 | Sun | May 13 |
| 2019 | Sun | May 12 |
| 2020 | Sun | May 10 |
Manual life is the best life has to offer.
She will always be at home wherever you are.
I know Lorelai to Rory.
Family members can depend solely on you.
Your genes would be fantastic any day!
My favorite arms are folding into since day one.
What should I write to my mom?
My heart holds a special place in you.
Mama, you sacrificed to make me rise.
Everything you did for me was supported from the start.
The fact that I am your [son/daughter/child/kid] is so exciting to me.
As a grown-up, I don't just feel gratitude for you; I admire you.
Developing me took a lot of patience.
How do you compliment your parents?
Good job, mom!
My parents have always been there for me.
I feel like the kindest woman I know.
My mother is so happy to have you around.
Why am I always happy?
It calms my heart in your presence.
I am always filled with you because you are the reason I am filled with hope and joy.
You look fantastic!
What do you call a mother and daughter relationship?
In general, a pair of mother-daughter duos consisting of a mother and her daughter is called a parenting pair.
What a mother is to a daughter?
Anna KadenAbi BranningDelores WintersDaughter/Mother.
What to say when you post your mom?
A world full of trends, you always remain a classic.
In her memory, she always holds the family together.
I am given the strength to face everything.
I am heart-to-heart, not always eye to eye.
You helped me become the person I am today.
Your mom is the one all my friends wish they had been.
What should I Caption my mother and daughter pictures?
– "Mothers are daughters' best friends.".
Children love their mothers for a lifetime.
The treasure of a mother is her daughter. –.
Happy times are often spent with mother and daughter.
Never forget to love your mother since you will never get another one.".
What does the Bible say about mothers love?
It is consistent for the Bible to ask its followers to honor and love their mothers. Exodus 20:12, "Honor your father and your mother," and Leviticus 19:3, "Every one of you shall revere both his mother and father.".
Happiness never goes out of style.
A little confidence and contour.
The truth is, you can regret a lot, but you will never regret being kind.".
Then, smile a little more, regret a few more.
That's okay. "I don't know where I'm going, but I'll be on my way.".
Grow through what you go through.