Moms are the most important people in our lives, and showing your love to them through sweet messages will surely make them happy. Whether it's for her birthday, Mother's Day, or a just because post, your mom deserves a special spot on your feed. It may be a simple gesture, but she will appreciate it. If you need help in expressing your love for your mom, we've listed some of the sweetest captions for pictures with mom.
This article has all the captions you need for every occasion. It will also talk you through the importance of using a good caption. Let's get into it!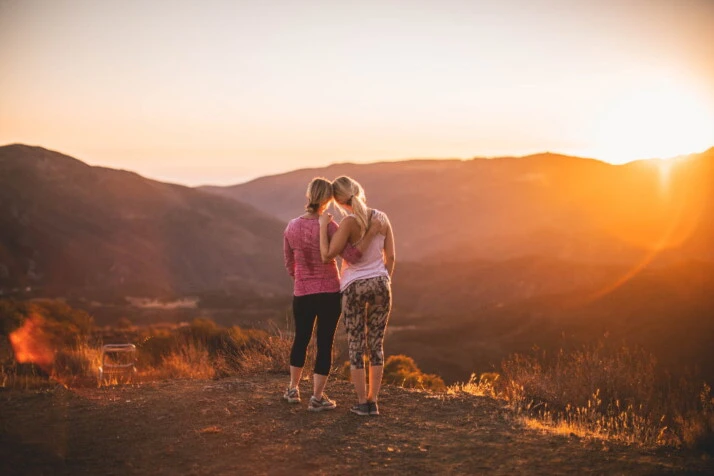 Why Your Post Needs a Caption
With a good caption, your post becomes more fun, relatable, and shareable. It helps you tell a story and share your life experience with others. They can also easily bring your pictures to life and make them more entertaining.
Captions can trigger emotions and invoke empathy. This is why posts with good captions have a higher chance of being shared by more people. A good rule of thumb in making captions is to keep them concise, light, and relevant.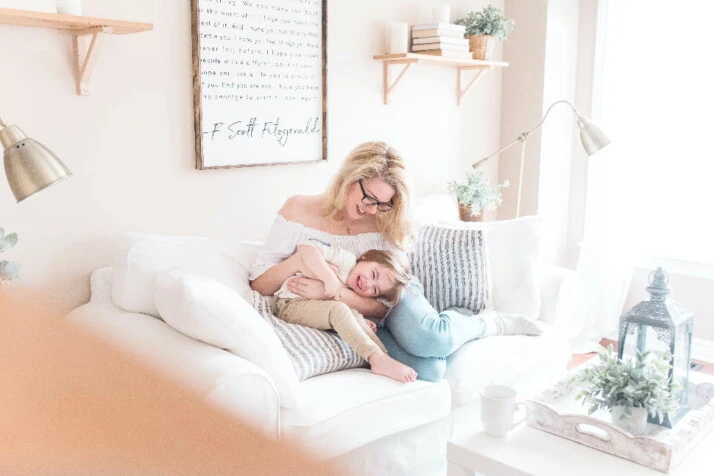 40+ Sweet Captions for Pictures with Mom
For Mother and Daughter Photos
Cheers to the strongest woman I know.
You are the strongest force in our family. I love you, mom.
Behind every awesome woman is an even better mother.
Home is wherever mom is.
The best mom award goes to you!
You are my best friend and the best mom.
The best medicine in this world is a mother's hug.
I got it from my mama.
I'm a strong woman because the strongest woman raised me.
Not always eye to eye, but always heart-to-heart.
To my first ever friend, my best friend, and my forever friend.
Feeling so loved and blessed because of you.
Every day, I feel grateful to have you in my life.
Moms make life beautiful.
You make every day special
My role model, my rock, and my style icon.
I hope I can have your energy and stamina one day.
I am my mother's daughter.
For Mother and Son Photos
No matter how old you are, you will always need your mom.
I feel so proud to have you as my mother.
Always thankful for your tender love and care.
You give me the strength I need to face it all.
Who needs a superhero when I already have you as a mom?
I'm so happy you're my mom.
Happiness is seeing your mom smile.
Everything that I am, I owe to my angel mom.
Only a mother understands a child with no need for words
You are always going to be the most beautiful woman in my eyes.
If love is a flower, then my mom is the sweetest flower of love.
Mothers are a gift to humanity. End of story.
Funny and Sweet Captions for Mom
I love you and even your super long voicemails.
Nothing is lost until my mom can't find it.
Great job, Mom. I turned out awesome.
Thanks for always being right about everything.
Life doesn't come with a manual. It comes with a mom.
Thanks for choosing to love me, even through all of my awkward phases.
Mom is a title just above the queen.
She's not a regular mom; she's a cool mom!
Mothers don't sleep. They worry with their eyes closed.
Motherhood: Powered by love. Fueled by coffee. Sustained by wine.
She wore mom jeans before it was cool.
If, at first, you don't succeed, try doing it the way mom told you to in the beginning.
To Wrap Up
Make your mom feel loved with these sweet captions for pictures with mom. These are going to make your post extra special. Remember, there doesn't have to be an occasion to show your appreciation for your mom. So don't think twice and post that photo!
Explore All
Image Caption Generator Articles