Winter time is always time for a great picture. Cozy winter evenings, powder-dusty rooftops, and snowy trees are picturesque scenes you'd love to share on your Instagram. While everyone is sharing snow pictures, you can make yours stand out by accompanying your posts with clever captions for snow pictures.
In this guide, we've compiled the best captions for snow pictures that'll fire up your Instagram post, getting you more likes, shares, and follows.
Why You Need a Caption for Snow Pictures
Photo captions are a great way to add extra information and context to those sometimes-hard-to-understand photographs, even if they're only a few words long.
Clever captions can get you the shares you need to boost your Instagram reach and get your photos in front of a wider audience. You can use captions for snow pictures to add a little flair and humor to your image.
The Best Captions for Snow Pictures
Attaching a brilliant caption to your snow pictures can make them more appealing. If you're struggling to settle on the perfect caption for your snow pictures, you can use any of the captions below.
Walking in a winter wonderland
Nothing burns like the cold.
Who needs wings when you have skis?
Dashing through the snow
Snow excited!
It's time to eat, drink and be cozy.
It's never too cold for ice cream.
Sweater weather
Snow glad to see you!
Ice to see you!
We're all like snowflakes—unique and one of a kind.
All about that winter white
Snowball fight in progress.
Let's make it a winter to remember.
Take some advice from winter and chill out.
Covered in a blanket of snow
Keep calm, and winter on!
Winter is my new excuse for taking more coffee.
Say freeze!
Funny Winter Captions
My favorite outdoor activity is a short walk back inside.
Temperature so low, everything freezing.
Every day I'm shovelin'.
Wake me up when it's summer.
Hibernation mode: On.
It's colder than my soul outside.
If you need me, I'll be inside until April.
Dreaming of iced coffee weather …
Cute Winter Captions
'Tis the season to be freezin'.
A snowflake is winter's version of a butterfly.
Cold hands, warm heart, can't lose.
I love you snow much.
If kisses were snowflakes, I'd send you a blizzard.
Keep calm and wait for snow.
Snow much fun!
It's a winter-ful life.
'Tis the season to sparkle.
Puns for Winter Captions
The snuggle is real.
I only have ice for you.
I've used so many tissues; it's snot funny.
This weather is snow joke.
Sleigh all day.
It was love at frost sight.
Just chilling.
There's snowplace like home.
The forecast is un-brrr-lieveable.
I'm giving winter the cold shoulder.
Walking in a winter pun-derland.
Snow boots and ice, and nothing is nice.
Someone is walking on thin ice.
I'm up to snow good.
Love at frost sight.
Freeze the day.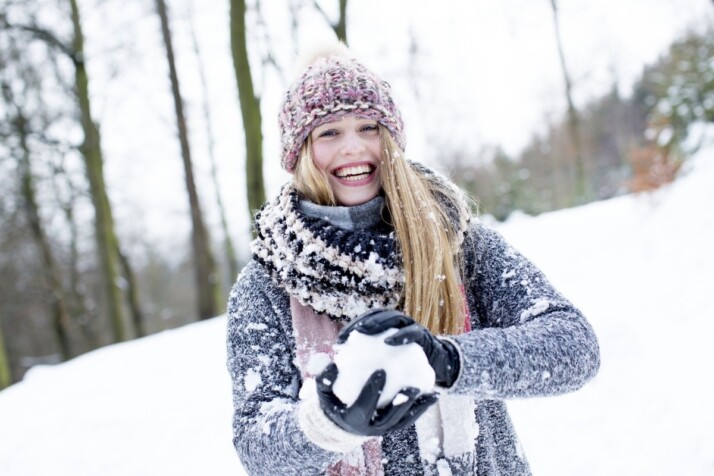 To Wrap Up
A caption accompanies a photo and provides additional context to it. Think of it as a description of your image. Great captions can help your audience make sense of your picture. And when they understand your post, the chances of engaging and interacting with it are high.
So bring on your creative juices and craft your next Instagram caption. If you need inspiration, this article's list of captions for snow pictures will come in handy.
Explore All
Image Caption Generator Articles