When you see the lights and decorations come out every year in preparation for the big day, it's hard not to get excited! The perfect Christmas Instagram captions will word the emotions just right for your social media to share the snaps of the fun winter activities.
So, we have come up with the best Christmas caption ideas to attach to your photos and get you through the Holiday season.
Why Do You Need a Christmas Instagram Caption?
Besides staying plugged into the holiday spirit, another added benefit is watching your followers come alive over photos in your feed. Instagram social media is a great way to show people what you've been busy with this Christmas season.
That can be a Christmas photo op with family, snapshots of your Christmas meal, or anything else in between. So, when in doubt, you can always check out some fun and cute Christmas Instagram captions for the holiday photos.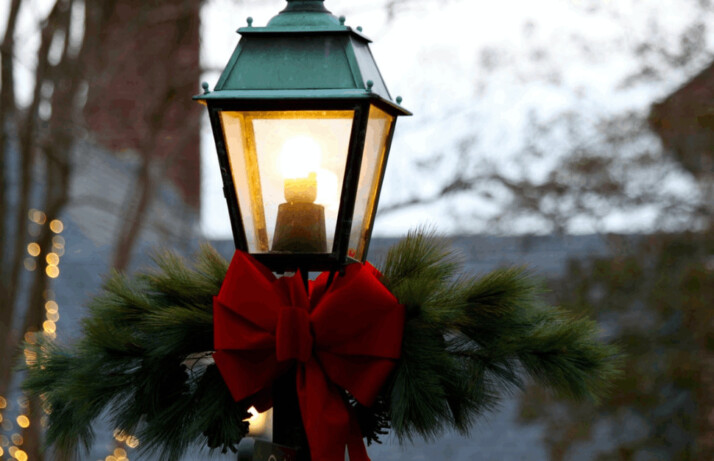 The Best Christmas Instagram Captions
Christmas is the season of giving, celebration, and love. Make your Instagram feed filled with festive photos of your own or your family and friends.
The marketing opportunities for businesses are huge during this time, as well as creativity in general. Let's look at the best Christmas captions to match your holiday photos and fun!
Best Christmas Captions
Happy holidays from all of Santa's little elves
Meet me under the mistletoe
I got all spruced up for the holidays
May your days be merry and bright
Make it a December to remember
Keep Calm and Have a Merry Christmas.
Christmas is not as much opening presents as it is opening our hearts
Cute Christmas Captions
All I want for Christmas is you
Time to spruce things up
The holly to my jolly
Fairy Lights on Winter Nights
Love the giver more than the gift
If kisses were snowflakes, I'd send you a blizzard
Happy holidays from your favorite elves!
Funny Christmas Captions
Totally sleighed it
Single bells, single bells, single all the way!
It's beginning to cost a lot like Christmas
Love at frost sight
I love you snow much!
Don't get your tinsel in a tangle
Too bad we can't gift wrap common sense
Clever Christmas Captions
I'm only a morning person on December 25th
Believe in your elf
Sweet but twisted. Does that make me a Candy Cane?
Me every day: slay. Me in December: sleigh.
I don't know if There'll Be Snow but Have a Cup of Cheer
Smile like you mean it. This is how we earn our presents.
Nothing's as mean as giving a little child something useful for Christmas
Conclusion
When Christmas is just around the corner, it's time to plan your Instagram captions. As well as bringing joy to others, it can also bring some joy back to your own social media feed.
Christmas Instagram captions make your posts more unique and engaging. These captions tease your followers and act as an ice-breaker. If you're not good at coming up with captions on your own, we have the best Christmas captions for you to try out!
Explore All
Image Caption Generator Articles