Get your groove on with these fun dance captions for Instagram. Whether you're a professional dancer or just doing it for fun, it's always fun to share a beautifully choreographed photo on Instagram. Use these captions to help light up your Instagram posts with creativity.
If you have the skills to dance, why hide it? Share your talent with your followers. Talents aren't meant to be hidden. They're meant to be celebrated!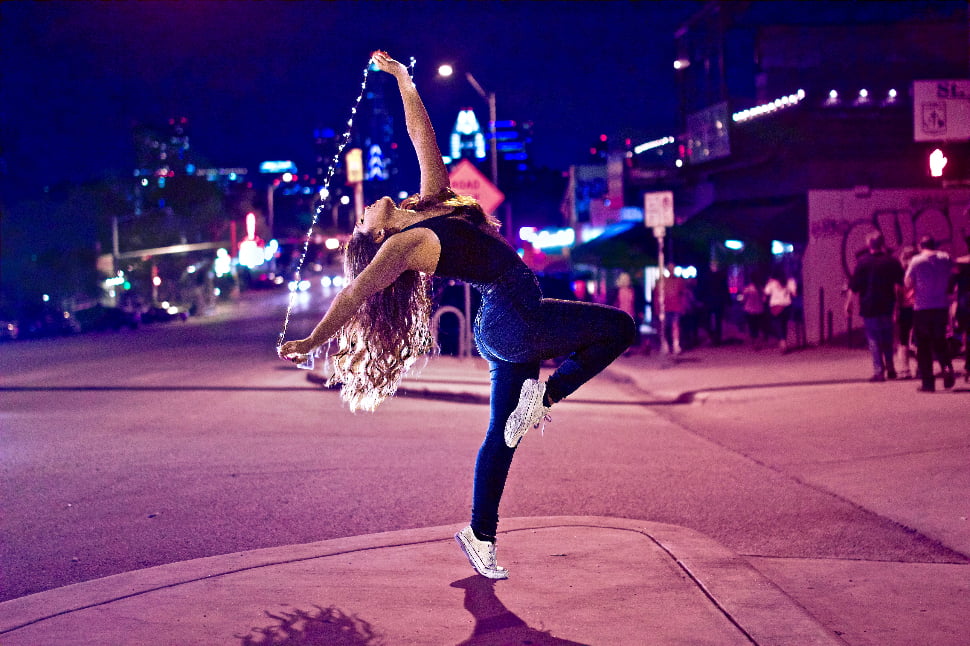 Why Your Instagram Post Needs a Caption
Captions are a unique way to share your story on Instagram. They're an opportunity to expand on your photo and share more about yourself, your personality, and why you are posting the photo. A good caption also helps you get more followers and people to like your post.
Fun Dance Captions for Instagram
Art is not always what you see but what others see.
Dance to express, not impress.
Be original.
Be so good they can't ignore you.
Dancers are the athletes of God.
Bring on the night!
Don't think just dance
It's more than just dance; it's life.
Dance is like a conversation between your body and soul.
Never miss a chance to dance.
Dancing in the rain
No one dances like you
Dancing is the poetry of the feet.
Passion makes dancers great
When you feel sad, dance.
Trust me; you can dance. Signed, Tequila.
Dance with a sparkle in your eyes.
Don't ever be afraid to be yourself.
Dance is in my heart.
Life is better when you dance.
Take more chances. Dance more dances.
Dance like you've never danced before.
Move over and let me dance.
Dance to your rhythm.
No place like the dance floor
Why walk when you can dance?
Dance. Shower. Repeat.
More Fun Dance Captions for Instagram
My superpower is dancing in heels.
Never miss a chance to dance!
Dancing will always be my first love
Dancers don't need wings to fly.
Just get up and dance.
It doesn't matter where you are. Just Dance!
All the world's a stage, so dance to it.
Dance therapy
No standing, only dancing.
Party means a dance.
Dance to the moon & reach for the stars!
Nothing lovelier than a perfectly executed choreography.
Dance as if nobody is watching.
Dress classy, dance cheesy.
Every movement in dance is a poem.
Don't be moody. Shake your booty!
Play the music and watch me dance my heart out
Dance has only one language, and anyone can understand it.
Perform as if it's your last
Dance is a timeless interpretation of life.
To Wrap Up
Dancing is an art. It can be an expression of joy, love or rage. It can convey everything from an honest to a powerful moment. It's definitely something worth sharing with your followers.
So the next time you share a dance, make sure to use these fun dance captions for Instagram. Have fun and show the world how much of an amazing dance you are!
Explore All
Image Caption Generator Articles