Eggs, rabbits, and dusty Easter baskets. These are the things most commonly associated with Easter. While most people believe Easter commemorates the resurrection of Jesus Christ, it also represents the hope of new beginnings. If you're struggling to find words that do this day justice, try to gain inspiration from these Easter captions for Instagram.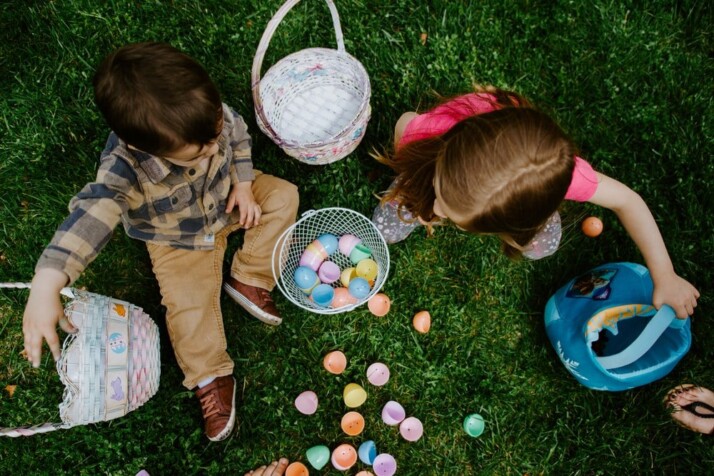 What Is Easter?
Easter is a Christian holiday commemorating the end of the Lenten season. It is celebrated on the Sunday following the first full moon after the vernal equinox, which is typically thought of as March 22.
There are many Easter-related traditions whose roots can be traced to non-religious celebrations. It is also notably related to the Jewish holiday of Passover.
The Easter bunny is the most identifiable symbol of the holiday. It represents fertility and new life, much like how rabbits are known to be prolific pro creators.
Eggs are an ancient symbol of life. But why do we take the time to decorate the eggs?
The tradition of decorating eggs dates back to the 13th century when eggs were considered forbidden food during the Lenten season. People would paint the eggs to mark the end of their fasting and penance and eat them to celebrate.
Why Are Image Captions Important?
Image captions are essential to every social media post because they pride followers on an in-depth description of the photos you're sharing.
This helps your audience understand the message you're trying to convey and encourages engagement. Captions are a great way to gather likes, shares, and comments on Instagram, which plays a crucial role in both reach and discovery.
Moreover, you can also use image captions to share a bit of your personality with your audience to help like-minded people find you.
Also, everybody loves a good laugh once in a while. They'll likely follow you if your captions humor them. Never underestimate the ability to write funny captions. Many pages with high follower counts attracted their audience through witty posts and captions.
50 Funny Easter Captions for Instagram
Don't worry, be hoppy.
You're a good egg.
Bunny kisses and Easter wishes.
Cute chick.
Have a hoppy Easter!
There's truly no bunny like you.
Total chick magnet.
I'm egg-cited. Can't you tell?
Using the eggs-press lane today.
That's all for Easter Sunday, yolks.
Putting all my eggs in one basket.
I was about to joke about an egg, but it's not all cracked up to be.
The number of egg puns today must be a yolk!
Easter always adds a spring to my step.
Spending today with some-bunny special.
Living life in bloom.
Today was egg-stra special.
Spending my Easter with the best Peeps.
Some-bunny needs chocolate.
Ears hoping you have a hoppy Easter!
Not decorating eggs today? Yolk's on you!
Spring has officially sprung!
Filling my Easter basket with joy and chocolate.
Living life in full bloom.
I'd go off the Peep end without you.
I carrot even.
Here's to sunshine, chocolate, and springtime.
All you need is love and a chocolate bunny.
I'm having a good hare day.
Follow the bunny. He has the chocolate.
We're like two peeps in a pod.
Let your job burst forth like flowers in the spring.
Easter is a symbol of hope, renewal, and new life.
Nobody's ever too old for the egg hunt.
Let us rejoice!
The Earth laughs in flowers.
I'd celebrate anyone who turns water into wine.
When life gives you lemons, throw them back and ask for chocolate.
Chocolate is the answer. Who cares what the question is?
Let happy thoughts multiply like rabbits.
A balanced diet is a chocolate bar on both hands.
Easter: my favorite excuse to eat chocolate for every meal.
He has risen!
Let your light shine before others.
It's not about the bunny. It's about the Lamb.
No matter how long the winter, spring always follows.
Easter is the time to rejoice and be thankful for the gift of life, love, and family.
No bunny loves you as I do.
Hopping into spring like.
Spring will come, and so will happiness. Hold on. Life will get warmer.
The Bottom Line
Easter is one of the most important Christian holidays on the calendar. It symbolizes life, hope, and renewal. It is a gentle reminder that even when things seem dark, hope always waits for those who persevere.
We hope these Easter captions help you find the best way to express yourself.
Explore All
Image Caption Generator Articles