Photo captions are frequently read before other parts of a publication. An essential component of a news photographer's job is writing captions for photos.
A caption should give the reader the vital details to comprehend the image. In order for news organizations to publish the photo as soon as possible, it should be written in a consistent format.
In this article, we are going to look at some examples of photo captions and how you can come up with your own.
What Are Photo Captions?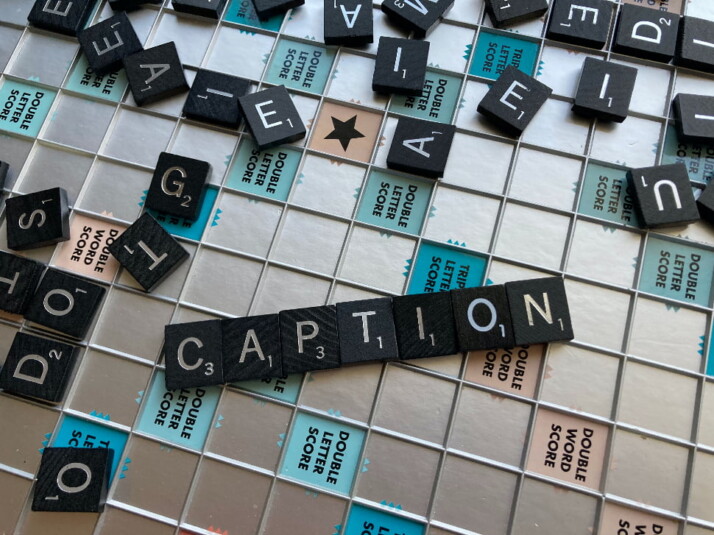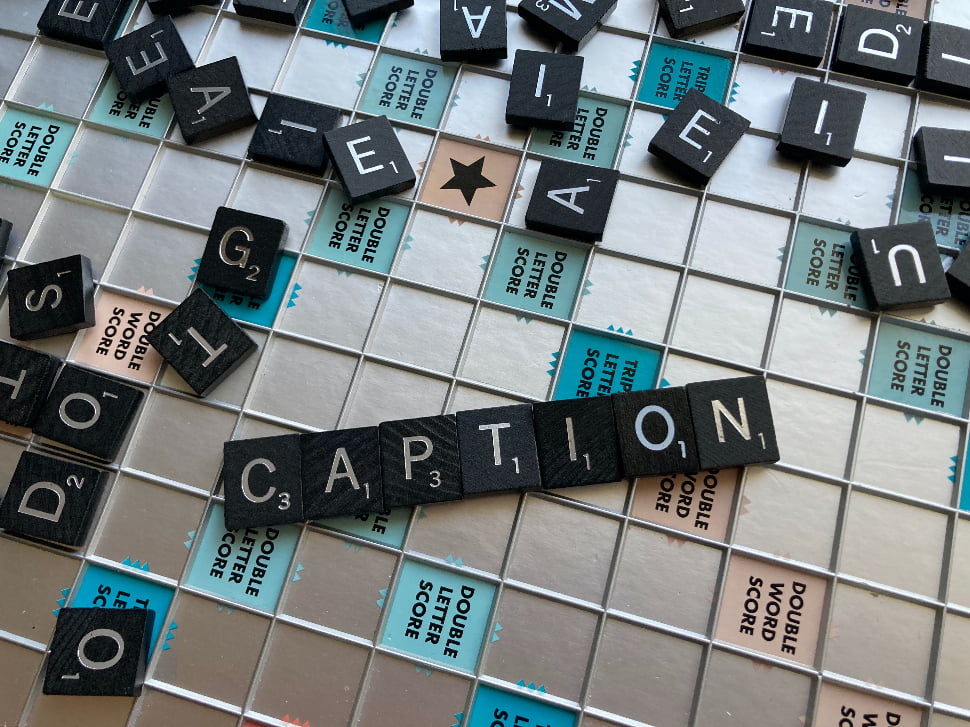 Caption writing should adhere to the same professional standards of clarity, accuracy, and thoroughness as any other writing that appears in a publication. A poor caption can lessen the impact of a good photo and damage its journalistic credibility by being uninformative or, worse, misleading.
Why should people believe the rest of the publication if they can't trust the accuracy of the specific information in a caption?
Most photo captions list the subjects of the photograph, where they are located when they took it, and who they are. To help people understand what they are looking at, the second (and possibly third) phrase should provide background information.
Although each publication has its specific requirements, a fundamental photo caption should have these features below.
Captions should be simple to identify the subjects and environments in the image. You should mention professional titles and the location's legal name.
Large groups may only need the identification of prominent members, and on rare occasions, no identification is required. Expectations should be made for your publication's photographers.
Captions must mention when and where you took the picture. These facts are essential for a news organization.
The better a photo, the more recent it should be. If an old photo or one from before the illustration's event is used, the caption should specify that it's a "file photo.
Assist the reader in understanding the news value of the image by giving him or her some context or background. Usually, one or two sentences will do.
Guidelines to Follow for the Best Captions
Your caption style may vary depending on the platform. Is your picture on display at a show? Is it considered photojournalism? Does it fit photojournalism?
There are particular news outlets and platforms with strict rules regarding photo captions. You have to abide by their rules if you are submitting for them.
The photographer has more freedom when posting photos to your website or a social media platform. You can choose whether or not to mention the date you took the picture on your blog or website. In addition, you can tell longer stories and produce photo essays.
When speaking to a friend or family member, write your caption in this manner. Unnecessarily complex sentences turn readers off.
The photographer must take the degree of education of your audience into account. An effective photo caption appeals to a broad audience with various backgrounds. Everyone should be able to comprehend and interpret it with ease. However, don't simplify too much. The caption must capture the complete story of the image.
Remember that the caption and the image should have the same tone. If the picture isn't amusing, don't try to be funny except when deliberately employing irony or sarcasm.
It's critical to understand to whom your images are speaking. What are their nationality, age, and area of interest? Your audience has an impact on the platform you choose as well as the goal of your photo caption.
You can't use your photo caption to address every single person directly. We can all understand some universal signs, and a picture can communicate with a large audience—a kiss or smile of that nature.
Examples of Photo Captions for Journalism
People are celebrating New Year's Eve in Times Square, on December 31, 2019.
A number of armed policemen using tear gas on protesters, August 15, 2016.
A large number of migrants, including children, on their way to the Greek and Bulgarian borders on November 20, 2018.
Unnamed healthcare worker using a PCR test on a patient, April 20, 2021.
Victory Day celebrations in Red Square, in Moscow.
Miners in Chile leaving work at 6 PM.
A young child using the new iPhone to play mobile games.
Chef wearing mask adding some paprika to his soup.
Examples of Photo Captions for Social Media
I know I shouldn't, but I ate them all anyway!
By mere chance, I was able to create the right lighting for this picture!
Home is where the heart is. Follow your heart!
On my way to the new place of work — excited!
I would like to present to you — my new garden!
This city — is full of opportunities and misery.
Couldn't find a good caption for this. Anybody knows better?
I need a short story for this image, anyone more creative than I am?
Picture of me getting my business degree. Wasn't easy, but I think it was worth it!
I didn't know people actually needed to use plungers in this day and age. I thought that only happened in cartoons!
Make sure you check my blog — huge variety of relevant content, updated every week!
Here's a tip: learn the language of the country you want to visit!
Leaving Mexico today. I am out of words, I hope I can stay here forever! Sharing the picture I have of this great place!
Does anybody know where I can buy ice cream like the one above in Buffalo?
Running a business when I make toys like these. Link to the page below.
Use the promo code below to enter. Service charge not included.
Conclusion
Captions for pictures change greatly according to the platform you are using them. As you might expect, captions for a social media platform such as Instagram don't have to be formal. You don't have to add the time in a day month year format. There is no right or wrong way to write, in many senses.
However, if you are using the picture for journalism purposes, you have to include all the relevant information. People who are reading this should be able to know all the important details, such as the time and the place. If the photo isn't yours, you have to give credit to where it's due. The caption should include all these details in as few words as possible.
Now that you know a lot about captions, you can start writing captions for your own photos! If you have any questions that relate to the topic of captions, let us know! We would love to help!
Explore All
Image Caption Generator Articles