Facebook captions help to make your post more creative, meaningful, short, and perfect. The caption has to be original and captivating more than the picture itself.
Writing a Facebook caption is not always easy. How can you make people stop scrolling at your page? We are here to solve that problem!
In this article, we roll out excellent captions that will intrigue your followers enough to: Stop, read, and engage! Let's dive in.
Best Facebook Captions for Your Display Picture
Facebook DP is a short burst of text right under your picture, so you have to keep it relevant and witty. Here are some captions to make your feed buzz.
When you look at me, what do you see?
Life is full of surprises.
If not me, who? If not now, when?
Who am I? I have not found the answer yet.
To be the best, you must be able to handle the worst.
I'm saying yes to new adventures.
I am not a product of my circumstances. I am a product of my decisions.
Short Creative Facebook Captions
If you think creatively, then you can always find ways to get creative with your Facebook caption. These short creative Facebook captions can take your display picture from good, to great!
There's no place like home.
You don't know me.
You'll never understand me.
Little by little; day by day.
Hakuna Matata!
I'm walking on sunshine.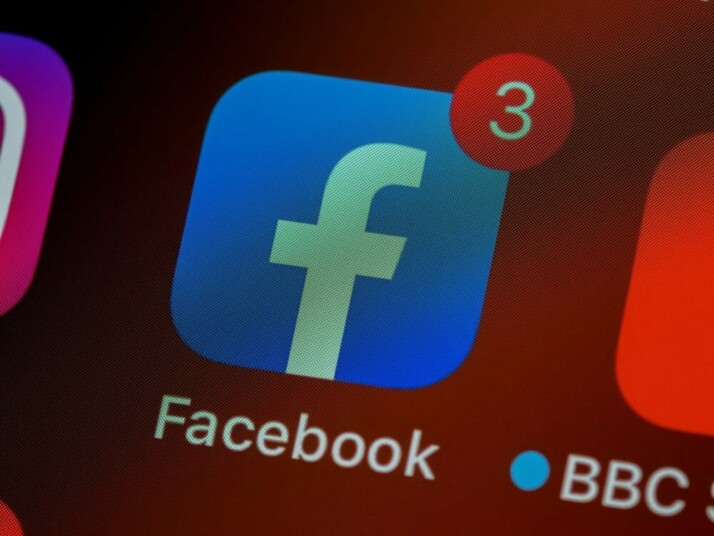 Motivational Facebook Captions
These motivational Facebook captions wind up with a meaning that will inspire others. Use them to encourage your friends in your Facebook caption.
Happy days are here again!
A better version of me.
I just leveled up.
Life won't get easier. You just have to get stronger.
I'm built from every mistake I have ever made.
Be the best version of you.
Interesting Facebook Captions to Start your Day
Posts with interesting captions have a tendency to have a better engagement rate and therefore, more interaction.
Make today so awesome that yesterday becomes jealous.
I'm on top of the world.
Wake up and be awesome!
Keep smiling.
I'm the reason I smile every day.
Sometimes, you have to be your own superhero.
Key Facebook Captions about Life
Life is full of change and social media is no exception. If you want to keep your audience engaged and excited about your posts, you need to think out of the box. You can find captions for life in general here to keep the conversation going.
Embrace the glorious mess that you are.
Keep the smile on!
When life gives you lemons, make lemonade.
Do more of what makes you happy.
I am the master of my fate and the captain of my destiny.
Be a warrior, not a worrier.
Have you been feeling a little dull on your feed lately? Want to try something different on your feed? Want to take more control over your updates? Use these captions!
With my own hands, I will carve my own fate.
Seize the day!
I can, and I will, so watch me!
A champion is someone who gets up when he can't.
Take every chance and drop every fear.
It always seems impossible until it's done.
Profile Picture Captions That Can Offer Advice
If you are just beginning with your Facebook account, we have some captions that can help get you started. Your followers will see you as a wise figure in these photo captions.
When life gets blurry, adjust your focus.
To be happy is the most important thing in life.
There are so many beautiful reasons to be happy.
Living is easy with your eyes closed.
The best memories come from the craziest ideas.
Take the risk or lose the chance.
Don't just exist; live!
Success Facebook Captions to Arouse Interest
Success captions for Facebook can rejuvenate weary social media users. Make use of these captions to help you get back on track after an off time on social media.
Practice like you've never won; play like you've never lost.
Look in the mirror! That's who you are competing with.
Being happy never goes out of style.
Cherish yesterday, dream tomorrow, live today.
Make every second count.
Don't sit like rock. Work like a clock!
Success always follows hard work.
Wise Facebook Captions to Wow Your Audience
Find captions for your profile picture to excite your personality, ideas, and thoughts. Keep your momentum going on social media by adding captions that provide advice or motivate you to keep going.
Everything you want is just outside your comfort zone.
Make it simple but significant.
When the roots are deep, there are no reasons to fear the wind.
Hustle and heart will set you apart.
Aspire to inspire before you expire.
The slightest change can make the greatest difference.
Be the change that you wish to see in the world.
Deep Captions to Engage Your Facebook Audience
We have compiled a list of awesome Facebook captions to make your profile picture more appealing. Trust us, your audience won't be disappointed!
It is never too late to be what you might have been.
Make life fun today because tomorrow isn't guaranteed.
Ideas are useless unless used.
Think positive, live positive.
Struggling means you're progressing.
There are no shortcuts to any place worth going.
Where there is no struggle, there is no strength.
Personality Facebook Captions to Swoon You
Give your Facebook status updates a boost with the most appropriate captions for displaying on your profile picture.
Go where you feel most alive.
The day you decide to love yourself is the day you'll conquer the world.
Be the type of person that you want to meet.
There are far better things ahead than the ones we leave behind.
In every situation, you're the only one who gets to choose your attitude.
Sunsets are proof that endings can be beautiful too.
Lively Captions for Facebook Engagement
Lively Facebook captions are great for motivating and inspiring your audience to engage with your content, as well as find your page. Here are some captions you should definitely use.
Different doesn't mean wrong.
Smiling has always been easier than explaining why you're sad.
Beautiful things don't ask for attention.
A smile is one of the prettiest things one can wear.
Simplicity is the ultimate sophistication.
Live, laugh, and love!
Work hard and be nice to people.
Funny Captions for Your Profile Picture
Here are funny photo captions. These are everyone's favorite. Enjoy and put yourself in the picture!
I'm not lazy, just chill.
If I were you, I would adore me.
All the best people are crazy.
If you want to come second, follow me.
If I had to describe my personality, I'd say good-looking.
Always classy, never trashy, and a little bit sassy.
Sassy Facebook Captions for Your Display Picture
These captions display attitude and personality. You'll get to exhibit your personality and snark with these captions for your profile picture.
I'm still wearing the smile you gave me.
So many of my smiles begin with you.
Being single doesn't mean I'm always available.
I'm so hot that I might be the cause of global warming.
Many possess an image of me, but few get the picture.
Love me or hate me, I'm still gonna shine.
To Wrap Up
Captions are interesting and not just on social media. Not only do they provide a personal touch to a photo, but they can be witty, funny, or just downright captivating! You can also spice up captions using our Facebook social tools. Just copy and paste!
Explore All
Image Caption Generator Articles