Family pictures are quickly becoming the universal way to capture memories. Are you searching for the most appropriate caption for a family photo on Instagram, Facebook, Twitter, or any other social media platform? If so, you are in the correct location.
Whether enjoying a joyful family occasion such as a trip or Thanksgiving or missing your family, we have humorous, adorable family captions for you.
In this article, we have compiled many family captions and categorized them so that you can find the best one that captures your thoughts. Enjoy the widest selection of captions for family photos and memories.
Ideal Family Picture Captions
Whether it's family holidays, personal milestones, or just a particular snap, pictures bring good memories. Pictures add joy to our present lives and will be something to look back on with your loved ones in years to come.
We devote much of our time to family activities. While photographing and uploading these priceless moments, finding the ideal Instagram caption for family time may be challenging.
We have compiled a list of high-quality Instagram captions for family photos to aid you.
A family doesn't need to be perfect, it just needs to be united.
Living our dreams. Creating family memories.
Family – Where life begins and love never ends.
Our family's love is tied together with heartstrings.
Family, forever, for always and no matter what.
It's not blood that makes you family. It's love.
Warm and Short Family Captions
Trying to come up with the perfect Instagram caption for a picture of your family? We'll take care of you. We've compiled a list of cute and succinct Instagram captions for family members. You may use them to express your admiration for your loved ones.
Always better together.
My life. My love. My family.
My Everything in One Picture!
Home is our happy place.
Happy one, happy all
Heart Warming Long Family Picture Captions
Some parents take the time to craft a text specifically for the copy of their children's class photo. The purpose of this text is to captivate their attention.
It will also allow them to relate in a way they might not be able to relate to their family on a day-to-day basis. That's why it's always important to have a family picture caption.
Here are some heart-warming extended family picture captions for your consideration
When we have each other, we have everything.
Loved you then, love you still, always have, always will.
It's not what we have in our life, but who we have in our life that matters.
Our family. A circle of strength, founded on faith, joined in love, kept by God.
A house is made of bricks and beams, a home is made of love and dreams.
Hilarious Family Picture Caption for Instagram
You could turn any picture into the perfect memento with some creativity and the right captions. Are you struggling to come up with a hilarious family caption? We've compiled a list of the best Instagram captions for families to help you convey your sense of humor.
In our family, we don't hide crazy…we put it on the porch and give it a cocktail!
I shook my family tree and a bunch of nuts fell out.
Family, a little bit of crazy, a little bit of loud, and a whole lot of LOVE
My family doesn't go crazy. They are crazy. They go normal from time to time.
My family is temperamental- half temper, half mental.
Family Quotes for Instagram Captions
Family is a vital part of our lives. It is the most potent wellspring of love and understanding. We can always rely on our family in good times and bad. Stuck on what to write for your family picture caption for Instagram?
Here are some of my favorite family quotes to help express your affection for your loved ones.
The strength of a family, like the strength of an army, is in its loyalty to each other. – Mario Puzo
A family is a risky venture, because the greater the love, the greater the loss… That's the trade-off. But I'll take it all. – Brad Pitt
Family is not an important thing. It's everything. – Michael J. Fox
Life is beautiful. It's about giving. It's about family. – Walt Disney
Family is a life jacket in the stormy sea of life. – J.K. Rowling
Other things may change us, but we start and end with the family. – Anthony Brandt
Vacation Family Picture Caption
The most important thing in life is spending time with your loved ones, such as your family. What better way to remember your trip than by posting a picture of it on Instagram?
Below you'll find a plethora of humorous captions for pictures of your family vacation.
Passports, planes, and my people.
We didn't realize we were making memories, we just knew we were having fun.
Everything is fine when you're with your siblings and the sunshine.
Aloe you vera much.
Calories don't count when you're on vacation.
BRB: On family vacation.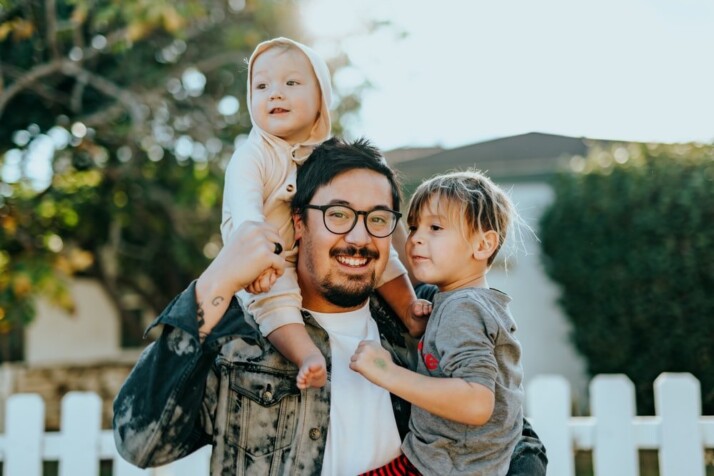 To Wrap Up
Have you seen your family's picture? Snap a photo of your family and find the perfect caption for it. You can use this guide to make the fun trip to the park, holiday, party etc, extremely hilarious.
Explore All
Image Caption Generator Articles