Dressing up is a big part of who we are. It's how we express our personality. So whenever you feel like it, put on your best outfit, strike a pose, and snap a photo! Share it with your friends with some of the most creative fashion captions for pictures.
Fashion is and always will be a popular trend on social media. This article has listed a ton of caption ideas you can choose from for your fashion posts. Each of these captions can help you take your pictures to the next level.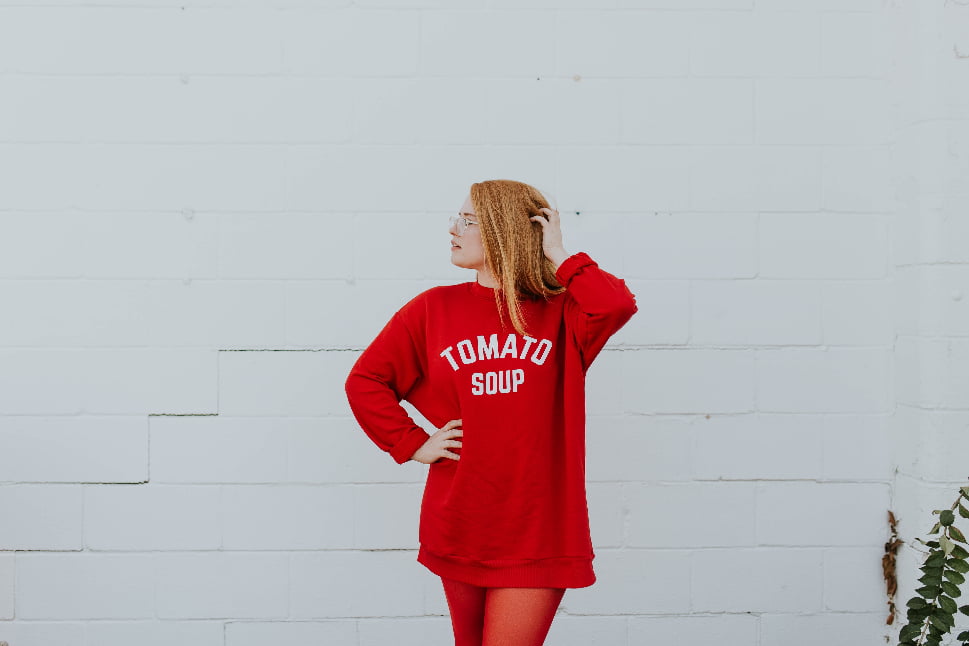 What Makes a Good Caption?
Good captions can make all the difference between a boring post and an interesting one. When choosing your caption make sure it checks all these boxes:
It's concise and relevant
Catchy and Interesting
Reflects your personality
60 Creative Fashion Captions for Pictures
Sassy Captions
Life's too short to wear boring clothes.
Forget the rules. If you like it, wear it.
Your fashion style can change your attitude.
Good clothes really help during bad days.
Dressed and ready to eliminate competition.
Work now, shop later!
I was born with a superior fashion sense.
Always dressed to kill.
I strongly believe that with the right footwear, one can rule the world.
Elegance is the only kind of beauty that will never fade.
The truly fashionable are beyond fashion.
Are you saying that being fashionable is a crime? Then I plead guilty on all accounts!
I don't do fashion. I am fashion.
Fashion is the best armor to survive everyday life.
I'm just trying to transform the world, one outfit at a time.
Trendy is the last stage before tacky.
Bad vibes don't go with my outfit.
My favorite outfit is confidence.
Conformity is the only real fashion crime.
Give me a color that's darker, and I'll stop wearing black.
For Your Outfit of the Day
Dressing well is also a form of good manners.
Style isn't just about what you wear; it's about how you live.
Let your style speak for itself.
When in doubt, wear red.
You can never be over-dressed or under-dressed with a Little Black Dress.
Keep in mind the power of a decent outfit.
Bold accessories are my kind of armor.
Playing dress-up begins when you're a kid and never truly ends.
Everything is possible if you're wearing a cute outfit.
Breaking news: I still remember how to get dressed.
You don't need expensive clothes to look cute.
Life is far from perfect, but your outfits can be.
It's not about the brand of the clothes; it's about style.
I don't design clothes; I design dreams.
My outfit is my lifeline.
Fashion reflects who you are.
Never underestimate the force of a good outfit.
My clothes are like my second skin.
It's hard to stay blue when your outfit is red-hot.
Sweats are my personal brand now.
For a Selfie
When a girl smiles, her dress smiles as well.
A girl should strive to be two things: classy and fabulous.
Just do it with style.
Your style is primarily a matter of instinct.
A woman with good shoes is never ugly.
Fashions fade. Style is eternal.
Beauty is an attitude.
Life is short. Look good every day.
The main difference between style and fashion is quality.
The most beautiful thing you can wear is confidence.
Once you choose to be yourself, your inner beauty will begin to manifest.
Fashion is about comfort and feeling good.
Sometimes, I think the fashion industry is just not ready for my body.
Boldness is my fashion statement.
The joy of dressing is an art.
I have a sense of style. Therefore, I have a sense of self.
I'm nicer when I like my outfit.
Happy and easygoing girls are the prettiest.
Elegant, dashing, and daring.
Don't change yourself to fit the fashion; change the fashion to fit you.
To Wrap Up
Who says clothes are just clothes? Fashion is a visual expression of yourself. It can mirror your mood, reflect who you are, and define who you wish to become. So use only the best fashion captions for pictures that can help you express all that. 
Frequently asked questions
Get the most of the first sentence.
You may include a call to action or ask a question.
Add value
Write like a human (not a robot).
Post your Instagram captions on a separate platform.
Use storytelling
Emojis are fun and fun to use.
Consider caption length
How do you comment on fashion?
Look so confident/happy/ glowing.
It is something I am going to take when you're not looking.".
Rihanna would wear this outfit," she said.
"Wow, who needs a little black dress, when you have one!"".
"I've never seen anyone so eager to own it.".
What do you Caption an outfit post?
Do not underestimate the power of a great outfit.
Black is my favorite color on Wednesday.
Pink keeps everything better.
I am more nice when I like my outfit.
This fit still feels a bit uncomfortable for me.
Chic happens
Dressed to chill
Too many shoes are not okay.
Who said style never goes out of fashion?
It is true, however, that styles never disappear when they go out of style.
How do you mention clothes on Instagram?
This dress handled everything it needed to.
Let's hear it on the sleeves of the dress.
Blow me into this dress.
She's custom
How do you express love for fashion?
Dress for You. Even though you may browse through magazines and see models online you think look great and wish to mimic, keep in mind that your wardrobe is all about you.
Buy to support a cause.
Experiment
Wear clothes that boost your mood.
What are some fashion phrases?
Style is our way of saying who you are without having to speak. — .
There is nothing worth wearing until someone lives in them. — .
It's like eating, so try to stick to the same menu. — .
Dressing for life allows you to have anything you want. — .
Fashion is not what I do.
How do you praise a fashion designer?
I really appreciate you making my day very special and comfortable, and I can't thank you enough for making us beautiful dresses. I know how much care was taken to make them, a fact that makes them even more special. I hope you were as proud of your work as I was.".
I always dress like it is the best day of my life.
It doesn't go with my outfit.
Boldness is what I wear.
The clothing and fashion are kind of my security blanket.
The only real fashion crime is conformity.
Stand out by standing out.
You either know fashion or you don't.
Who said get up dress up show up?
Quotes from Regina Brett No matter how you feel, get up, dress up, and show up.
I only wear black and noir.
The Black man is an unstoppable force.
Black is my strength.
Back in black
There is no color to black. It's a lifestyle.
The black dress lasts forever!
All black everything
Having black clothing makes me feel comfortable.
How do you start a Style on Instagram?
Use a good username.
Increase Followers
Meet Up With Your Followers and Other Instagram Users.
Create a business email.
Instagram Feed Theme
Prioritize Your Content Quality.
Post regularly
Use Hashtags
What mean OOTD?
Otd refers to what someone is wearing on a particular day on the internet, usually in the context of fashion blogging. A particularly fashionable outfit or a photoshoot associated with taking a well-known photo for a social network can also be described.
She may have it in her.
Try to be yourself. There is no one better.".
To come, I must believe that the best will come.".
"Her walk is like a rainy walk and she acts like summer.".
"Sunday Funday"
Don't let anyone treat you like you're ordinary.".
You are more of yourself, and less of them.
When you're laughing, life is better.
Follow me if you want to be second.
A personality you can't handle.
No explanation needed
Thank you for treating me well, and I'll double it.
My life
I did not succeed, so they said I couldn't.
My courage to fly allows me to reach the highest heights.
An avid follower of success.