Dressing up is a big part of who we are. It's how we express our personality. So whenever you feel like it, put on your best outfit, strike a pose, and snap a photo! Share it with your friends with some of the most creative fashion captions for pictures.
Fashion is and always will be a popular trend on social media. This article has listed a ton of caption ideas you can choose from for your fashion posts. Each of these captions can help you take your pictures to the next level.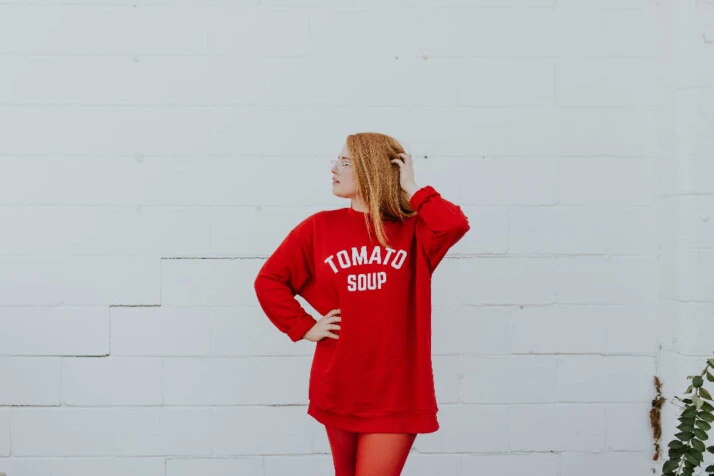 What Makes a Good Caption?
Good captions can make all the difference between a boring post and an interesting one. When choosing your caption make sure it checks all these boxes:
It's concise and relevant
Catchy and Interesting
Reflects your personality
60 Creative Fashion Captions for Pictures
Sassy Captions
Life's too short to wear boring clothes.
Forget the rules. If you like it, wear it.
Your fashion style can change your attitude.
Good clothes really help during bad days.
Dressed and ready to eliminate competition.
Work now, shop later!
I was born with a superior fashion sense.
Always dressed to kill.
I strongly believe that with the right footwear, one can rule the world.
Elegance is the only kind of beauty that will never fade.
The truly fashionable are beyond fashion.
Are you saying that being fashionable is a crime? Then I plead guilty on all accounts!
I don't do fashion. I am fashion.
Fashion is the best armor to survive everyday life.
I'm just trying to transform the world, one outfit at a time.
Trendy is the last stage before tacky.
Bad vibes don't go with my outfit.
My favorite outfit is confidence.
Conformity is the only real fashion crime.
Give me a color that's darker, and I'll stop wearing black.
For Your Outfit of the Day
Dressing well is also a form of good manners.
Style isn't just about what you wear; it's about how you live.
Let your style speak for itself.
When in doubt, wear red.
You can never be over-dressed or under-dressed with a Little Black Dress.
Keep in mind the power of a decent outfit.
Bold accessories are my kind of armor.
Playing dress-up begins when you're a kid and never truly ends.
Everything is possible if you're wearing a cute outfit.
Breaking news: I still remember how to get dressed.
You don't need expensive clothes to look cute.
Life is far from perfect, but your outfits can be.
It's not about the brand of the clothes; it's about style.
I don't design clothes; I design dreams.
My outfit is my lifeline.
Fashion reflects who you are.
Never underestimate the force of a good outfit.
My clothes are like my second skin.
It's hard to stay blue when your outfit is red-hot.
Sweats are my personal brand now.
For a Selfie
When a girl smiles, her dress smiles as well.
A girl should strive to be two things: classy and fabulous.
Just do it with style.
Your style is primarily a matter of instinct.
A woman with good shoes is never ugly.
Fashions fade. Style is eternal.
Beauty is an attitude.
Life is short. Look good every day.
The main difference between style and fashion is quality.
The most beautiful thing you can wear is confidence.
Once you choose to be yourself, your inner beauty will begin to manifest.
Fashion is about comfort and feeling good.
Sometimes, I think the fashion industry is just not ready for my body.
Boldness is my fashion statement.
The joy of dressing is an art.
I have a sense of style. Therefore, I have a sense of self.
I'm nicer when I like my outfit.
Happy and easygoing girls are the prettiest.
Elegant, dashing, and daring.
Don't change yourself to fit the fashion; change the fashion to fit you.
To Wrap Up
Who says clothes are just clothes? Fashion is a visual expression of yourself. It can mirror your mood, reflect who you are, and define who you wish to become. So use only the best fashion captions for pictures that can help you express all that.
Explore All
Image Caption Generator Articles