Add some flavor to your Instagram posts with these mouthwatering captions and quotes about food. If you're anything like us, you've probably noticed that a great food or drink shot begs to be shared on Instagram.
A mouthwatering food caption completes your Instagram post, and, as a self-proclaimed foodie, you know nothing goes better with an epic food photo. Whether you're posting a picture of your most recent culinary creation or a picture of the lovely cocktail you ordered with dinner doesn't matter.
You must complete your food picture with the ideal or humorous food caption. This extensive list of food Instagram caption ideas will prepare you to go out and find some tasty meals so you can start snapping.
It includes the funniest captions about all different types of foods and the best food puns on the internet. So prepare your taste buds and explore this collection of the best food captions for Instagram.
These food captions will give all of your food-related pictures the perfect amount of spice (some pun intended!).
Why Are Instagram Captions Important?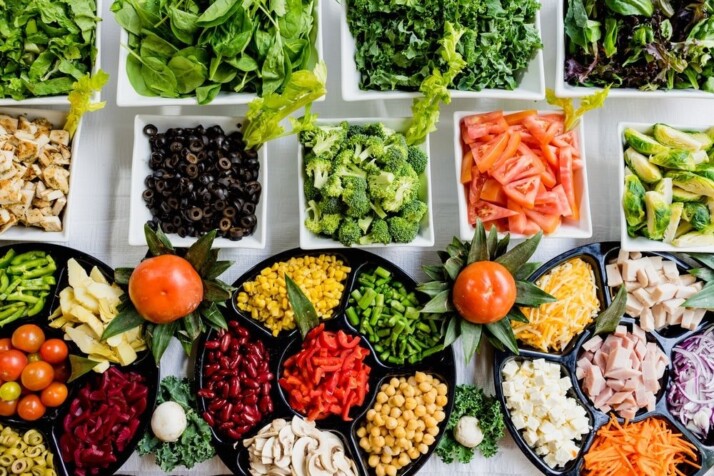 They say a picture can sometimes speak a thousand words. However, that may not be enough to captivate your audience and keep them interested in your content.
You have the chance to express your personality through captions, including your voice and brand. Your posts should tell a story; since more than 2,200 characters are available, your caption should be considered valuable real estate.
The first time a customer interacts with your brand might be through a caption. Since you only get one chance to make an excellent first impression, let them know a little about you or your business.
Instagram captions make your posts stand out, assist you in telling stories, and engage your followers. Create a food caption that will drive viewers to learn more about your content as you post on Instagram. Direct interaction with your target market improves your social media presence and enables customers to connect emotionally with your brand, which fosters brand loyalty.
A thoughtfully crafted caption will keep people reading your post and make your product or brand stand out from the competition. Spend time educating your brand about your brand. Make your audience curious about your brand by making them understand the purpose. Connection is the same as awareness and engagement.
Tastiest Food Captions for Instagram!
A good life is eating good food every day.
Wanna know the recipe for happiness? Pizza and wine, and the right person to share them with!
Pizza + Beer + TV + Game Night — Favorite Thing In the Entire World!
If you eat pizza with a fork, you are dead to me!
Dear people who say they don't like chocolate — please stop fishing for attention. We all know you are lying!
Who said good food doesn't have to be healthy? Check out my healthy recipes for good food on my page!
What's a balanced diet, you ask? Pizza, wine, friends, and family. At least four times a week.
The human stomach has two compartments: one for dessert and the other for everything else!
I love the way this chef cooks! Come to this restaurant for lunch, breakfast, dinner, anything, to be honest!
Getting into air frying was the best thing I did; look at my page for other incredible things I cooked!
There is always more room for ice cream.
What's better than ice cream and cake? An ice cream cake!
Cooking is my medicine. Nothing makes me feel happier than cooking for my friends and family!
What's the way for my heart? Seasoned heart, of course? Keep reading for the recipe below.
Happiness is the best medicine. What brings happiness? Pizza, pasta, and dessert.
Love – Taste – Eat — What more guidance do you need in life?
My husband won my heart when he said: I love how you eat!
My hobbies: Eating food. Yes, that's it.
You haven't lived until you have eaten this cheeseburger!
Who said healthy food couldn't be delicious too? Check out this for spaghetti with vegetables.
Enjoy your youth when you don't have to think about calories as you live. You are going to miss it!
More Food Captions for Instagram
If it's junk food, why does it feel so good and satisfying?
Breakfast is a must in having a healthy and balanced diet.
Thinking of breakfast dessert right now.
I don't eat food to put it on my Instagram. I use Instagram to eat even more food!
This right here is my best comfort food.
Love is finding people who have the same taste as you!
Eat good food to live good.
It's Donut Day! — We can take a break every once in a while. We don't need to work out every day!
What's your favorite cuisine, and why is it Italian food?
There's nothing more romantic than Italian cuisine for the night.
Eating is love. Eating is life.
Sorry vegetarians, but this lamb tastes better than sex.
Cook a great pizza at home today.
Full stomach with good meals — happy people!
I want to eat good food and put it on Instagram!
Good food is the best medicine for everything.
Check out this potato salad we made.
People love to come together for delicious food.
Romeo and Juliet isn't the most extraordinary love story. No, people's love for good food is the best love story!
Do you think it's a coincidence that good and food rhyme?
Eat food because you love it, not because it looks good when you share it on Instagram!
A balanced diet includes; good food, breakfast, lunch and dinner, friends, family, and some wine.
I love to eat food.
Life is like a box of chocolates. It all tastes good when you know how to enjoy it.
Forget the gym. When you eat food that is good for you, you'll be fit anyway!
People feel good when they eat what they want.
I need chocolate to live.
Final Thoughts
We hope you liked our delicious food captions for Instagram. You can use any of these freely. If you find a perfect caption for your photo of spaghetti, don't hesitate to copy that.
Find the best food caption that will get the most engagement with the people for your posts. In any case, thanks for reading our post on Instagram food captions. If you like it, share it with your friends too!
Explore All
Image Caption Generator Articles