When you think summer, you think fabulous beaches, cocktails, and the soothing summer breeze. And don't forget, a LOT of Instagram-worthy scenery. By this time, your phone memory might already be full of some gorgeous photos from your vacation. If you're still on the fence with posting because you're at a loss of words for your caption, don't worry. We've got some good captions for vacation pictures in this article just for you!
These captions are sure to draw in likes and comments from your followers. We'll also talk about some quick things you can do to transform your captions from ordinary to something exceptional.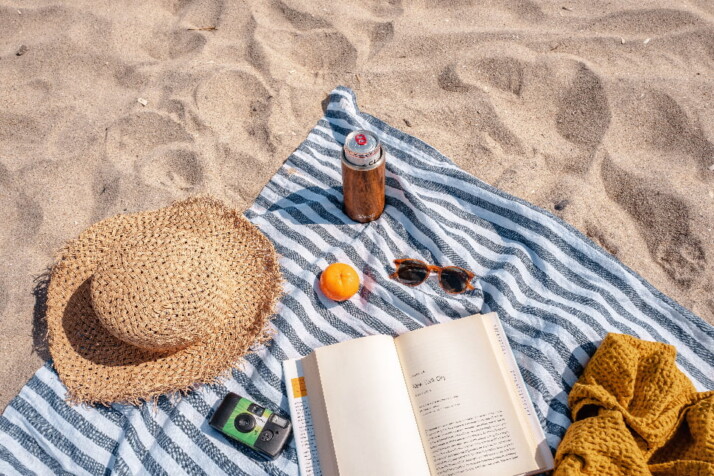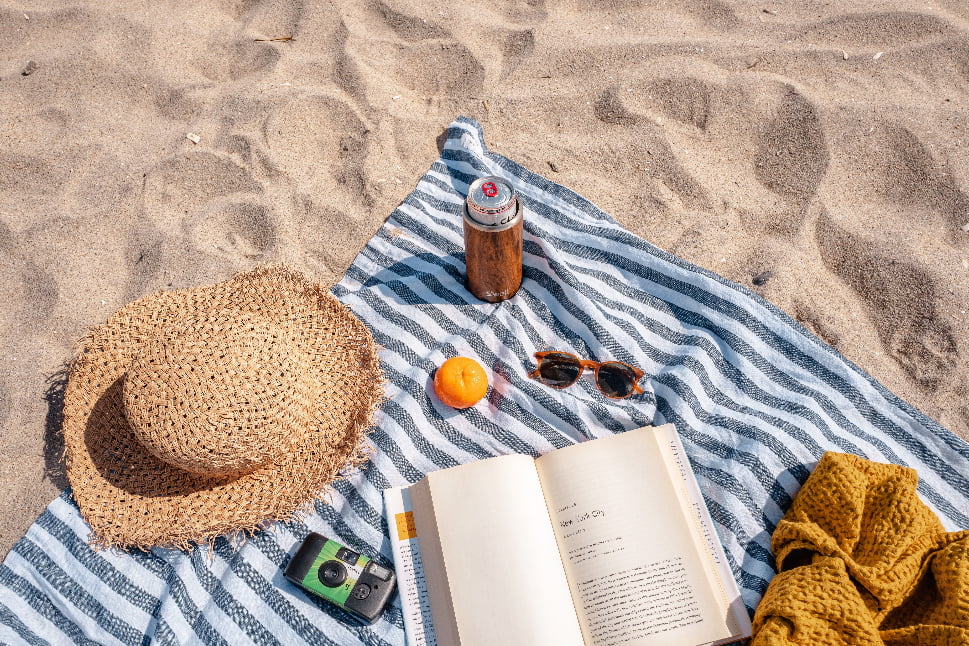 Why Are Good Captions for Vacation Pictures Important?
The right captions can bring your posts to life, and that's why people love them! It's an important element to help the reader understand the context of your post.
Captions have also been proven to increase post engagements. This is especially true for social media platforms like Instagram and Facebook. Not only do captions over-deliver when it comes to engagement, but they also help create a story and a lasting memory with your photo.
5 Quick Tips for Making a Good Caption
Remember these five quick tips when you're making a caption. These are sure to help you impress your followers with your creativity, wit, and sharp captions.
Try to keep it concise and relevant
Be conversational
Tell a story or ask a question
Add a call to action
Finally, you could get creative with emojis and hashtags. Now you're wondering:
How Long Should a Caption Be?
Captions on Instagram have a maximum length of 2,200 characters. But you won't even need to use up all of these characters. The ideal length of Instagram captions is less than 125 characters. This is the optimal length to ensure you keep your reader's attention.
90 Best Instagram Captions for a Summer Escape
For Vacations
Best vacation EVER!
Keep doing what makes you happy.
It's rude to keep vacation waiting!
Summer state of mind
Don't stress, just relax.
Extending my vacation until further notice
Offline mode.
Oh darling, let's be adventurers!
Mermaids for the day.
Just landed in paradise!
Eat. Sleep. Beach. Repeat.
Good morning, sunshine!
Salt water heals all wounds.
High tide or low tide, I'll be here by your side.
Going to the beach is always a good idea.
Summer loving, it happened so fast!
Some of the best ideas always come to you when you're on vacation
Laughter is an instant vacation.
Life is better in flip-flops.
I'm always in a great mood whenever I'm on vacation
Remembering this moment forever
This view will stay on my mind rent-free
Life was meant for great vacations and fun friends.
Enjoy summer the right way.
Looking cute for the summer.
Beach Puns
Beach bum.
Getting my daily dose of Vitamin Sea.
Beach, please!
Just hanging with my gull friends.
A midsummer ice cream.
Hope you have a (beach) ball!
Feel free to call me on my shell phone.
Keeping it reel.
Where there's a will, there's a wave.
I don't want to be tied down.
Giving in to pier pressure.
Long time, no sea.
Anything is a popsicle!
Summer is going swimmingly.
Happiest in flip-flops.
Life's wave, catch it.
Feeling like a beach.
Stay salty.
I can "sea" clearly now.
I have a resting beach face.
Happy as a clam.
Sun of a beach.
You, me, and the sea.
Short and Catchy
Adventure awaits!
Out of office.
Beach hair, I don't care.
Eating my way through vacation.
Suns out, buns out.
Another day in paradise.
My feet are super tired, but I am super happy.
Catch planes, not feelings.
Ahoy!
Vacation calories don't count.
Vacation vibes.
Catch flights, not feelings.
Vacation fever
I got 99 problems, but a vacation isn't one.
Summer loving had me a blast!
This heat's a beach!
Vacation mode is ON.
Chilling like a villain
Could stay here forever
Unplugged
Celebrate good times.
Sweet escape
This is the life
What vacation dreams are made of
Summer sunsets
Palm trees and the summer breeze
Hot girl summer
About Traveling
Travel as far as you can until you find yourself.
Keep calm and keep traveling
I like to see traveling as an investment in myself
The world is so big. Travel whenever you can.
I travel with no regrets and live without excuses.
There's nothing like the joy of traveling
Traveling is the healthiest addiction
Got the travel bug. I want to travel all the time.
So many places to go to!
Where should we go next?
Happiness is going to new and breathtaking places
You get to learn so much when you travel
There's nothing like looking outside your plane window to your next destination
Nothing like blue skies and sunshine
On the road to my next destination.
To Wrap Up
Your post is never complete without a caption. Whether it is a picture of the ocean or a sunset, a meaningful caption can take your photo from ordinary to interesting. Try using these good captions for vacation pictures for your next post. Or, if you're feeling inspired, try making your own caption!
Explore All
Image Caption Generator Articles