Every post needs a caption that will help bring in the likes and comments it deserves. So if you need a good selfie caption for your Instagram-worthy photos, look no further.
We've listed a lot of captions here, from motivational to fun ones. You're bound to find something that will fit perfectly with your photo!
Aside from a long list of caption ideas, this article will also talk briefly about the importance of captions. Why do you need it? What benefits can you get from it? We'll answer all that and more, so keep on reading!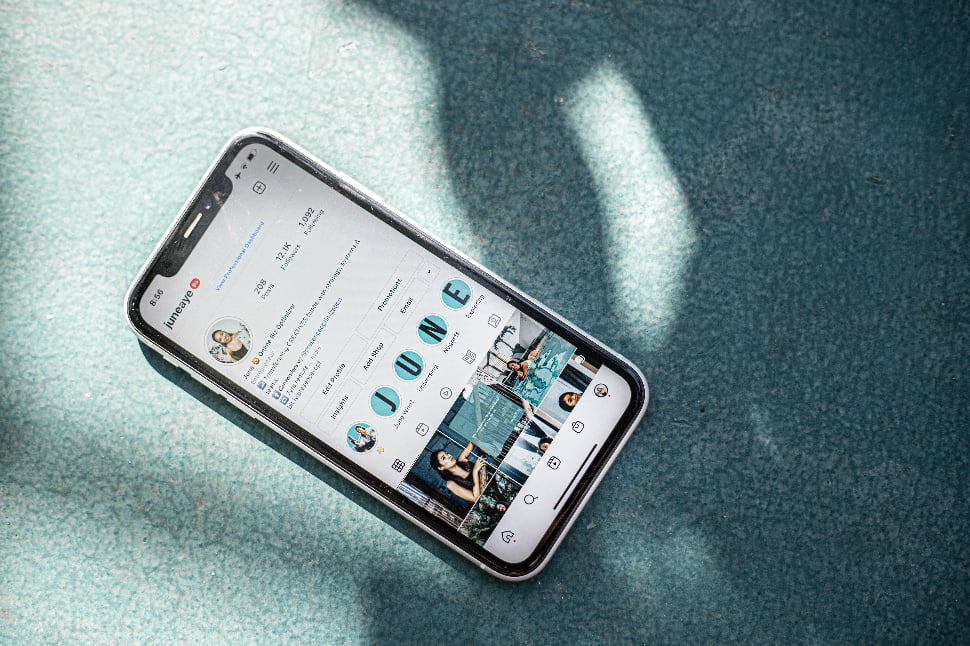 What is a Caption?
You may already be familiar with captions because you've used them several times. But it's still good to know the exact meaning of this word. The dictionary defines captions as something that is "intended to provide information or clarification with regard to a graphic image, ASCII art, or picture." 
Put simply, captions are phrases or sentences that accompany the pictures you post on Instagram. They are often words that describe what the picture is about. 
Why You Need a Good Caption
Captions are a great way to give more context and meaning to your pictures. They are also effective tools in attracting more likes and followers.
There are a variety of captions that you can use, depending on how you want to present your picture. But one thing's for sure, if you want to make a successful post, you NEED a good selfie caption.
100 + Good Selfie Caption Examples
For Outfit of The Day
Looking pretty in pink
Too glam to give a damn.
My fave part of this outfit is my invisible crown.
Dresses make me feel like a princess
Keeping my standards as high as my heels
Dressing as if every day is a party
#Fashion
Standing out with my bling
Life imitates art.
Life isn't perfect, but your outfit of the day can be.
My outfit is making me feel like a star.
Caring doesn't really go with my outfit.
Leaving the house looking like I'm going to the MET.
Leveling up my style
Motivational
Live, don't just exist.
Remind yourself to love life.
Always choose to look at the bright side of life.
Learn to rest, not to quit, when you're tired
Have more than you show and speak less than you know.
Be a little more you and a lot less them.
Different doesn't mean wrong.
People will stare. Make it worth their while.
Don't compare me to others.
Life is too short for bad vibes.
Beauty is power. And your smile is your sword.
Don't look back. You're not going that way.
Don't let anyone dim your sparkle simply because it bothers them.
I don't like to follow. I like being followed.
Don't just dream it. Work for it.
I know I'll change the world someday
Watch me make my dreams come true
I will always choose to be kind.
Short Captions
Keep the Smile On!
Skincare is self-care
I'm a dreamer and a fighter.
I'm just beautiful me.
Feeling it
Always wearing a smile
#Selfie
Crazy hair, don't care.
Felt cute.
Better Version of Me
Class, sass, and a little trash
Rosé all day
It's sexy time
Oh, hey there
Cute but psycho
Wanderlust and city dust
Outfit check!
Don't try me
Little miss pretty eyes
Golden like the sun
Sunday Selfie
Out here living
Sassy and Classy
Just me
Fun Captions
Being happy never goes out of style.
Fear is stupid. So are regrets.
Create your own sunshine.
Be happy. It will drive your haters crazy!
Warning: Too cute for you
A smile never goes out of style.
Smile often, and you'll live a happier life
Become your own reason for happiness
Believe you can do it, and you are halfway there.
I bring sunshine everywhere I go.
Never underestimate what a smile can do.
My mood usually depends on how good my hair looks.
Good times and tan lines.
Smile big, laugh often.
Catch flights, not feelings.
It is always selfie-time somewhere!
I did NOT wake up like this.
Life is better when you're laughing.
SMILE because it makes you beautiful.
I'm no beauty queen; I'm just beautiful me.
Keep smiling even when life is hard
Smiles are lights in the windows of our soul.
Shopping is my therapy.
Savage Captions
It's not an attitude. It's who I am.
60% Savage, 40% Sweetheart
I'm kind, but I'm not weak
Despite being a hot girl, I never lose my cool.
Is my sparkle burning your eyes?
Like the alphabet, I come before U.
Why would I chase you when I'm the catch?
Mind your own business.
Cute Selfie Captions
Let life surprise you
Wait, let me take a selfie
Smile, you're beautiful
Be happy; it drives people crazy.
I don't just dream of it. Prepare for it.
Love big diamonds, and I cannot lie
Keeping my cool
Hey soul sister
Broken but still beautiful
Getting better every year
Born to conquer the world
Feeling good today
A new day, a new selfie
Cuter than ever.
Life is short, don't hold on to bad vibes
Please don't fall for me
Running on coffee and confidence
Cool for the summer
To Wrap Up
Every post needs a caption. A good selfie caption should give a brief and interesting description of your photo. With the right caption, you can turn a good photo into an amazing photo. And this will ultimately boost your likes and engagements.
Frequently asked questions
The beauty of everything is apparent, but not everyone sees it.
The beauty that remains is not my favorite sight.
Beauty is often viewed as goodness, which is quite a delusion.
It is not that a woman's beauty is measured in facial features, but rather that that her soul symbolizes her true beauty.
Dream big
Bucket list
Coming soon
But first, coffee
Don't give up your daydream.
Girls want to have fun.
All the things
Days like these
What are good short quotes?
Those looking to make it impossible are incapable.
If nothing goes right, go left.
You can do it anytime. Click to tweet.
Keep your plans out of the public's reach.
Stay foolish so you can't stay sane.
Try Again
You don't need pressure or diamonds.
If we stick to a plan long enough, we can do anything we want to.
There is no sugar coating on the truth, I am not Willy Wonka.
Bring your friends and family out there.
Do whatever is good for your soul.
She was jealous that there was sparkle in her eyes.
Reduce stress and enjoy life.
The maintenance I do is low effort.
Chin up, buttercup!
Life can only be lived by smiling one step at a time if everyone is happy.
You are halfway there, if you believe you can.
There is no substitute for a smile.
Make your happiness your own.
I am bringing the sun wherever I go.
This future is bright.
This is the day we live in.
Let's live a good life.
Escape the ordinary
50% savage, 50% sweetheart
Coffee helps with life.
Simple yet classy
There is still much to accomplish.
What are 5 popular slogans?
Samsung: "Do what you can't.".
Nike: "Just do it.".
MasterCard: "There are a few things money cannot buy.".
Who is a tagline?
"A diamond is forever." said De Beers.
An ideal place on the planet.
Old Spice: "The original".
What makes a slogan different?
Beside being a beauty queen, I am a beautiful person.
Your beauty is not mine.
She is behind every successful woman.
Love is one of the greatest middle fingers of all time.
The person who is confident is beautiful.
Know your worth
Success never ends in failure, always the lessons of experience.
Smile for your own good.
What are 5 positive quotes?
There are all those twists and turns in life.
"Time flees," says the bad news.
Taking on a dream is crucial when it comes to finding it.
"Nothing is impossible
Make sure to keep your face focused on the sun; shadows will fall behind you.
The ones willing to try will find nothing impossible.
I am ahead of you like the alphabet.
How do you feel about my sparkle?
But not GPS, I have my turn.
When I'm in the catch, why chase you?
I still see no competition through my 20/20 vision.
I am a hot girl, but I never lose my cool.
Your business is not mine.
I sit up when I enter.
Nice lighting for the day.
"But first, selfies"
I am in love with you and sunshine.
Just to keep you updated, I am still quite cute.".
Take a selfie, the queen of selfies.
Bowed, but feeling beautiful.
"Please text me. Thanks.".
"Hanging out online"
What are some cool quotes?
I want a big comeback, and I'm eager to do so.
Keep a cool head and a low profile.
I am able to accept it.
I'm a mirror
I'd rather not be cool than dead.
Let your soul stand up to a million universes and speak coolly.
Keep your mind and spirit still and cool.
What can I Caption my selfie?
"Morning gram"
At the beach, mentally.
"Oh hey there"
"Sunday funday"
"You do you"
You can see the world from me.
"I'll do me"
"Let it be"