We all like to immortalize our favorite moments and memories on Instagram. Whether it's Thanksgiving or any other festivities, express your gratitude and sentiment with grateful captions for Instagram.
When surrounded by all the goodness in life, be it a family dinner, or a photo shoot with besties, capture the memories. Share the pictures with amazing captions on Instagram to show how grateful you are for the people in your life.
Why Are Grateful Instagram Captions Important?
When you post your journey, you are helping another person on the same journey. And when you're on social media, your pen is even mightier than your sword. Instagram is a visual medium, just like words. Sometimes a picture speaks a thousand words.
Pictures with grateful Instagram captionsbring positivity to online interactions. They also form a great way to showcase your gratitude for the positive things in your life, such as great food, family, or friends.
It's a simple way to achieve an end result that leaves you feeling fulfilled.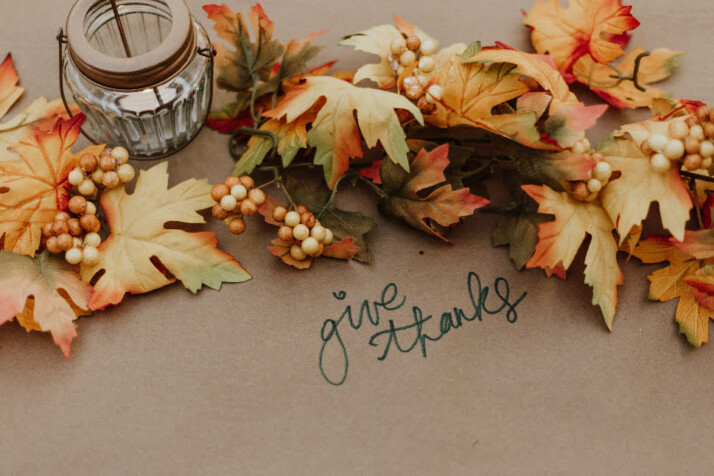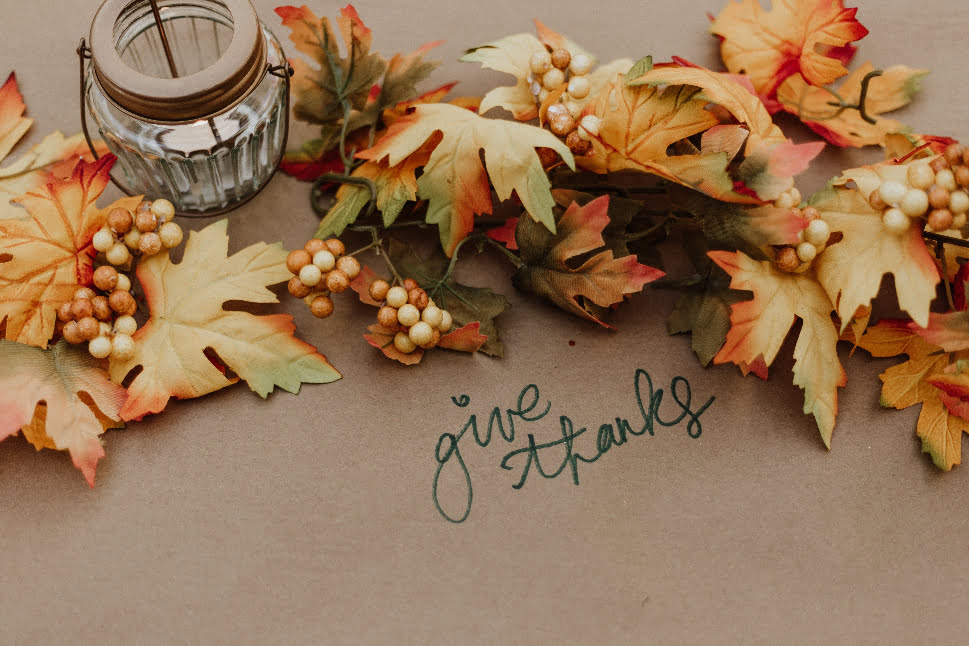 The Best Grateful Captions for Instagram
Instagram can be a great outlet for positivity, so it is essential to share positive images in your feed and demonstrate gratitude. The best Thanksgiving captions on Instagram show appreciation for a special moment, celebrating something, or being grateful for a little something. Here are some of the best grateful captions for Instagram photos.
The Best Gratitude Captions for Instagram
We may not have it all together, but together, we have it all
My heart is as full as my plate
Let our lives be full of both thanks and giving
There's always something to be thankful for.
A thankful heart is a happy heart
Grateful for everyone and everything in my life today
Gratitude changes everything
Thankful today and every day.
Cute Thanksgiving Instagram Captions
Keep your eyes on the pies
Pumpkin spice and everything nice
Happiness is homemade.
Give thanks for a little, and you will get a lot
Bake the world a better place
Giving thanks is as easy as pumpkin pie.
A grateful heart is a magnet for miracles.
Blessed beyond belief.
Thankful Instagram Captions About Food
You can't live a full life on an empty stomach
This wine pairs well with a crazy family
Talk turkey to me
I'm just here for the pie.
Current status: stuffed like a turkey.
Anything can be fixed with more stuffing.
Raise your gobble-let for a toast!
Thankful, blessed, and mashed potato obsessed
Thanksgiving Instagram Captions About Family
Family is where happiness begins, and love never ends.
Family (n.): Life's greatest blessing
Family is the best team you could ever have
Family is the gift that lasts forever
Thanksgiving: A time to count blessings, not carbs.
The best time is always found when family and friends gather 'round
Be kind, be thoughtful, be genuine, but most of all, be thankful.
Food always tastes better when you eat it with family.
Funny Thanksgiving Captions for Instagram
I thought I was done until I saw the pie.
Give me gravy one more time.
Gobble 'til you wobble.
I came in like a butterball.
And they lived apple-y ever after.
You miss 100% of the leftovers you don't eat.
Sorry, I'm too full to think of a better caption.
Pumpkin kisses and harvest wishes.
Conclusion
Instagram's captions are so much more than a caption for a photo. It can be easy to be negative on social media and focus on the not-so-great aspects of your life. But expressing gratitude can be a great way to counteract that and spread positivity in your social media feeds.
Keep it short and sweet, and include an uplifting or funny caption to make it more enjoyable or even take it up a notch.
Explore All
Image Caption Generator Articles