The craze around fitness is undeniably growing. A lot of people are now trying to get in shape by working out at the gym. And if you're one of these people, it might be fun to share your journey to fitness with your followers. When you share photos from your gym day, make sure to use some cool gym captions for Instagram.
By posting workout content on social media, you can help inspire other people to choose a more healthy lifestyle. You might even encourage them to start going to the gym too!
To broaden the reach of your posts, check out the long list of captions we've listed in this article. These will help keep your followers engaged and give them some fitness motivation.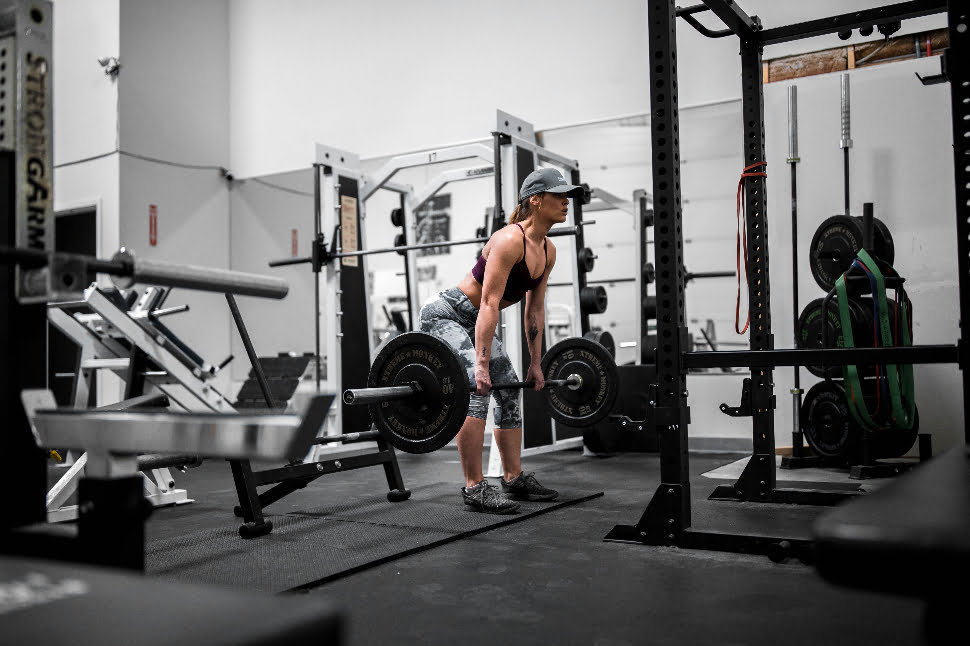 Working Out Is More Than Just Being Cool
Going to the gym is about making the conscious decision to take care of your health and well-being. Whether you go for the cardio, the sprinting, or the weights, the rewards are endless.
Working out is also a great way to help you stay emotionally balanced and stress-free, which is an absolutely incredible feeling. As long as you keep up your motivation and willpower, you can easily get into the best shape of your life!
Why Your Post Needs a Caption
Captions are more than just phrases or sentences at the bottom of your post. They are an important way to make your posts stand out. Here are some other reasons why you need gym captions for Instagram.
It gives more context to your posts
Can help motivate your followers and build a sense of community
Increases engagement by starting a conversation
Finally, the best gym captions for Instagram can help boost likes.
30+ Cool and Inspiring Gym Captions for Instagram
Here are some cool and inspiring gym captions for Instagram.
Always keep your eyes on the prize.
Exercising is celebrating what your body can do. It's not a punishment for what you eat.
In two weeks, you'll feel it. In four weeks, you'll see it. And in eight weeks, you'll hear it.
On good days, work out. On bad days, work out harder.
Do it for yourself.
Seize the day at the gym!
Good things come to those who sweat.
Don't wish for a good body. Work for it!
Eyes on my abs
Excuse the sweat. But this is a photo of hard work.
Exercise is the best drug for me.
Train like a beast and look like a beauty.
I bend so I don't break.
No room for excuses, don't quit!
There is no such thing as a bad workout other than the one that didn't happen.
It's not a quick process, but quitting won't speed it up.
A gym body doesn't just happen. You've got to make it happen.
Set goals and work hard for them
Easy? No. But is it worth it? Absolutely!
The gym is life!
I didn't get out of bed this morning to be mediocre.
My future self will surely thank me for this.
Stronger than you think
Eat. Gym. Repeat
Get fit in the gym. Lose weight in the kitchen.
The body achieves what the mind believes.
Act like a lady, exercise like a boss.
Sweat is your fat crying.
Do it for the after selfie.
A year from now, you'll wish you had started today.
If you don't like starting over, stop giving up.
Sweat now. Shine later.
Your only competition is yourself.
Strive for progress, not perfection.
Hustle for that muscle.
Don't stop yourself.
Believe in yourself. You are stronger than you think.
To Wrap Up
It's time to upload those gym photos! Remember, your caption needs to be unique and relevant. Let it reflect your personality and inspire your audience to follow your lead and care for themselves. Whichever caption you choose from this article, they're sure to help your post stand out!
Frequently asked questions
What is your fitness motto?
A person's health is beauty and their fitness is their foundation. In the morning, exercise and stay fit. Go ahead, get your tomorrows fit and healthy. Find a balance between happiness and fitness.
What should I Caption my workout video?
"Glowing and growing!"
I don't sweat, I sparkle.".
Don't decrease your goal. Increase the effort!".
There will always be a work-in-progress always.
"It hurts now, but you'll have a warm-up one day.".
"Say squeeze!"
Keep your squats low and your standards high.".
It is progress regardless of how small.".
Content generated by users stimulates conversation on social media.
How to Choose Your Social Media Advertising Space.
Identify the right people, the right time, and the right place.
Be Smart, but don't bombard your social media audience with promos.
How do you comment on a gym?
Your photos are gorgeous.
The picture shows you are really healthy.
You look healthy
Today you look so strong on your shoulders.
What a beautiful body you have.
You have such muscular and big arms.
That's so hard work you do.
How can I promote my gym quotes?
Don't delay your day.
Your excuses are stronger than you think.
Make yourself great
That's what your mind says.
Fitness is the only bad thing.
The more you love yourself, the harder you will work.
Convenient Affordable
Life is a healthy one.
How do you respond to a gym compliment?
It is perfectly acceptable to say "Thanks!" when you feel this way, or "Thank you, I appreciate the compliment.". Expert Source Lynda Jean.
Smile and thank the person who complimented you as you thank them.
What should I post on Social Media gym?
Watch a short training video to show your trainer's chops.
Create #relatable posts
Use new equipment to teach your audience.
Share a recipe
Show off your "fun" side of gyms.
Comedy is a favorite.
Provide tips and address your audience's pain points.
Posts posted before and after.
What is the best motivation for gym?
'Do something today that your future self will appreciate.'.
That's why you should be stronger than your excuses.
"I will remain persistent until I succeed.".
"Push harder. Go longer.
Maintain your body
"Leave the extra mile".
Today is your day –.
Take care of yourself, Mind.
What should I post on Instagram gym?
Workout videos
Motivational fitness quotes
Free nutrition plans
There are photos from fitness-focused celebrities.
Throwback posts
A preview of client images.
My life
Always looking forward to success.
The only reason why I can soar so high is because I have courage to fly.
A personality you cannot handle.
Let me double your favor by treating you well.
Follow me if you're interested in being second.
They told me I could't, so I did.
No explanation needed
How can I enjoy gym again?
You shouldn't compare yourself with others.
Make friends or work out.
Play to your fitness personality.
Make an effort to use your strengths.
Choose one thing you like about working out (and the results don't count).
Exercise as a reward.
Put on the tunes.
Mix things up
How do I have fun quotes?
Despite your growing up years, you shouldn't stop having fun.
"Enjoy life
Life must never be satisfied for a person to cease striving.
Don't let your curiosity, your sense of adventure, stop!
Dale Carnegie: "People rarely succeed unless they have fun in what they are doing.".
What are some gym quotes?
Success usually comes from those who are too busy to be looking for it.
A lot of progress happens outside the comfort zone.
If you think lifting is dangerous, try being weak.
When a muscle grows, the last three or four reps are vital.
How do I promote my gym on Instagram?
Find influencers in your gym community, and then ask them to post about workouts and classes at your gym. Give your influencers free shirts and other logo gear to advertise your gym's name, and make sure they use your gym for the hashtags they use.
How do I get motivated?
Keep working on your goals and progress.
Attempt to set new goals.
Keep the momentum going.
Mentors – someone who is familiar with the habit you want to change is a mentor.
Make friends with positive people.
Your mental health can improve through exercise every day.