At its core, the Halloween season is less about being scary and more about being creative. It's a holiday marked by colorful costumes and clever designs. It's an opportunity to showcase our inner artists to the world. Here are some Halloween Instagram captions to go with your costumes and parties!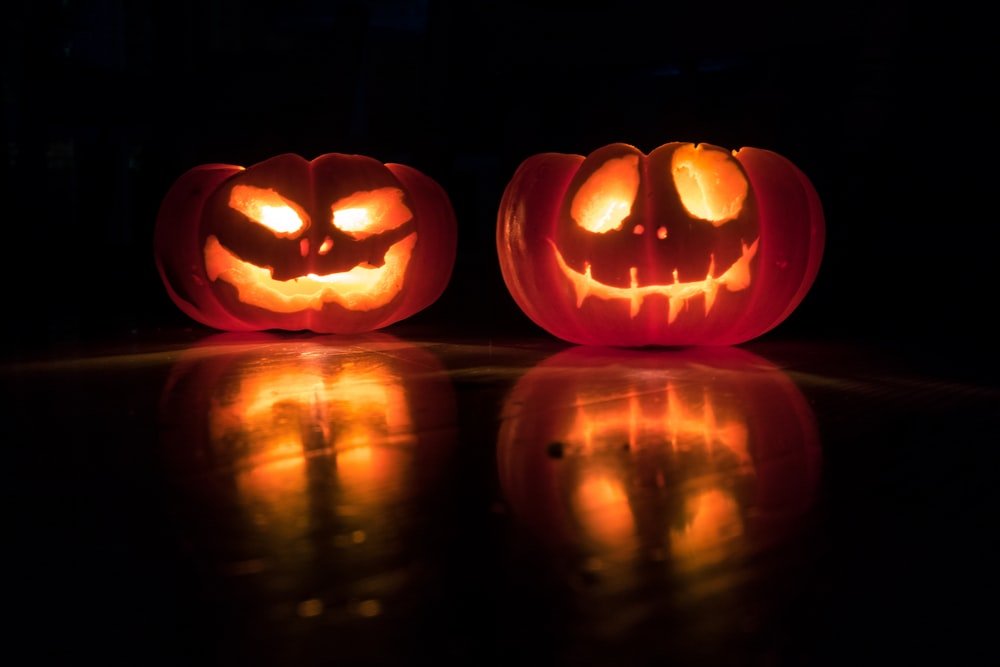 What Is the Significance of Halloween?
Halloween is a holiday based on the ancient Celtic festival of Samhain, where participants light bonfires and wear costumes to ward off ghosts. The day also marked the end of the Summer harvest and the beginning of Winter.
Pope Gregory III later designated November 1 as the day to honor all saints. All Saints' Day incorporated many of the elements of Samhain, including the wearing of costumes and the celebrations.
These elements later evolved into the modern Halloween parties we experience today. It's a day full of activities such as trick or treating, eating treats, and wearing costumes.
Halloween is an opportunity to showcase our inner creativity, and it's fun to see how we choose to express it. The festive spirit and our fascination with the occult create fun memories.
How Do Your Captions Affect Your Halloween Posts?
Image captions are short text found below an image. While most people tend to disregard them, marketers understand the power behind the 2,200-character text. 
Captions are tools that allow users to express their thoughts, feelings, and opinions related to their photos. It's a great way to share something personal with their audience. 
This makes influencers more relatable and more human. Audience members are inherently attracted to things and people that understand their experiences. 
Captions add a new layer of depth to your visual content. You can tell a short story, express what you feel about the photo, or share what you felt when the photo was taken. They also allow you to embody the spirit of the holiday you're posting about.
75 Halloween Instagram Captions
Tricks, or it didn't happen.
Trick or treat yo'self.
Ghouls rule, and boys drool.
Bone to be wild.
Here for the boos.
Creeping it real.
Who run the world? Ghouls.
Not every witch lives in Salem.
You bewitch me!
Bug and hisses to my witches!
I can be bribed with candy.
Eat, drink, and be scary!
Just a bunch of hocus-pocus.
The Cutest pumpkin on the patch.
Witchful thinking.
Bad to the bone.
With my boo crew.
Happy haunting!
Ready for a wicked good time.
Fangs for the memories.
If the broom fits, fly it.
Orange you excited about Halloween?
In the Halloween spirits!
Have a spooktacular night!
Let's get spooky.
Feeling gourd, like I should.
The haunt is on for more candy.
Don't make me come get the flying monkeys!
Have a boo-tiful night!
I'm every nightmare you've ever had and every dream come true.
You ghoul, girl!
Everything's better with a little magic.
Be afraid. Be very afraid.
It's Halloween. We're all entitled to one good scare.
Pumped for pumpkins.
Ghouls just wanna have fun.
Resting witch face.
New face, who's this?
Black cats, scary movies, and pumpkin carols.
You're already under my spell.
Fresh off Elm street.
I have the perfect body – in my freezer.
All the weirdos come out tonight.
Keep calm and scary on.
You make me batty.
Don't fall asleep.
There is no horror where there is no imagination.
Queen of screams.
#squadghouls.
Double, double toil and trouble.
Shake that BOOty.
Too cute to spook.
Too ghoul for school.
Howl about them apples?
Hot ghoul Halloween.
King of the pumpkins!
Handsome little devil.
Demons are like obedient dogs. – They come when called.
Can't wait until the full moon.
I've got friends on the other side.
Can you feel that sweet candy smell?
Here's the simple Halloween look I was going for.
Dressed to kill.
I love you, pumpkin.
The best Halloween costume award goes to.
You better work, witch.
I just wanted candy.
There are only 365 days left until next Halloween.
Hocus pocus and chill?
Isn't the moon beautiful?
Can I hitch a ride? My broomstick broke.
No tricks just treats.
I've been creepin' it real for years.
Get in, loser. We're going haunting.
I know how to drive a broom.
You look better with the mask on.
Just took a DNA test. Turns out I'm 100% witch.
Don't hold me responsible for stolen candy.
The pick of the patch.
Black cats and bad luck.
The Bottom Line
Halloween is a holiday that allows you to show your creative side, capture the attention of your audience, and make everyone around you happy. It's a time best spent with family and friends. Make sure to leave a caption with your Halloween pictures. 
Clever captions require a bit of creativity. If you're struggling to write them, don't hesitate to use some funny Halloween captions. You can also use popular movie quotes as captions. You can try movies such as the Addams Family and the Nightmare Before Christmas as sources.
Frequently asked questions
Let's keep going until you're proud.
Dreams are free, but hustles are sold separately.
Ignore those who talk behind you; they're behind you for some reason.
When you become fearless, life becomes limitless.
Simple things are kept away on a sassy day.
Begin to meet the kind of person you are.
What should I Caption my ghost pictures?
Hey, boo-tiful
I had a fantastic night!
Do you fear the dark?
Here.. it's cold.. It must be spirits in the air!
Creepin' it real!
I'm a messed-up mess.
Shake your BOOty
Then haunt it
Smiles are always powerful.
Smile when all else fails.
We're always in search of smiles!
Sunshine is good for your teeth.
You are likely to laugh often and smile big.
The power of silence and smiles is well known.
You might be the reason someone else smiles today.
Keep calm and continue smiling.
How do you make your bio on Instagram French?
Each one sees noon at its own doorstep (everyone sees it at his own doorstep).
Beauté soul (Beautiful soul).
Love at first sight (Coup de foudre).
Non ce is not un rêve, it is my reality (No, this is not a dream, it Is my reality).
Comme si, comme ça (so-so).
You belong to me (to me).
Together, sweatier weather is better.
Under the mistletoe, meet me.
A long winter's nap is on the horizon.
Christmas is coming
I'm going to revise things.
The socks that you wear for Christmas are great.
Cookies like Christmas love me more than you do.
The only one I want for Christmas is you.
What should I post on Facebook for Halloween?
Spooky vacations
Halloween costumes
Halloween treats
Group photos
Decorated with haunted houses.
Creepy local haunts
Pet Halloween costumes
What is the meaning Halloween?
Halloween, contraction of All Hallows' Eve, holiday observed on October 31, the evening before All Saints' (or All Hallowing) Day. All Saints' Day is celebrated the day before the Western Christian feast of All Saint, which begins three days before Allhallowtide.
What should I Caption a Halloween post?
This way something wicked happens.
Traits are no tricks, just treats!
I love ghosts!
Keep calm and avoid panic.
Chocolate is possible to bribe this witch.
What's up, pumpkin?
Don't be afraid, eat, drink, and eat.
Pumpkin in this patch.
How do you comment on a Halloween post?
#SquadGhouls
I'm here for you.
Creepin' it real!
Hot ghoul Halloween
Fangs for your memories.
Get in, loser. We're going haunting.
Candy stolen from me cannot be held responsible.
This haunts me
Become the best version of you.
Make today so exciting that yesterday will become jealous.
The level is now higher.
I am a better version of myself.
The days are over!
Life won't get easier. Just get stronger.
There is no way I would have finished top of the world.
I am built from every mistake I've ever made.
What are simple Captions for Instagram?
The fact that I can't make it is closer than yesterday.
This never seems possible until it is done.
Build a door if you want the chance to knock.
Life is all about the little things.
What if you don't believe you are worthy?
You should make the most of the first sentence.
Add a CTA or ask a question.
Add value
The writer is a human (not a robot).
Editing draft captions on a separate platform.
Use storytelling
Emojis are fun to use.
Consider caption length
I am always hungry for success.
Let me know if you fancy being second.
Treat me well, and I'll double the favor.
You can't handle this personality.
My parents said I couldn't, so I did.
With the courage to fly, I can reach the highest heights.
No explanation needed
My life
What do you say to someone's Halloween costume?
Besides Princess Leia, I also love her!
Your costume is so elegant!
It must have been hard to make you feel proud of your costume! You put a lot of work into it!"".
I think that's a great achievement, you create such a terrifying monster.
'I like how you decided to be a triceratops!