Smiles are contagious even in the world of social media. With a smile on your face, you are just natural to spread that love to the person next to you. Let the happiness flow with beautiful photos and happy captions for Instagram.
So the next time you see a smile on your Instagram feed, hold on to it. Share the happiness and love with someone sitting in the other part of the world. Your words might make their day!
Why Are Captions Important on Instagram?
Instagram is all about sharing and providing others with a moment of happiness. With one single photo, which you can edit as you please, you are able to bring a smile to another person's face.
Creating a happy caption can also convey a sense of humor to someone who might be feeling lost, lonely, or unhappy in their life. Captions and happy moments create a sense of celebration and help others feel more uplifted.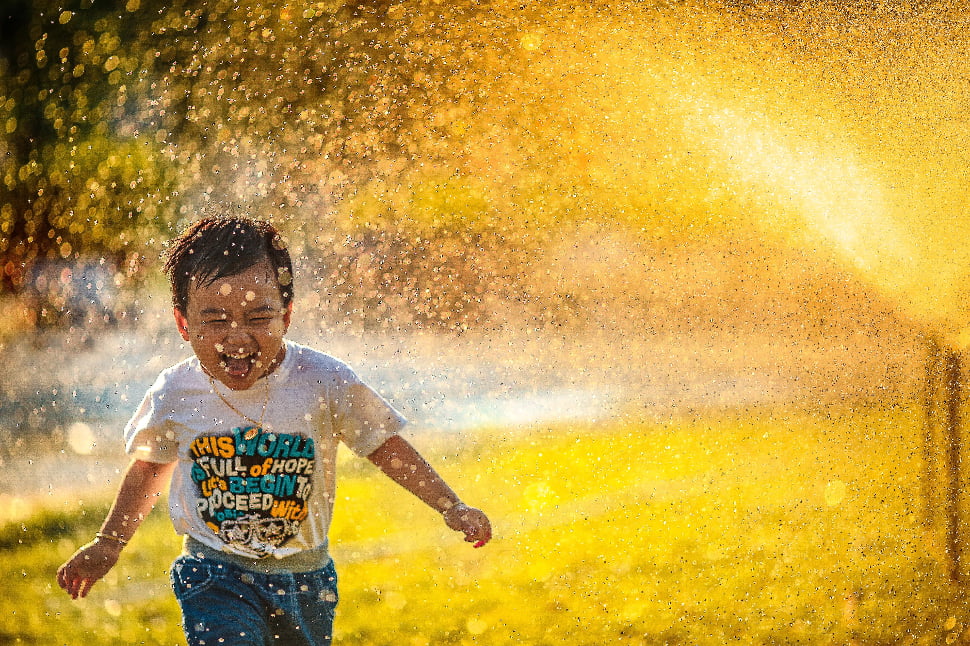 List of Happy Captions for Instagram
When you are happy, it can be easy to lose yourself. Even while your head is full of positive thoughts, it can be difficult to really translate a thought into a caption. To help with the perfect words for your photos and videos, we have this list of happy captions for Instagram.
Best Happy Captions for Instagram
A smile never goes out of style.
Miles of smiles
Be the source of your own happiness
Do more of what makes you happy
Happiness makes you glow better
Each day is a new day to be happy
Keep the smile on!
If it makes you happy, do it a thousand and one times
Think of happiness as your default state, and you'll be happier than ever
Look beyond all the imperfections, and you'll get a glimpse of happiness
Humorous and Witty Happy Captions
Am I happy? I'm not sure. But crazy? Definitely!
Being happy is the best skincare routine
Happy is the new rich
It's just Monday, not doomsday
I'll just "hehe" my way through life.
Smiling while I still have teeth.
Don't mind others. Just be happy with yourself.
Money can't buy happiness, but I'll take the money
Bubble is a happy word. You can never say it in an angry tone.
Enjoy life now! There's more than enough time to be dead thereafter.
Happy With Friends Instagram Captions
Friends that travel together stay together
Real queens fix each other's crowns
No friendship is an accident
What matters is getting the best out of the squad you have
When worse comes to worst, the squad comes first
I roam fearlessly since I have my squad always geared up
Your vibe attracts your tribe
The best memories come from bad ideas done with best friends
You simply cannot do epic things with boring people
There is nothing better than a friend unless it is a friend with chocolate
Happy Captions for Selfies
Bliss usually only comes to those who don't chase it
Cheers to the happily ever after
Finding joy in the ordinary
Happiness runs through my vein
Expect little, enjoy more
Celebrating life like it's a life-long party
Being always happy is my kind of style
Letting my smile be my autograph
The best time to be happy is always now
Soul full-charged with happiness
Wrapping Up
After reading this blog, you must be well-equipped with the knowledge to lead you to your next Instagram post. With happy captions at your fingertips, you can express love and appreciation to your followers with every new photo. Be sure to share these happy captions with your friends and family to capture the moment of joy.
Frequently asked questions
"All you need is love.".
Life will never be dull without love." –.
"Life is the honey of love." -.
A loving attitude is the only way to learn to love.
Many should love all and trust others, but none should do wrong.
– The true love story never ends.
I call it love, not madness.
I love my smile!
Sunlight will help your teeth.
Keep calm and smile.
Make fun of yourself, smile big.
Smiles are an important part of our lives.
Silence and smiles offer valuable tools.
Make others smile today by making them smile.
If all else fails, smile.
Do good and be happy quotes?
"Happiness is not a goal. it's a result of a happy life.".
Do what make u happy quotes?
Get your joy from what you do. Spend more time on things that make you smile. Live for yourself.
How do you mention love in bio?
I see something more beautiful in her smile than in the stars. – .
Let's live in my heart without rent.
You are loved as you love air when you're drowned.
I need you like a heart needs it.
As much as I love you as I am, I know tomorrow I will. –.
What are 10 good quotes?
Let fear of striking out stop you from playing the game. -.
We fall every time, but the greatest glory of modern life is rising every time we fall. – .
It's not the years in your life that count..
Life will present many challenges, but never let yourself be defeated. – .
You gave me the smile that I am wearing.
Our love story is my favorite fairytale.
It is wonderful to be together.
You can't live without me, and I won't try.
Life is better with you than you would like it to be.
My favorite hello and hardest goodbye are yours.
I'm loving peanut butter to my jelly.
How do you express love on Instagram bio?
You are so important to me.
You still make me want to see you every day.
Your presence makes me miss you.
The meaning of love does not change, people do.
Love is a universal force.
When I look into your eyes, I tend to lose thought.
All my love quotes are about you.
How do you express love in words?
I cherish you
You mean a lifetime to me.
I adore you
I am happier because of you.
You are my greatest support.
You are always in my thoughts.
I am eternally and unconditionally in love with you.
You have been the reason for all of my good in life.
Don't let anyone treat you like you are ordinary.".
Be yourself, there is no one better than you.".
"She acts as if she were summer and walks like rain.".
Perhaps she got it as a child.".
"Sunday Funday"
Good life is best when you're laughing.
Here is the best I can do.
I'm more of YOU, and less of them.".
I cannot imagine life getting easier. You just need to get stronger.
The mistakes I've ever made have built me.
This is a better version of me.
Make yourself the best version of yourself.
It just leveled me up.
The days are here again!
At the top of the world, I am.
Make today so awesome that yesterday is jealous.
What is a love quote?
"Love gives you strength, while love gives you courage." "We are most alive when we are in love." "The only thing we never get enough of is love; and the only thing that we never give enough of all is love.".
How do you enjoy life quotes?
Let it happen to you.
"Life is about living it, tasting experiences to the fullest, reaching out eagerly, without fear to discover new and richer experiences.".
"Life is either a daring adventure or nothing at all.".
"Don't exist
"Cherish your solitude
What is a good couple quote?
You must have enough courage to trust love one more time and always one more.".
What is happiness Captions for Instagram?
When I am happy, I feel good.
Happiness never goes out of style.
Don't stop dreaming!
I love a good time and a perfect friend.
It's impossible to live in dreams or love if you.
Be Wild
"We live for the purpose of happiness.".
To be a flower, you must be stone-made.