We have a sense of comfort and safety when we're at home. Home can provide stability and orientation in these uncertain and unstable times.
So, it seems natural for Instagram users to share captions and quotes about their homes, prefacing their photos with something like: "My hometown."
Home may be about the people who live in a specific geographical area. It could be the neighborhoods that we grew up in. It could also be the house we can't imagine living without or our favorite room in which we read or sleep.
If you are looking for the appropriate captions to convey what your home means to you, don't worry! We've got this under control. This article has a collection of captions and quotes that you will love!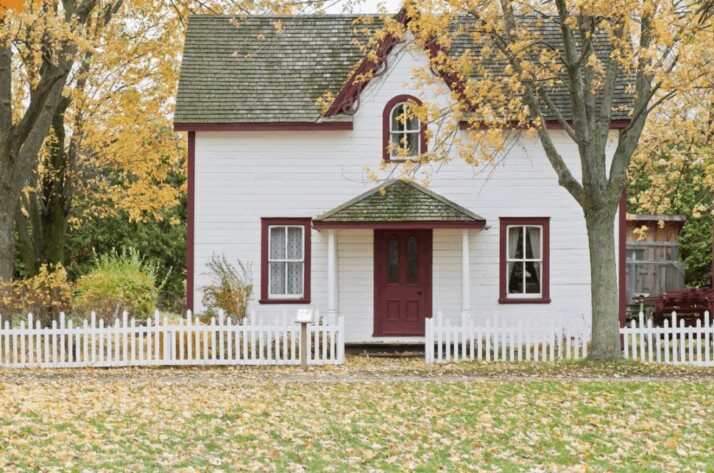 Perfect Instagram Home Captions
It does not matter what changes you're trying to make, how significant your home changes are, or even how tiny the differences are. What matters is how you feel when you're in your home.
Here are some great Instagram captions for your home photos. You can use these captions to increase your Instagram likes and followers.
Keep calm and stay at home.
Home is where the heart is.
No other comfort can be compared to the comfort you get from being home.
Where love finds love, it is the best place to be. It is home.
Your family and your home are what make you feel good about life.
There is no heaven in this world. There is just home.
Lovely Captions for Your Instagram Feed
Each person's idea of home may include various sights, sounds, smells, people, or even a particular language. These captions perfectly capture the sentimental value of a home.
I wish I could be home sooner. There is no place like home.
Staying at home is one of the best feelings in the world.
No place can be as soul-soothing as your home.
As humble as it may be, your home is your home.
Home is not a place. It's a feeling.
Home is where you become more of who you are and less of what the world thinks you are.
Home is where one finds comfort for the soul and strength for the heart.
Funny Stay at Home Captions for Instagram
Caption your "stay at home" photos with one of these hilarious phrases below.
That feeling when you are in your house for as long as you can remember.
When staying at home becomes boring, get a dog.
The sooner you get used to being at home, the easier your life will be.
When you have nowhere else to go, go home.
I love being home all the time now. I got no choice.
Staying home for redemption.
Happy Home Captions for Instagram
Home captions for Instagram are imperative. You want to ensure that your clients, family, and friends know that your home has the right ambiance.
Home is where your story begins, and home is where it ends.
When home calls, you have to come.
When things get messy outside, get back home.
Be your guest. Stay at home.
There are two types of people in the world: People who love quarantine and people who are forced to love quarantine.
Stuck At Home Captions
It's boring to be "trapped at home" all the time. The Covid-19 era was when we had to be stuck at home. These captions help communicate your feelings while "stuck at home" for any reason.
I've always wanted to be on a long holiday. I never wanted it for that long.
Patience is the only way to survive in these times. Just hold on to your sanity.
The shortest four-word horror story for working people: One more quarantine month!
Pajamas all day.
Here is your only chance to be a superhero just by staying home. Enjoy quarantine time!
Staying in and waiting for good times.
Enjoyable Stay at Home Quotes for Instagram
The home is considered a man's refuge. As people spend a lot of time in their homes, they must make their homes cozy and reassuring. Here are a few captions that drive home the point.
Good houses need work. Good homes need love.
The best feeling today is not being able to leave home.
Being at home is the ultimate luxury.
The longest road out is the shortest road home.
The best way to stay safe in these times of crisis is to stay at home.
Great Home Captions for Instagram
A home should reflect your style—a place where you are comfortable, confident, and happy. Tell your Instagram family how you feel about your home using these great home captions.
Quit looking for love all over the world. It's right there in your home.
It is at home that one begins the journey of a thousand miles.
Home is where you get the most valuable lessons of life.
Home is where you start from in the journey of life.
Happiness is staying at home.
Love begins at home.
To Wrap Up
Your home represents your life in different ways. We are sure you have found some suitable home captions for Instagram that suit your lifestyle. You can also check out the INK image caption generator for more customized captions.
Explore All
Image Caption Generator Articles