Are you looking for the perfect Insta captions about love and couples? You've come to the right place! We have a collection of wonderful Instagram captions to put beneath your photos for the right occasion.
This article has a list of captions for your Instagram photos that will leave your partner and audience in awe. From cute and romantic to touching and funny, we have just the right captions to highlight your emotions!
What Is the Significance of Instagram Love Captions?
It's not about the perfect Instagram captions but about captions that describe the love in your life. Posting creative Instagram captions about your partner or loved one is a way to express your feelings for them on social media. Your caption should be what is most important about the picture.
Moreover, Instagram captions are the perfect tool for making the photos you post stand out to followers. Insta captions are short blurbs posted with compliments to your favorite accounts. Captions can vary from one to two words and include wordy phrases or emoticons.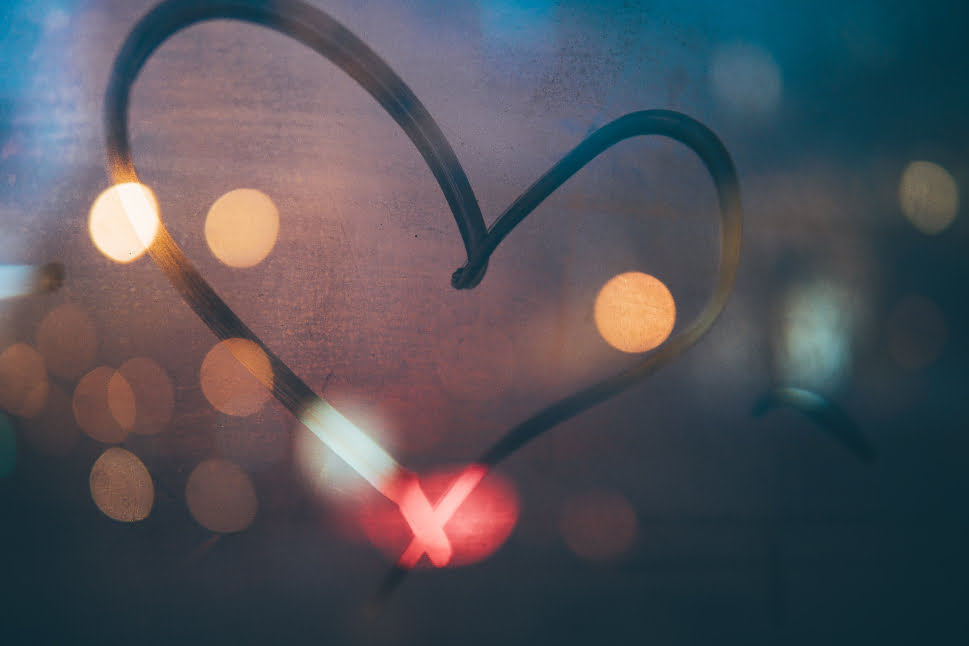 Examples of Insta Captions About Love
Translating your emotions into admirable Instagram quotes or captions can be tricky. Therefore, we've put together a list of the top Insta captions about love that you can use for romantic selfies, photos, and videos.
Best Instagram Love Captions
I need you like a heart needs a beat.
One look at you and I know that I'm home
If kisses were snowflakes, I'd send you a blizzard
My dream wouldn't be complete without you in it
There are only two times that I want to be with you—now and forever
Funny Love Captions for Instagram
I like you even when I'm hungry
Even when I want to kill you, I love you
Just a couple of weirdos in love
I love you ALMOST as much as tacos
I love you with every pizza my heart!
Cute Love Captions for Instagram
I'm wearing the smile you gave me
My favorite fairy tale is our love story
Together is a wonderful place to be
We have a forever type of love
You're my favorite hello and my hardest goodbye
Romantic Instagram Captions for Love
Our hearts speak the same language
My heart would be empty without you
I look at every day with you as a gift
Your smile is a key to unlocking my happiness
Some hearts understand each other, even in silence
Love Instagram Captions for Selfies
And suddenly, all the love songs were about you
I let you in my world, and then you became it.
True love is like a fine wine, the older, the better
My heart is and always will be yours
Nothing can replace you
Instagram Love Captions for Couples
If I could have anyone in the world, it would still be you
Anywhere with you is better than anywhere without you
I want to be with you until my last page
I didn't choose you; my heart did
The best thing to hold onto in life is each other
Conclusion
The perfect Instagram caption is simply the one that captures the essence of the moment. Do you want to tell the world how you feel about the one who got your heart aflutter? Take the time to create an Instagram caption that describes your emotional rollercoaster. This article provides a list of the best Insta captions about love to express your feelings.
Frequently asked questions
The flowers of life are the honey of love.
"Love is all you need." –.
Love will never dull your life.
I believe in a few, do not wrong anything.. to none. –.
"You call it madness, but I call it love." –.
"Love is the only way to learn to love.".
– "True love stories never end.".
"The purpose of happiness is to travel, not to travel.".
Take a break and enjoy the best.
Every moment is about the magic.".
It doesn't mean you shouldn't continue dreaming just because you're awake.".
You can find this sign if you're looking for one.
"Be yourself, there's no one better.".
I'm not going to sugar coat the truth, I'll be Willy Wonka.
Enjoy your best and don't stress.
Her eyes were even jealous of the sparkle.
Make it out there and live a little.
You are just low maintenance. I am not high maintenance.
Do whatever is good for your soul.
It was my best experience ever.
I am loving you since the year.".
"Better together"
Re-learning to love
I love you more every day.
Your smile, your eyes, and your ability to be a good dog parent are all very special to me.".
"Life isn't perfect, but we're.".
"I'm the luckiest"
What is love in a single line?
Real relationships require you to be there for someone. When we fail to put in the effort, things don't work out with someone who could have been perfect for us. In the event of someone offering you the extra effort to reciprocate it, love can be the most powerful feeling one can ever experience.".
How do I Caption my love?
Your smile makes me smile.
Life's best parts are better with you.
My favorite hello and hardest goodbye are from you.
Jelly with peanut butter.
We have a wonderful time together.
You are not something I can live without, and I would not want to try.
We have a love story that is my favorite fairytale.
As soon as it is finished, it always seems impossible.
Building a door is the best way to give knocks.
My flight to the airport is a little further ahead than yesterday.
Those little things in life are important.
Who will believe in you if you don't believe in yourself?
Know your worth
Like you, I am not beautiful.
You are beautiful when you're confident.
It is the greatest middle finger of all time about loving oneself.
No, I am not a beauty queen, I'm just a beautiful person.
Make your own reason to smile.
Each successful woman is under the leadership of her own.
We always learn from failures.
Following that, I do the things.
Just me
Beast mode
As a result, I'm pretty big on it.
Selfies keep the doctor from taking care of you every day.
Confidence level is zero.
But first, selfie
Sarcasm is my favorite language.
What is a love quote?
Love gives you strength, while love gives you courage." "We are most alive when we are in love." "The only thing we never get enough of is love; and the only thing that we never give enough of will be love.".
What are 5 positive quotes?
When you have a dream, you must grab it and never let it go.".
The bad news is that time flies.
"Nothing is impossible
Keep your face always at the sun, and shadows will fall behind you.
Those who will try can do nothing impossible.
No man knows life has its twists and turns.
What are some cute love quotes?
You are always in my thoughts.
More love for you than pepperoni pizza.
I will always have you around.
I've always wanted your attention.
Makes you laugh
Since I met you, my life has never been the same.
You ground me
"Sunday Funday"
"Life is better when you're laughing.".
Let's be more of you, and less of them.
"The best of me lies ahead.".
Perhaps she's born with it.".
"She looks like summer and walks like rain.".
You shouldn't ever be treated like you're ordinary by anyone.
Let's be ourselves, nobody is better than you.".