You can snap a ton of Instagram-worthy pics at the beach. And these gorgeous pics require nothing less than great Instagram beach captions!
If you don't know what caption to use, try the captions listed in this article. An Instagram post is never complete without a caption. In this article, we're going to talk about how important captions are and their many benefits.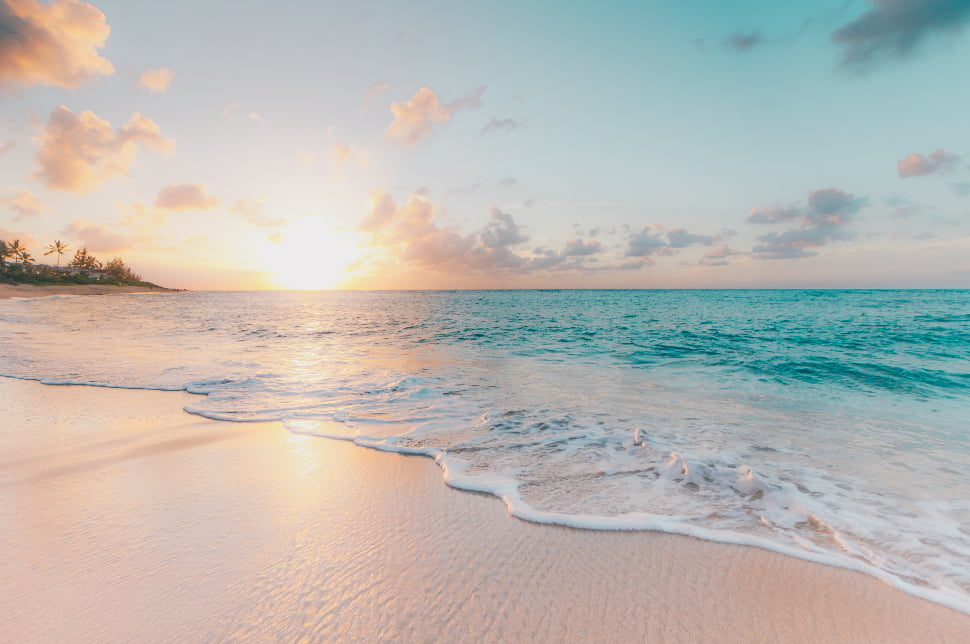 Why Are Captions so Important?
By using the right caption for your posts, you can express your style and make your Instagram more personal and special. It's a great space for you to showcase your creativity. And it's a proven way to get more likes and post engagements.
Captions also add more weight and meaning to your photos. Your photo could be as simple as a sunset, but your followers can see it differently with the right caption. It's a wonder how these few words can transform a post from something simple to something bigger, meaningful, and memorable.
How Long Should a Caption Be?
Instagram has set 2,200 characters as the maximum length a caption can be. This is more than enough to make a handful of creative captions with your photo. The ideal caption length is only less than 138 to 150 characters.
It's important to note that Instagram truncates captions to 125 characters. Users will have to expand your post to read the rest of your caption if it's more than this length.
80 Instagram Beach Captions
Best Captions About the Beach
Namaste at the beach.
Beach bum.
Hola, at your buoy
Celebrate good times.
Happy as a clam.
Sun of a beach.
I don't wanna be "tide" down.
Beach, please!
A midsummer ice cream.
Beach, don't kill my vibe.
My dear, I don't give a clam.
A mermaid for today
I'm a true ocean addict
No one likes shady beaches.
Hot dogs or legs?
It's time for some beach therapy.
Talk to the sand.
Sandy toes and happy mornings.
Beach you to it.
Having a whale of a time.
Just another day in paradise
Making waves for days
Good vibes & high tides
Extending my beach day into a beach week
Sunshine on my mind
Beach days & sun rays
Wild & free, just like the sea
Gone beaching
At ease with the sea breeze
Who knew heaven was at the beach?
Offline is a new luxury.
Good times and tan lines.
I love you like how I love the beach.
You had me at Aloha.
The beach is my happy place.
The beach is calling my name.
High tides, good vibes.
The only BS I need is Beach and Sunshine.
Make a wish upon a starfish.
Palm trees, ocean breeze.
If you need me, just call me on my shell phone.
Sun, sand, the sea, and me.
The beach is always a good idea.
Life is better in flip-flops.
Find me under the palms.
A pineapple a day keeps all the stress away.
Sandy toes, sun kissed nose.
Beach days = best days
Sunshine state of mind.
Mermaid kisses & starfish wishes.
Take time to coast.
If you're not barefoot, then you're overdressed.
No one likes a shady beach.
Nothing soothes my soul like a stroll on the beach.
It's a good day for a beach day.
Cute Captions for a Selfie
The best of me is yet to come.
Sunday Beach day
Never let anyone treat you like you're ordinary.
Be yourself; there's no one better.
She's hot like summer.
Life is better when you're laughing.
Tanned lines and sweet smiles
Maybe she's born with it
Taking sunshine wherever I go
Beach selfies are the best kind
Salt in the air. Sand in my hair.
Girls just want to have sun.
Good times & tan lines.
Resting beach face.
Beach hair, I don't care.
Simple Short Instagram Captions
Live a good story.
Escape the ordinary.
The best is yet to come.
These are days we live for.
Life happens. The beach helps.
Short sassy cute & classy.
The future is bright.
A savage and a sweetheart.
Beach adventure
Best beach day yet!
To Wrap Up
The key is to make each and every caption count without going overboard. Choose your words wisely, and you will see your likes and followers grow significantly with time. Consider using these fun Instagram beach captions to help your post stand out from the already crowded ocean of Instagram posts!
Frequently asked questions
Nature offers beauty everywhere you look.
Feel the most alive when you go there.
I'm a doctor thanks to nature.
Nature never lies
Wild calls are loud and true.
Embrace nature
It's not Wi-Fi in the forest, but I promise you will find a better connection.
I'm not Willy Wonka, I'll not sugar coat the truth.
I suggest you get out there and live a little.
Do whatever is good for your soul.
It was even envy among the stars to see her sparkle.
Take a break and enjoy your time.
You're just low effort, I'm not high maintenance.
I sea what I do.".
Feel free to take the spotlight in your selfies any day, dear ocean.
As if I had a sandbag at the bottom, the memories will last forever.".
Sea-sun-saturation made me a mermaid.
The best escape anyone can have with B.E.A.C.H.".
I'm a better version of myself.
My levels have been raised.
In the top tier of the world.
Life will not get easier. Simply improve your strength.
Make today so awesome that yesterday is jealous.
Be your best self.
I look forward to the good times!
Because of every mistake I've ever made, I am built with the same.
About the Caspian Sea The Caspical Sea is located roughly 500 kilometers east of the Black Sea, between southeastern Europe and Western Asia, east of Georgian Mountains, south of the vast Eurasian Steppe, and.
Quick and stylish
We are still waiting for the best.
The future holds many promises.
The days we live in are here.
50% savage, 50% sweetheart
Escape the ordinary
Let's live a good story.
It happens, coffee helps.
What are sea quotes?
Let the sea free you.".
"High tides. Good vibes.".
"We dream under colors borrowed from the sea.".
Water is all you have to do to exist.
First-look at love: Love at first sight.
"You, me, and the sea.".
He's wild and free, just like the sea.
You gave me that smile.
I can't live without you, and I don't want to do so.
Peanut butter added to my jelly.
Life is more fulfilling when you have a better relationship with yourself.
I love our love story.
Known for your warm welcome, you are also my hardest goodbye.
This is a great place to be.
What's a good beach quote?
Every day should feel like a day at the beach. "A day at a beach is never wasted time.". We know we are in the right place when we feel warm grains of sand on our heart.".
There is a beach calling, and I must go.
Flip-flops will evoke memories.
The anchor drop is at home.
I have to take Vitamin S every morning.
Time to relax and be tanned.
Stay calm and go to the beach.
You should paddle out when you're uncertain.
The road to the beach is the most popular path, but the most rewarding is the one that leads to the city.
Life is better when you're laughing.
"I have yet to receive the best from anybody.".
Perhaps she was born with it.".
The girl behaves like summer and walks like rain.
Don't let anyone treat you like you're ordinary.".
Never underestimate yourself, there is no better person around.".
Then be more of you and less of them.
"Sunday Funday"
First, I drink coffee, then I do the chores.
Taking a selfie every day keeps the doctor away.
But first, selfie
It does not have a filter.
You're right, I'm a big deal.
Just me
Sarcasm is my natural gift.
Beast mode
What are some Sun quotes?
Even though the Sun is His noblest image, it is not God.
The Sun shines not for a few trees or flowers, but for the whole world's joy.
The Sun of other days is here.
I love sunshine
I feel like a single person in the Sun.
Why do we love the sea quote?
We love the sea because it has a tendency to make us think things we like to think.
What should I Caption a sunny photo?
Keep your summer going. "Life is better when you are under the sun.".