An Instagram post is a great way to flex or celebrate your friends. If you don't have the words to say to express how much you love them, these Instagram captions for friends can help you out.
Remember, your caption needs to be short, sweet, and to the point. We've made a list of different types of Instagram captions for friends that can be used for any occasion. These Instagram captions are sure to make your followers smile, whether it's for a friend's graduation, birthday, or just a weekly update.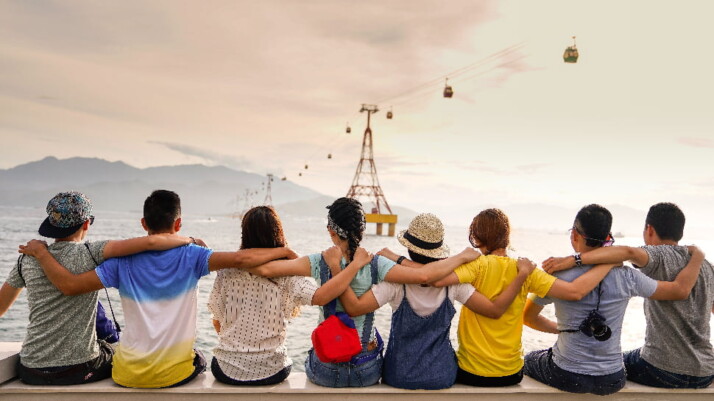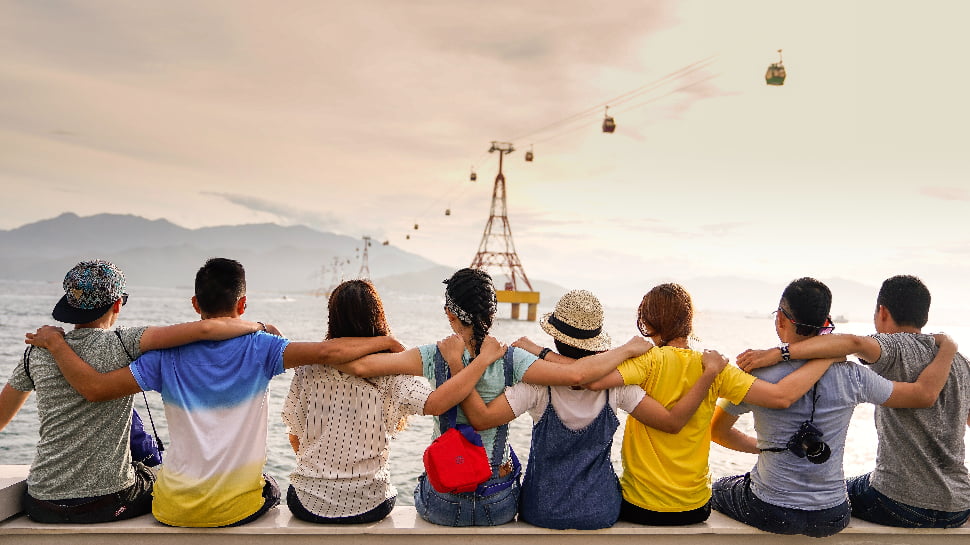 The Importance of a Good Caption
Posting on Instagram is a really easy way to connect to your friends. It's also a great way to show off holiday memories and share a laugh together.
Captions can make a post more personal and interesting for your friends to read. And with the right caption, you can make your Instagram feed really lively and engaging. A captivating Instagram caption will help engage your followers and entice more likes and comments. Consider what would make your caption interesting, and keep it light and fun.
What Makes a Good Caption?
It's Interesting and Catchy.
Good captions can have you double-tapping a post in no time. They must be creative, lighthearted, and meaningful to you. Also, try to consider your audience and what they might respond to.
Concise and Gives Context
Before you post that photo, take a few seconds to think about what words to use with the caption. What are the feelings that you are trying to convey? Make the caption relatable to others in your life who might read the post. Also, make sure to keep it short and to the point. And don't forget to mention at least one person you're posting the picture with!
Written Naturally
Your audience shouldn't feel like your caption is written by a robot! Make it sound sincere and natural by adding hints of personal insight. Using a conversational tone can help too.
Doesn't Overdo It
Do not over-stuff your caption with emojis and lots of capital letters. These can make it harder for your audience to understand and engage with your caption. Remember, when it comes to captions: Less is more!
90 Fun and Creative Instagram Captions for Friends
About Friendship
Friendships are not accidents.
Good friendships are a gift for life.
I value my friends more than anything in the world.
Creating fun memories with you is one of my favorite things to do.
Friends are like relatives that you choose for yourself.
Good friends are like bright stars that guide us.
Good times are made better, and hard times are more bearable with a best friend by your side.
Love is beautiful, but friendship is way better
Every girl needs a best friend.
Happiness means taking a selfie with your friends.
Real friends fix each other's crowns.
Friendships don't need promises. It doesn't make demands.
We were born to be friends.
Friends for life.
Your vibe attracts your tribe.
Nothing better than finding new friends.
Friends stay together through good times and awful times.
Friends make you laugh til your stomach hurts.
We live for the precious little moments.
A day that you spend with friends is a good day.
Friends are the family we choose.
Real queens stick together.
In the ice cream that is life, friends are the chocolate sprinkles.
I sometimes don't understand how you've survived without me.
No need to act socially acceptable around friends.
I think we'll be friends for life because we're both too lazy to find new friends.
Friends hear what you say. But best friends, hear out even the things you don't say.
Friends are like stars. You don't see them sometimes, but they are for sure there.
Sweet Captions
I am grateful you chose to walk with me in this crazy adventure called life.
You'll always stay in my heart, even if we're miles apart.
When I count life's blessings, I count you twice.
Couldn't have asked for a better BFF.
Thank you for being silly with me.
Flowers die, but friendship will never say goodbye.
I may have hit the BFF jackpot.
Stay close to friends who make you feel loved.
Life is better with true friends
No matter what happens, you'll always have a friend in me
Lucky to have found a fun friend like you!
You are one of my role models.
Instead of leaving with a guy, we chose to leave with our friendships.
Such a tiny human with such a big heart.
Short and Cute Captions
We're both weird.
Friendship is hard to find.
Stuck with each other
My human diary
Slaying together
My secret keeper
Friends are forever
Got your back
Main character energy.
My work wife turned real-life best friend.
In the squad, we trust.
#friendship
Do you want to be my friend?
It's always an adventure
Life happens. Friends help.
Live a good story.
Escape the ordinary.
The best is yet to come.
These are days we live for.
The future is bright.
Funny Instagram Captions
You know we're close if you see the selfies I don't like.
I'll be your partner in crime til the end. Unless we get caught!
Behind my success is my crazy supportive friends.
I'll gladly take a Nerf bullet for you.
Besides chocolate, you're my favorite.
You've seen my good and bad sides. I'm surprised you're still here!
Best friends are those that walk into your house and eat your food.
Friends are like bras. They're always close to your chest.
We can write an entire book with all our crazy stories.
Real friends judge other people together.
We'll be the two old ladies causing chaos in the nursing home.
True friends never let you do stupid things alone.
The only completely insane relationship I can tolerate.
Looking for the kind of friend who doesn't make cheesy jokes
Strangers think I'm nice. My friends know that I'm not.
Other people don't understand our weirdness.
Bad ideas shared with best friends are what make the best memories.
When all else fails, we smile!
Best Friend Captions
Good friends know all your stories. But a best friend helped you write them.
Your best friends make you laugh louder, smile brighter, and live a better life.
Sometimes your best friend is all the therapy you need.
When you forget to love yourself, your best friend will be there to love you.
Friends come and go. Best friends will always find come back.
Best friends til the very end!
Nothing could ever replace my best friend.
True friendship is not about being inseparable-it's about being separated and finding that nothing changes.
Time and good friends become more valuable as you grow older.
Best friends are sisters that you choose.
To Wrap Up
Let the world know how much you love your friends! Post a fun photo with them on Instagram and tell them how much you appreciate them with Instagram captions for friends. After all, they are one of life's greatest gifts!
Explore All
Image Caption Generator Articles