Instagram story is ideal for posting photos of what you're doing or random pictures you took with friends. When it comes to your Instagram stories, captions are a great way to tell the story behind your content without saying too much. Instagram story captions are a great way to make your Instagram stories more personal and engaging.
Captions are a great way to improve your followers and profile engagement. We've compiled some of the best captions you could use for your next Instagram story!
Why You Need An Instagram Story Caption
Captions are one of the most effective ways to boost your engagement. Including captions to your Instagram story makes it easier for your community to digest your content. They make your story more interesting, captivating, and relatable. This way, viewers will be encouraged to check your feed, engage your posts and follow you for more content.
When writing your story caption, the most important thing to keep in mind is that it should add to the overall story. It should also be creative, concise and make the viewer take action.
Instagram Story Captions
Your followers need to know that your content is worth their while. To ensure they digest your content, create captions that are easy to understand, meaningful, and inspire your followers to take action. Here are some of the best Instagram story captions.
Never a failure, always a lesson. The average is boring.
Less perfection, more authenticity. Morning gram.
I'm sorry I exist. If you fall, worry not. The floor will be there.
Life is tough, and so are you. The best is yet to come.
I woke up like this. Women drivers rev my engine.
I'll do me. The bags under my eyes are Gucci.
Short Story Captions for Instagram
Queen of selfies.
Hanging out online.
Bored, but still beautiful.
I'm now taking suggestions for afternoon snacks.
Messy bun and getting nothing done.
I'm in my sweetest mood.
Stepping into the daylight.
I'm proud of how far I've come.
Today is pretty magical.
Big things are coming.
Be the energy you want to attract.
Manifestation en route.
Grateful every day.
Here's my face, in case you forgot what I look like.
Getting my daily dose of vitamin D.
Rise and grind
How to Automatically Add Instagram Story Captions
One of Instagram's latest and exciting features is the ability to add captions to your Instagram Stories. The feature is only accessible when your Instagram Story is a video. While this option is convenient for many users, it is unavailable in some regions.
With the introduction of Instagram's captions feature, your story viewers can read or better listen to what you are saying. The feature is helpful when viewers cannot turn on their audio; it is also user-friendly for those with hearing impairment. When you enable it, Instagram automatically generates simple-to-read subtitles that capture what you or someone else says in the video.
The steps of using Instagram's new captions sticker follow the same pattern as other Instagram Stories stickers. Here are steps for adding captions to your Instagram story:
Open Instagram on your phone.
Head to Instagram Stories and either record or upload a video from your camera roll.
Select the sticker icon on the top menu.
Choose the "Captions" sticker from the options available.
Select your preferred text format.
Edit the text as you wish.
Click on "Done" in the upper-right corner.
Tap on the "Your Story" tab in the bottom-left corner to post it.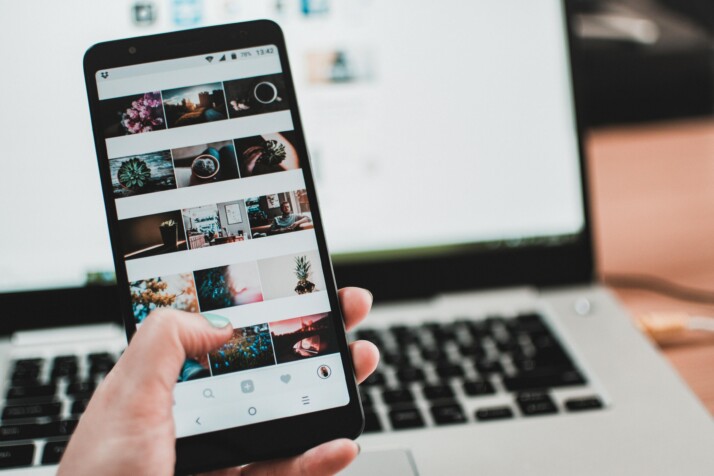 To Wrap Up
Clever captions can provide more depth, tell the story behind your content and engage your audience. Instagram story captions can generate more traffic to your page and increase engagement.
You can add captions manually or use Instagram's new captions feature to describe your content. Take advantage of the story captions in this guide and see how you'll increase traffic to your page!
Explore All
Image Caption Generator Articles