Although everyone knows and loves Instagram as a photo-first platform, in recent months, extended-form Instagram captions have started to take precedence in our feeds. Are you interested in learning how to use lengthy Instagram captions on both your Instagram posts and stories?
In this article, we are going to look at long captions for Instagram and whether you should write them as well. So, without any further ado, let's get started. If you have a brand and would like to build it further, you need to read this guide!
What Are Extended Captions?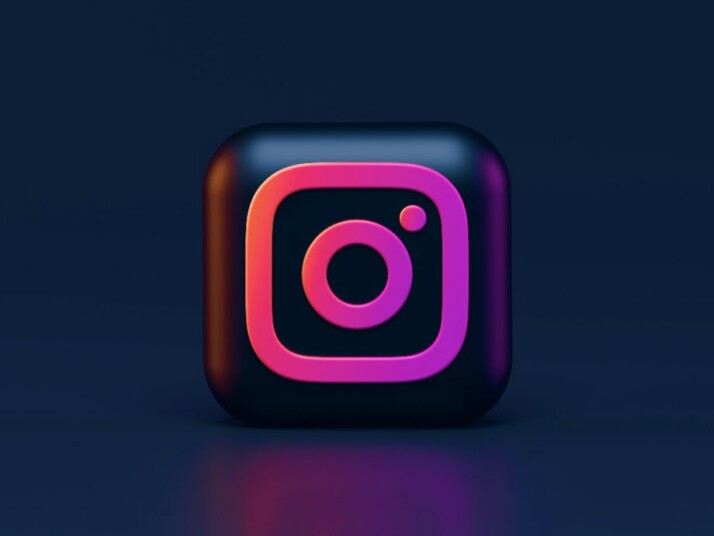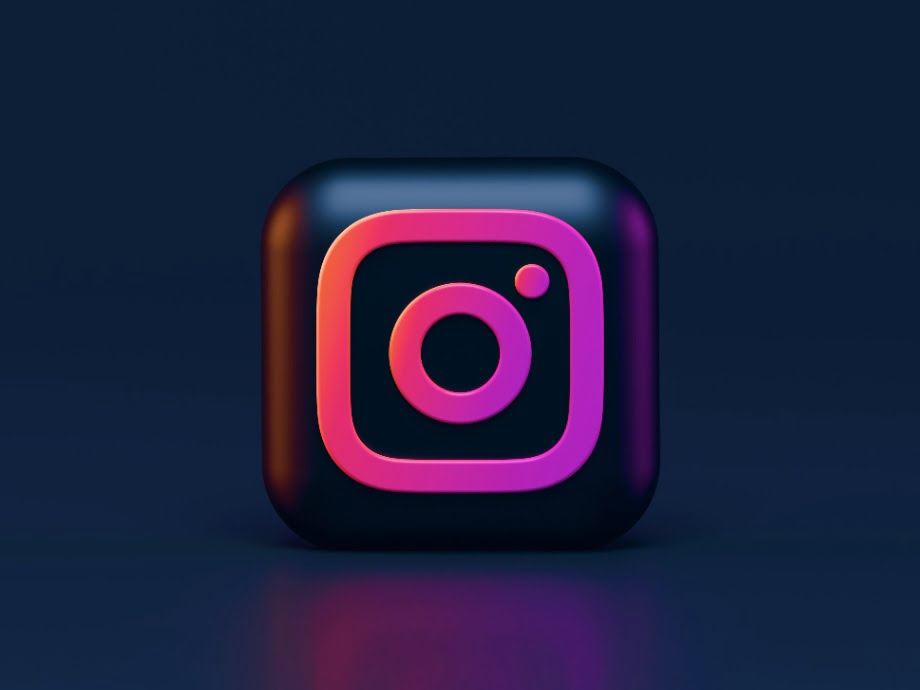 Beautiful photos with thoughtful captions that can be up to 300 words long are the new Instagram caption trend.
It may be a surprise that these lengthy posts are succeeding as engaging content in a field where the written word was declared dead. Instead, photo stories and videos were the new big thing we should all be catering to.
Long-form posts foster deeper connections with users when combined with quick visual updates.
Also, it doesn't have to be one photo.
Instagram galleries enable businesses to display a collection of pictures related to a lengthy caption. This offers users visual interest as they take their time reading a single post.
For you to reach the broadest possible audience on Instagram, you must understand the preferred length of captions for that platform. Give your current audience what they want for the best chance of expanding your audience. Because Instagram's algorithm is likely to place posts with the most likes and comments near the top of your followers' feeds!
Now that we know what long Instagram captions are let's take a look at the best way to use them on our account. Using these free and easy tips will make it possible to gain people's attention and more followers. It will also result in better engagement from your friends and followers.
Why Use Long Captions for Instagram?
Longer captions present a chance for greater creativity and clarification. Your audience can learn more about a subject by using more extended captions.
People have said that blogs are no longer necessary and are going away.
Blogs and news sections on brand websites have given businesses an efficient way to inform their customers about the newest goods and services.
On desktop-based platforms, though, fewer people are using content. Additionally, reading content hosted by apps such as Facebook Instant Articles is replacing going to websites directly. Blogs themselves are turning into a time-waster that no longer benefits brands as much as they once did.
The practice of giving users all the information they could possibly need in one location is growing in popularity. Users spend more time on apps like Instagram and less time visiting individual websites.
Want to tell your customers about your restaurant's most recent renovation, complete with the new menu and operating hours? Or perhaps you want to discuss the inspiration behind your clothing line's most recent collection?
You can accomplish this using extended Instagram captions, connecting with a loyal fanbase through a platform they use up to 20 times per day.
It's best to post lengthy Instagram captions first, then easily embed them into a blog page on your website. In case you're still getting traffic to your company's blog and looking for a time-saving way to increase the value of your content.
Weekly blog updates are a great way to promote your digital fans to check your blog once a week or more.
Tips for Creating Long Captions
First off, you have to decide if Instagram really is the right social medium for your specific post. Maybe if you posted it from your blog or another social medium, you would get a lot more engagement from people who follow you.
Personal posts about life are good options if you want to share them through Instagram. If you come across an old photograph, you can try telling the story behind it. Or what that photo makes you feel today, compared to the time you took it. For example, try talking about your friends that are in the photo — where are they now? Did they accomplish their dreams? Were they able to get their favorite car?
As a rule of thumb, don't write long Instagram captions for your selfies. The people who follow you and your friends will see it as vain and think that you are after attention. For selfies, it's better to keep it short and express your ideas in a couple of words. It would be even better if you could work with hashtags only.
Another thing that will help is to write long Instagram captions only when you have the perfect opportunity to say or add something that matters. Don't write an Instagram caption just for the sake of writing a long Instagram caption. You need to make your long Instagram captions mean something that will leave your followers in awe.
The best Instagram captions are relatable to the lives of your friends and followers. These captions need to be engaging for the people so that they can come and look at your other posts.
When To Post Long Instagram Captions
There are times when you don't have a lot of business-related news to share on Instagram. Or perhaps you're just generally struggling to come up with ideas for lengthy Instagram captions.
Firstly, not all posts have to include a long caption on Instagram. Many times, you won't have much business-related news to post on Instagram.
Adding an extended caption helps you find new content angles.
Try drafting a series of posts using this technique that isn't time specific. This way, you always have a few in your drafts area, ready for publishing at a moment's notice.
Multiple image gallery Instagram posts allow users to swipe through a series of photos while reading caption content. These are the best way to support your long-form posts with more visual stimulation. You need to use the gallery Instagram posts to their best effect. Remember that Instagram lets you put captions on a gallery of photos as well.
It's hard to inspire and amaze people with pictures to the level where they want to buy your products. Captions will play to their feelings, and they will click on your links.
Keep in mind that Instagram's algorithm takes into account the engagement of your posts to determine how they will rank for. What does it mean for you? The algorithm tracks the time followers spend consuming your content.
As they take time to read your extended caption, they let the algorithm know that your posts are genuinely interesting.
In the end, if you can convey your message in a few words or emojis, do that. However, if there are too many things you have to talk about, go with the extended captions route for Instagram.
Examples of Instagram Captions
The best captions on Instagram need no introduction. We will share some short example captions to help you out find the perfect balance between extended and short captions for your products. You can use these captions as they are your own — they are free! However, make sure they are in character with the photos you are sharing.
Forget the filters; live your life your way!
Summer vibes are here!
I like living life one day at a time!
Follow your heart today, and see where it takes you.
Love yourself for who you are, not who you want to be.
We're going to break bad today!
Little things make the world better. All you have to do is believe!
Know your worth, and take care of yourself.
Best adventures are created with your best friend.
Love comes first.
During these hot summer days, make sure you leave a bowl of water for our furry friends who have to live outside!
Love is knowing the other person better than they do themselves!
Good things come to those who take action.
Live for life, not for Instagram!
Come one come all to the park — our adoption program starts today.
Good friends are there to help on your bad days.
This pic is such a mood.
It never hurts to ask. th
Girls just want to have fun — at home! Check out these things you can do with your friends in the comfort of your home.
Never let a good sunset go to waste.
By the sun and the beach.
Life is more than hashtags and filters. Enjoy life one day at a time.
The best steak in the world. Feels good, man!
Life is like a box of chocolates — so don't eat them all in one day!
A good day begins with a good breakfast.
Best Instagram Captions You'll Love!
The road to a girl's heart is through her finger — her ring finger, to be exact!
Enjoying every day is the art of living.
Don't plan everything — you'll lose in the end.
Life is worth living.
Thug life.
Make this a great year.
Do the things you love, not the things you like.
The right day is today.
Running away from my to-do list again.
Stay One Step Ahead.
Coffee is the real start of the day.
Simply never stop traveling.
Amazing evening at sea yesterday.
One piece of advice never changes: read more books!
As Bill Ponderosa said: life is happy!
Make the world a little happier with your dreams.
Add a new memory to your Instagram tomorrow.
Life is more than commute-work-groceries-home.
Ask, and ye shall receive! Made my girl happy today!
Say yes to selfie!
Great love stories are often short.
There is no other place I would like to be.
Why do funny things happen to other people all the time?
Catch life by the horns.
It's never too late for sunshine.
Wandering around in the wild.
Happiness is making new experiences all the time.
Summer is happy!
Tell them to stay, don't let them go!
Life is too short not to tell what we feel to those we love.
Drink up. It's summer!
A simple laugh can bring happiness forever.
If you found this funny, please like and comment below!
Don't forget to include your beautiful smile in your selfie!
There's more to life than watching funny cat videos.
Beauty is in the eyes of the beholder.
Conclusion
If you liked our article about long captions for Instagram, don't forget to share it with your friends.
Long captions for Instagram can be an excellent marketing tool for your Instagram page. You need to use them effectively, though. Not every post requires an essay-long caption.
Explore All
Image Caption Generator Articles