Captions tell stories that pictures can't; they express personality and provide context to the image. They are like written descriptions of your photos. Instead of using typical Instagram captions, you can display uniqueness and creativity by using lyrics for Instagram caption, especially those that relate to your photo.
Lyrics can evoke a range of reactions from your followers, getting you more likes, shares, and followers. Below we listed the best song lyrics for Instagram captions.
Why You Should Use Lyrics for Instagram Caption
Instagram captions are a great opportunity for users to express themselves on the platform. Captions add a more personalized and human feel to your Instagram posts. It reflects your mood, thoughts, and feelings, allowing followers with similar interests to connect with you and engage with your content.
Sometimes, a few words alone might not be enough to relay the message you wish to convey. A great choice is to use song lyrics that resonate with your audience and expresses your post's emotion in the most compelling way possible. Song lyrics can ideally add an element of clarity or context to your post. However, it's vital that the song lyrics you choose relates to your photo or tells the story behind it.
Best Lyrics for Instagram Captions
Here are some of the best lyrics for Instagram Captions.
"All you need is love." ― John Lennon
"You're an expert at sorry and keeping the lines blurry." ― Taylor Swift
"You have every right to a beautiful life." ― Selena Gomez
"Lose your dream; you lose your mind." ― The Rolling Stones
"Don't criticize what you can't understand." ― Bob Dylan
"Love me or hate me, I swear it won't make or break me." ― Lil Wayne
"Every little thing is gonna be alright!" – Bob Marley
Feeling Myself Captions
"Nothing can stop me; I'm all the way up." – Fat Joe and Remy Ma
·"I'm just feelin' my vibe right now. I'm feelin' myself." – Desiigner
"I wear my crown, show it off, go on, girl." —Kelly Rowland
"Feeling good living better." – Drake
"If I was you, I'd wanna be me too." – Meghan Trainor
Birthday Lyrics for Instagram Caption
"We're gonna have a good time."— The Beatles
"Tell 'em that it's my birthday!" — Selena Gomez
"It's my birthday. I'ma do what I like."—Anne-Marie
"Light my candles gotta make a wish."—Mandona
"It's my party, and I'll cry if I want to."—Lesley Gore
Lyrics for Group Picture
"We're connected by the sun and all of the stars above." — Selena Gomez
"The night is still young, and so are we." ― Nicki Minaj
"We ain't picture perfect, but we worth the picture still." — J. Cole
"My friends, real friends, better than your friends." — The Carters
"Here's a toast to me real friends." —Taylor Swift
Couple Picture Captions
"Because being with you makes perfect sense." ― Tim McGraw
"Boy, you're such a dream to me." —Ariana Grande
"I like it cause I know I'm yours."— Justine Skye
"Everything is fine when your head's resting next to mine."— Vance Joy.
"All you need is love, love. Love is all your need." – The Beatles
Sassy Lyrics for Instagram Caption
"To appreciate the sun, you gotta know what rain is." – J. Cole
"No, I don't like you. I just thought you were cool enough to kick it." – Frank Ocean.
"Passin' up on my old ways, I can't blame you, no, no." – Drake
"I believe there's a god above me; I'm just the god of everything else."–Pusha T
"On a roll like Cottonelle, I was made for all of this sh*t." – Drake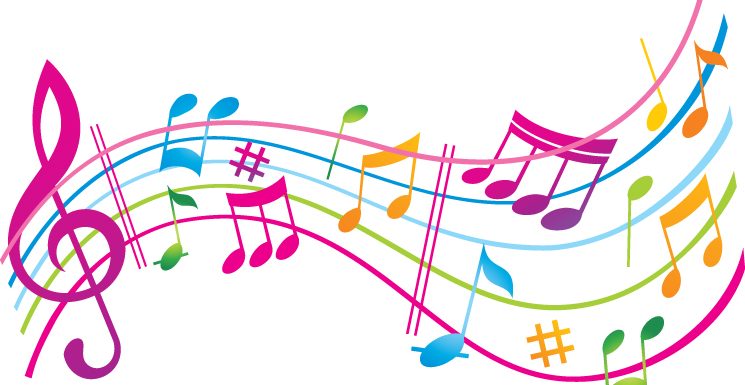 To Wrap Up
Using phrases from popular songs as your Instagram caption can be much fun. It's also an excellent way to drive engagement and traffic to your page, making viewers connect and interact with you. You can use any of the lyrics in this article to caption your next Instagram post.
You can also pick a line from the song of your favorite singer but ensure to use only lyrics that express your thoughts.
Frequently asked questions
Don't listen to those who talk behind your back; they're behind you for a reason.
Your life becomes limitless when you become fearless.
Simple things are kept cool on a sassy day.
Make it a point to be proud.
Make yourself the kind of person you would like to meet.
They are free; hustles are separately sold.
Do not be afraid to smile when everything else fails.
Keep calm and smile.
The sun provides good dental conditions.
Smiles are always fashionable!
A silent smile and quiet silence are two powerful tools.
An infectious smile is a powerful force.
Keep smiling big, laugh often.
Let someone else smile today.
How do you post a catchy on Instagram?
Give your audience a break by creating a puzzle.
Become a recurring participant.
Your caption should be written first, then find the photo.
Combine a photo essay with a link in your bio.
Add product teasers
Organize a flash sale on Stories.
Interview on Stories
Live broadcasting of instructional videos.
I am looking forward to a happy day!
The best version of me.
This is my top spot on the planet.
Make today so awesome that yesterday is jealous.
The level is just starting to kick in.
It won't get easier. There is only one way to get stronger.
The best version of you should be you.
Each and every mistake I have ever made has built me.
The biggest party you'll ever be at is life.
Never sacrifice family, love, or yourself.
I can't dull my sparkle, .
If you throw an apple a day hard enough you keep anyone away.
My originality is perfect in itself.
Don't give up on second chances for the same mistake.
What should I put on my IG story?
Create a countdown for an event.
Contact specific customers
Message your out-of-office boss.
Using a simple interactive sticker.
Share a photo on another Instagram account.
With a tiny tag, share an aesthetic photo.
Add a product link to a great product photo.
How do you be cool on Instagram?
Snapchat filters are useless on Instagram!
Please don't sing
You need to check your Instagram ratio.
Make sure you don't just lie in bed with a Snapchat filter.
Ironically, use hashtags only.
Sleep well with restraint.
If I were you, I would adore you.
I'm who I am, I've got what I'll do, and this isn't gonna change anytime soon.
I do not need your approval to be me.
Then why chase you, when I am the catch!
Me?
Take me as I am, or watch me as you go.
There is no perfect me.
Successful women are supported by their own self.
A great middle finger in history is self-love.
Give yourself a reason to smile.
Learning never fails
Confidence is the key to beautiful bodies.
Know your worth
Not as beautiful as I may seem, but as beautiful me.
This is not how I look.
Life is better when you're laughing.
"Sunday Funday"
Don't be afraid to be yourself and lessen your influence.
There is no better person to do than you.".
She walks like a rainy summer.
It's possible she got it.
"Don't let anyone treat you like you are ordinary.".
"The best of me will still be around.".
With my 20/20 vision, I don't see any competition.
I am none of your business.
Are your eyes burnt by my sparkle?
As with the alphabet, I am ahead of you.
I don't have a GPS, but it is my turn.
If you are walking in, sit up.
Even though I'm a hot girl, I never lose my cool.
What's with me being the catch?
If you want to be second, please follow me.
Having a desire for success always.
My courage to fly allows me to reach the highest heights.
You can't handle this personality.
Well, I'll double the favor.
My life
No explanation needed
I couldn't, so I did.
What makes a great Instagram post?
TL;DR. Make sure your posts have an interesting message in the first place, say it through a nice image or a video, keep it simple and digestible, make it easy to engage with, and use hashtags that are relevant. That's it.
How can I spice up my Instagram?
Make your Instagram aesthetic.
Color your brand's core colors.
Brand your brand's identity.
Layouts in grids are a great way to experiment.
Play with words
Using excellent fonts and typography.
Make things more interesting with illustrations.
Make videos that tell stories.
What is a good bio for Instagram?
It is possible to create an Instagram bio that outlines what a user does or what interest they have. If you wish, you could include your job profile, interests, achievements, and hobbies. You may write something like, "Fitness enthusiast + dog mom + founder of X Company.".