Sometimes, you might want to post throwback photos on your Instagram page to relive beautiful moments. You don't need to wait for Throwback Thursdays or Flashback Fridays to share such photos on IG. Whether you're sharing memories of you traveling or partying with friends, you need a clever memories caption for Instagram to go with it.
Throwbacks are fun. They remind you of great memories and help you relive them. But it can be hard to craft a creative caption for such photos. We're here to help! We've compiled a list of exciting captions for your Throwback Instagram photos.
Tips for Crafting the Best Instagram Captions
A great caption can help people understand and relate to your image better. The best captions are simple, unique, and personal. The key is to tell the story behind the photo and keep it concise. Here are some tips for crafting the best Instagram captions for your image.
1. Keep it short
Keep your caption short, so users can easily read and engage with your post. Instagram viewers don't have the time to scroll through a lot of text, so keep your caption concise yet catchy and witty.
2. Personalize it
Grab the attention of your viewers by personalizing your captions. Use words that express your personality, interests, feelings, and thoughts. This allows your audience to connect with you, especially when they find your caption relatable.
3. Avoid clichés
If you want to stand out on social media, your captions should be witty and spontaneous, not overly cliché. Some of the best captions add context to the photo and use creative words and puns to power it up.
After curating the perfect caption for your photo, you might want to include hashtags to help Instagram users find and engage with your post. Identify and use the right hashtags to reach your target audience and drive engagement and traffic to your page.
Memories Caption for Instagram
Good memories are unforgettable. They evoke nostalgia and make us want to go back to the past. One way to relive old memories is to share them on Instagram. But how do you creatively share them? An Instagram caption is where you can put your creative ideas and imagination into telling the unique story behind your photo.
Instagram captions are an easy and effective way to get your point across and make a connection with your followers. The best captions get you more likes, shares, and follows. Here are some of the best memories caption for Instagram.
Travel Throwback Instagram Captions
Take me back.
Missing airports, long lines, and large crowds.
Mentally, I'm here.
Dreaming of my happy place.
Sea you soon.
Missing this view.
My sweet escape.
BRB, practice lang!
Dining Out Throwback Instagram Captions
Can't wait to enjoy a delicious meal with friends again.
So near, yet seems so far.
I'm currently craving [favorite meal]
Until we meat again.
Bean thinking about you [crying emoji]
Counting the memories, not the calories.
Wine not?
Alcohol you later.
I miss [your fave dish].
Social life Throwback Instagram Captions
Gather moments, not things.
Time flies when you're having fun.
I'm never taking little things for granted again.
Memories last forever.
Good times are always good times.
Better together. Missing you, [insert BFF name].
Feels like this was taken centuries ago!
Can't wait to do this again.
Cute Memories Captions for Instagram
Dear past, thank you for all the beautiful lessons. Dear Future, I am ready.
Such little moments, but big memories.
We knew we were having fun; we didn't even realize we were making memories.
If only I could only turn the hands of time.
We began as strangers, but now, we're best friends.
It's hard to forget such great memories with my favorite people.
Life goes on, but these memories will last forever.
Remember when we were little and wanted to grow up? What were we thinking?
Can we do this again?
Quote Captions
"We do not remember days; we remember moments." — Cesare Pavese.
"I guess everybody thinks about old times, even the happiest people." — Willa Cather
"Isn't it funny how day by day nothing changes, but when you look back, everything is different?" — C.S. Lewis
"The past beats inside me like a second heart." — John Banville
"Always have old memories, and young hopes." — Arsene Houssaye
"Yesterday is but today's memory, and tomorrow is today's dream." — Kahlil Gibra
Music Lyric Captions
"Cause our days were numbered by nights on too many rooftops. They said we'd burn so bright." — Cartel, 'Burn This City'
"Take me away to better days." — Natasha Bedingfield, 'Pocketful of Sunshine'
"I live for the nights that I can't remember with the people that I won't forget." — Drake, 'Show Me a Good Time'
"My God, this reminds me of when we were young." — Adele, 'When We Were Young'
"I wish somebody would have told me, babe, someday these will be the good old days." — Macklemore ft. Kesha, 'Good Old Days'
"I had the best day with you." — Taylor Swift, 'The Best Day'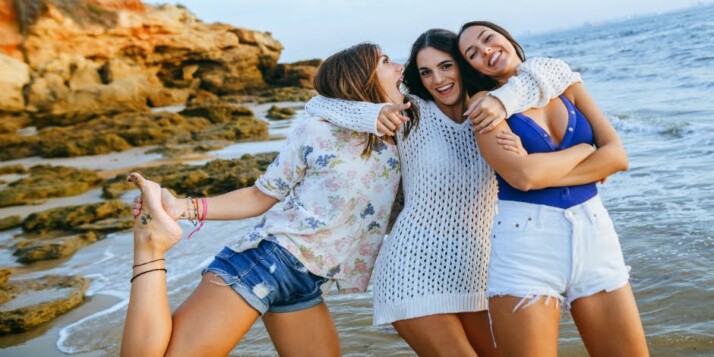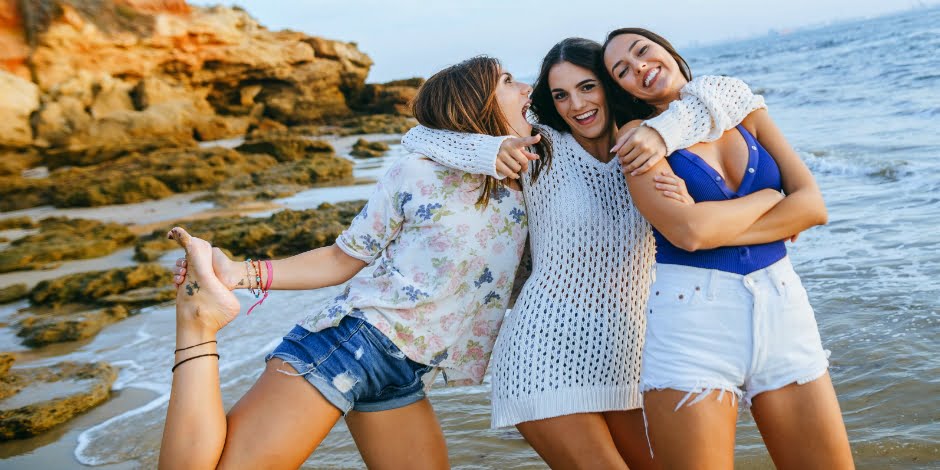 To Wrap Up
Pictures are great, but captions make them even better. Great captions can take your image from average to outstanding, and so it's worth your time and effort.
Throwback photos will undeniably elicit reactions from your followers when your caption expresses the feeling of nostalgia and tells the story behind your picture.
Explore All
Image Caption Generator Articles