Are you looking for some motivational Monday Instagram captions to get over the Monday blues? No matter how much you hate Mondays, they are inevitable. Mondays come to shut theweekend with any hope of catching up on sleep. But I guess it is what it is.
So, let's try to focus our lens on the positive aspects of Mondays. It ushers in a new week with fresh tasks to lift your spirit. You hold the power to transform your Mondays based on your attitude. Check out these Monday captions to start your week off on a positive note.
Why Need Instagram Captions for Monday?
When your weekend was more than fulfilling, things don't start without a Monday morning reminder. Sharing a photo on social media with an inspiring caption for Monday to kick off the week is a good idea. It boosts your spirits, motivates you to get your work done, or simply refreshes your experience.
Monday is a day to start things back on track after a weekend or two of indulgence. Use this time to plan for the week and focus on working toward your goals.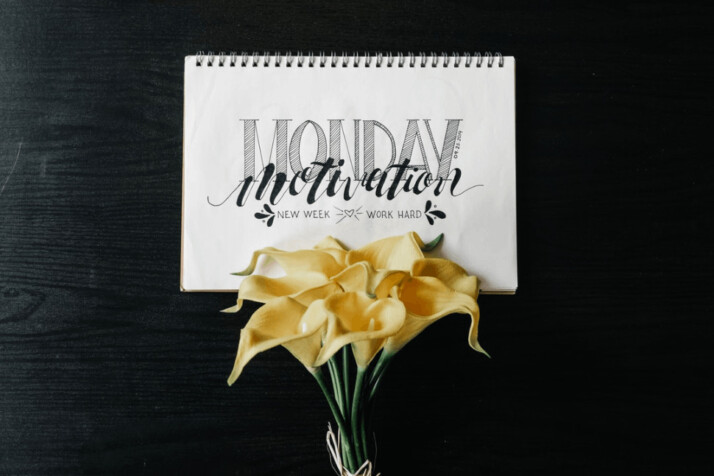 The Best Monday Instagram Captions for You
Mondays are why Friday fun feels extra rewarding. Even if you don't complete everything on your list, you should feel proud of yourself for making it through another Monday.
So, why not show it off on social media with a drowsy selfie or a toast to yourself? Here are the best Monday Instagram captions that will have your mentions over the weekend and start your week on a positive note.
The Best Instagram Captions & Quotes for Monday
Basically, there are four Mondays before it's Friday.
Ah, Monday. We Meet Again.
Be proud of how hard you're trying.
Don't give up. Follow your dreams. Keep sleeping.
Goodness gracious, the weekend went too fast!
I'm not ready for Monday. Can I have another Sunday?
Always put a big smile on your face when the new week begins.
Motivational Monday Instagram Captions & Quotes
Rise and shine, it's Monday.
Each day is an opportunity to try again.
Every Monday is a new chance to start a new productive week.
Do what you love, and you'll never have a problem with Monday.
Make your Monday so busy that you need not work the whole week.
Let's hear it for Motivational Mondays.
Monday morning, new dawn, new goals!
Creative and Witty Monday Captions & Quotes
Chocolate is the universe's way of making up for Mondays.
Be stronger than your excuses.
Checklist: Survive Monday!
Even the finest weeks start with Monday.
Guess how many times I hit snooze on my alarm clock today.
If Monday were a person, he/she would be my mortal enemy.
I need a hot cup of coffee and a happy pill for this week.
Hilarious Monday Instagram Captions & Quotes
Monday should be optional.
Ugh, seriously, why are Mondays so awful?
More Money for Monday.
Monday is a synonym for too much work.
The Shortest horror story: MONDAY.
The weekend went too FAST!
To Sleep or Not to Sleep Today?
Conclusion
One of the most daunting aspects of the Monday-starting-better dilemma is that it's the first day of the rest of your week. The first day of the week signals that there is no going back, no matter what.
The only thing left to do is pick up where you left off and see where your new Monday takes you. Luckily, we have the best Instagram captions to give your Monday a head start with a smile and share your thoughts with everyone.
Explore All
Image Caption Generator Articles