New years aren't just for the people that practice this ancient tradition. There's something to be said for a good, old fashion new year's festivity.
And who says you have to go out to snap New Year's Instagram photos. From our point of view, a New Year's Eve party can be many different things, and all of them should be written down. It's fun to share images with friends, whether you like dressing up or watching movies alone.
You will love our list of the best Instagram captions for the New Year. Each caption rings with a bit of wit, humor, and joy, and it will make any picture you post feel more festive and happy.
Are you looking for a clever New Year's caption? We'll take care of you. Do you want something a little more serious? Say, a quote from a famous author or person about the New Year? You'll also be able to find a lot of those here. Let's dive in!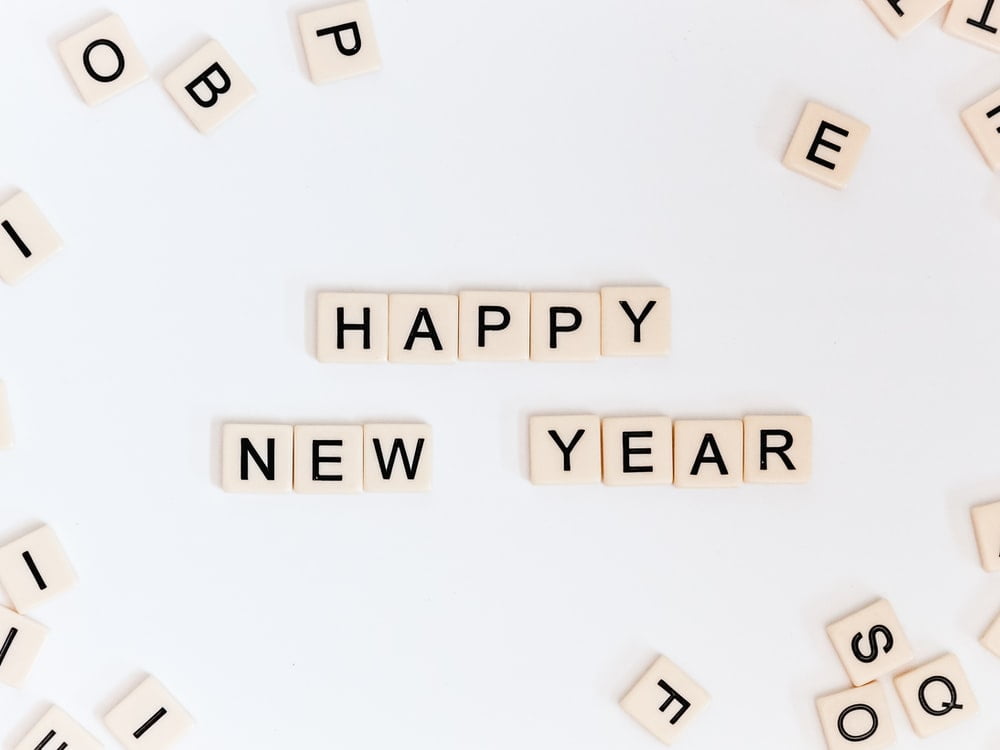 Charming New Years Captions for Instagram
New year, new you. Here are some captions you might want to try out to help usher in the beginning of a great year. They're sweet, and very charming!
Counting down to new adventures.
Cheers to 365 new chances.
Grateful for every day of the last year, and excited for each day ahead.
Cheers to the people who love us, the losers who lost us, and the lucky ones who get to meet us.
Page 1 of 365.
Hilarious New Years Captions for Instagram
As the old year dies, you may be looking for new year captions. Here are some hilarious captions to enjoy.
A New Year's resolution is something that goes in one year and out the other.
Whether the glass is half full or half empty, make sure there's vodka in it.
Any excuse to wear sequins.
Save water, drink champagne.
365 new days. 365 new excuses.
Quotes for New Year's Eve: Movie Quotes for Instagram Captions
Instagram posts for New Year's Eve often reflect on the past year and the future. These quote captions are sometimes amusing or nostalgic while offering a fresh perspective on the new year.
"Some people swear there's no beauty left in the world, no magic. Then, how do you explain the entire world coming together on one night to celebrate the hope of a new year?" —New Year's Eve
"I'm wearing the hat. Where's the party?" —Michelle Tanner, Full House
"I thought one of the perks of having a family was that you didn't have to spend New Year's Eve alone with Chinese food… I am alone with Chinese food." —Sex and the City: The Movie
"I never look back, darling. It distracts from the now." —Edna, The Incredibles
"Fasten your seat belts. It's going to be a bumpy night." —All About Eve.
Instagram Captions: New Year's Quotes
New Year's is one of the most beautiful moments in life. It's especially beautiful when you're in good company, and more than just friends. Here are some quotes to share with friends and family.
"Never underestimate the power you have to take your life in a new direction." —Germany Kent
"An optimist stays up until midnight to see the new year in. A pessimist stays up to make sure the old year leaves." —William E. Vaughan
"I don't know where I'm going from here, but I promise it won't be boring." —David Bowie
"As long as I am breathing, in my eyes, I am just beginning." —Criss Jami
"Hope smiles from the threshold of the year to come, whispering, 'It will be happier.'" — Alfred Lord Tennyson
To Wrap Up
With a new year comes new resolutions, so try the captions out, hashtag it, and get ready for the laughs. Feel free to try our image caption generator for more customized captions.
Frequently asked questions
Life becomes infinite once you become fearless.
Business is sold separately; dreams are free.
Don't be afraid of those who talk behind your back; they are behind you.
Get started until you're proud.
Make yourself the kind of person you would like to meet.
Simple things can be gained on a sassy day.
I can't dull you.
If you throw it hard enough, anyone will avoid an apple every day.
A second chance, but not for the same mistake.
The party you're going to attend is the biggest one you'll ever attend.
That's perfection in itself, since I'm an original.
It is never necessary to sacrifice family, love, and yourself.
Silence and smiles are powerful tools.
Large smiles, laugh often.
If someone else smiles today, feel free to do it.
Smile when everything else fails.
Keep your calm and continue smiling.
I love wearing my smile!
Sunshine looks good on your teeth.
Smiles are powerful things.
Here is a sign you could look for.".
Say yourself, there is no better person out there.".
Make certain you find the magic in every moment.
It is not necessary to stop dreaming just because you're awake.
The best is to relax and enjoy life.
"Remember that happiness is a way of traveling and not a destination.".
How do you do your year end on Instagram?
When you open Instagram, you should see a prompt for the Playback feature at the top of your feed. If you've already dismissed this message, you can still playback it by tapping on the 2021 sticker in someone else's Story.
Take the best possible position.
It won't get any easier. Make an effort to get stronger.
It just leveled me up.
Having been top of the world.
Make today so awesome yesterday becomes jealous.
Every mistake I have ever made has built me up.
An improved version of me.
We are back to our happy days!
The coming events are better than what is going to be.
Here are 12 new chapters!
New year. New feels.
Page 1 of 365
365 new chances, 12 new chapters.
New Year is on a brighter note than the Times Square ball.
It's my year 2022
New beginnings must begin before the end of the decade.
Page one of 365!
Even with my hangover, I'm still the same person I was last year.
Happy New Year!
Thank you, Next, – I am looking forward to 2021.
New year, New me.
I wish you all the best for a new decade.
9 p.m. This is the new midnight.
A new perspective, out with the old.
What do you say on New Years Eve?
I wish you a happy and blessed 2015, filled with laughter and blessings.
Cheers to a wonderful year and a great year ahead.
The journey isn't the destination, but the destination.
Wishing you a good New Year.
Happy New Year!
I don't think anyone is better than you.
The girl may have been born with it.".
Do not allow anyone to treat you like you're ordinary.".
She walks like a rain. "She acts like summer.".
Don't be less of him, be more of you.
"I need the best of me to come.".
Life is better when you're laughing.
"Sunday Funday"
Now I have to do things, then drink coffee.
Confidence is not measured.
With fluency, I speak sarcasm.
But first, selfie
Just me
Beast mode
The doctor is away from the picture every day.
That's kind of gross to me.
What can I post for new year?
It's time to finish counting off.
I have 12 chapters to write.
New year is an opportunity to start over.
I hope you have 365 new opportunities.
Celebrate the things you want more of.
We're counting down to new adventures.
It was a pleasure to have every day of the past year, and it was exciting to see every day ahead.
What should I Caption end of year post?
Wear the outfit for the year you want.
New Year, New Energy, New Ideas, New Dreams, New Start.
We look forward to another successful year.
Remember to smile and leave the tears, to enjoy the joy and forget fear since it's about Spring.
There's a chance I'll arrive in 2022.
What is a good first Instagram post?
Follow the caption to introduce yourself. Let people know your interests, hobbies, and what they can expect from your Instagram account. If you ask a question, then people will start talking right away. You should pick something that sums up a business account.