New York City is what most people consider to be the city of dreams. And they're not wrong! New York is indeed a city filled with possibilities, and it's home to some of the most breathtaking sights. You're sure to come home from your trip to the Big Apple with a ton of Instagram-worthy photos. And for those photos, you're going to need an awesome New York Instagram caption!
This article has listed the top Instagram captions to use while you're exploring the big city. Whether you're enjoying the fun nightlife or exploring some famous landmarks, you're sure to find a caption perfect for your post.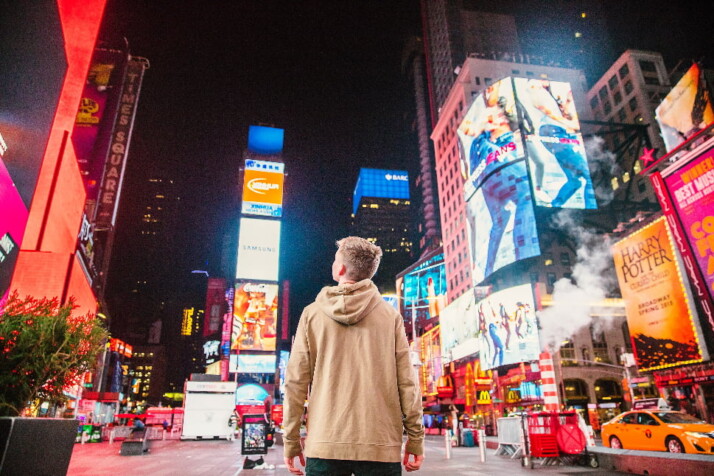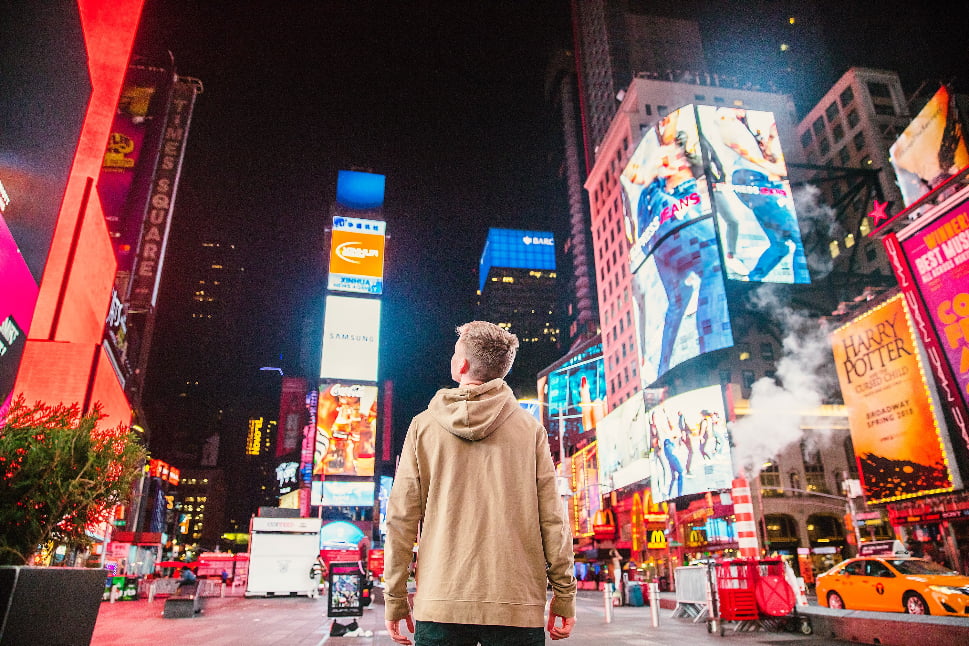 What Makes a Caption so Important
Captions are essential because they help break the ice and communicate the importance of a post to a large audience. After all, we don't want to post a photo that no one is interested in, right?
Having a good caption will also help start a conversation between you and your followers. This, in turn, will lead to more post engagements are more likes!
Awesome New York Instagram Caption Examples
It's always a good day at the Big Apple.
Waking up in the city that never sleeps
You haven't lived life if you've never been to New York.
I would give up the greatest sunset in the world for one sight of New York's skyline.
Enjoying the NYC city life
Nice to meet you, New York
Central Park always perks me up!
Times Square heals all wounds.
It's so bright at Times Square that I needed shades.
These streets have made me feel so brand new.
Welcome to New York. It's been waiting for me.
Walking through the concrete jungle
A bad day in NYC is still better than the best day anywhere else.
Getting lost in NYC
I am never leaving this city.
There is no place better.
My heart led me to Times Square.
Getting into the New York state of mind
Anything is possible here.
My heart belongs to New York City.
Tell gossip girl; I'm here in NYC.
I wouldn't say I like cities, but I like New York.
This is New York: the big city of dreams.
Follow me to NYC.
How can anyone not love New York?
Officially an NYC girl!
New York called, and I answered.
The city lights warm my heart.
I feel like I was made to live in New York.
I'm on my way to meet friends at central perk.
Blending in with the New Yorkers
NYC, you take my breath away
Times Square is always a good idea.
I took a trip to NYC. Be back never.
Times Square will never shine as bright as you.
This is the capital of the world.
Happiness is spending a day in New York.
Busy streets of NY
Taking a big bite out of the big apple
Keep calm and love NYC.
Cool Quotes about New York
"I'm in a New York state of mind." — Billy Joel, 'New York State of Mind.'
"I want to be a part of it, New York, New York." — Frank Sinatra, 'New York, New York.
"Welcome to New York, it's been waiting for you." — Taylor Swift, 'Welcome to New York.
"New York is not a city – it's a world."
"Once you have lived in New York and made it your home, no place else is good enough." — John Steinbeck.
"It's pretty clichéd, but Times Square is just incredible. You really feel like you're in the capital of the world." — Timothy F. C.
"I love New York on summer afternoons when everyone's away." – F. Scott Fitzgerald.
"Give me the streets of Manhattan!" – Walt Whitman.
"New York had all the iridescence of the beginning of the world." – F. Scott Fitzgerald.
Ready to Post That Photo?
With so many things to do in NYC, you have no time to waste thinking of a caption. Use a New York Instagram caption from this article for your next post. These are sure to get your followers buzzing! Feel free to customize the captions to fit your post and make them your own.
Explore All
Image Caption Generator Articles