Everybody loves a good night out. They are a way to celebrate life's happy moments and nurture friendships. Nights outs are fun and full of adventure. There's just a sense of thrill you get from walking into a night full of possibilities. We've included a list of night out captions for Instagram you can use to describe a fun night out.
But first, let's try to understand the essence behind these quick adventures.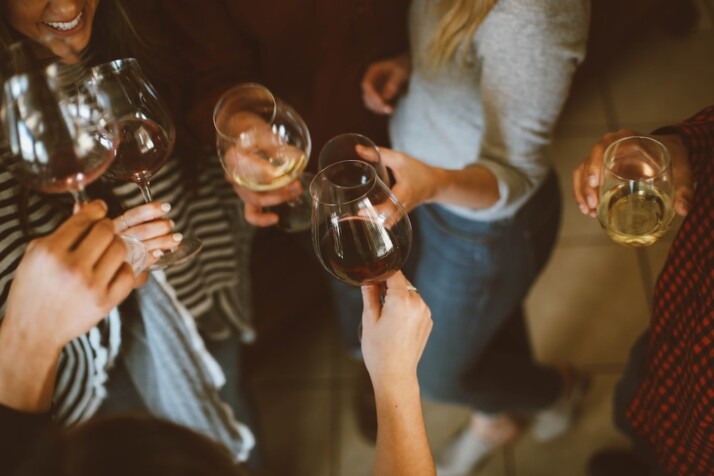 What Makes Night Outs Special?
Night outs are special because they serve as a way to nurture friendships and build new ones. They help us relax and refocus after a long week at work.
Getting out and reconnecting with friends helps us remember our younger selves and provides us with an environment to destress.
Moreover, night outs are a chance to show our propensity for fashion, which, in turn, boosts our self-esteem. Nights outs aren't only great for nurting friendships. They are also great for our mental health and professional health.
Why Do You Need Captions for Your Pictures?
Captions matter to all kinds of pictures because they allow users to include additional information in their post. They can express a user's thoughts, feelings, and opinions related to the photo.
Captions can also draw focus on a subject or a particular object in the photo that you want your users to see. Many business pages also use captions to provide prospects with directions to their store and product descriptions.
Most importantly, image captions help users connect with their audience by sharing their views or simply by sharing their beliefs. People are inherently inclined to gravitate to things they can relate with. When your caption touches the hearts of people, you benefit from increased engagement and a deeper connection with your target audience.
Night Out Captions for Instagram
There are three main things to keep in mind when writing night out captions.
Fun
Friendship
Escaping from reality briefly
You can take inspiration from this collection of examples:
The night isn't just here to sleep.
Life is a party.
Do it for the after photo.
Let the good times roll.
Life is a party, dress like it.
Goodbye reality, Hello, Vegas!
When I'm good, I'm good. But when I'm bad, I'm better.
Bring on the night.
Wine not?
Party all night.
Never miss a chance to dance.
This is how to be cool.
Doobie or not doobie.
I'm gonna live like tomorrow doesn't exist.
A party without a cake is called a meeting.
I don't do drugs, I am drugs.
The only party. That's it.
Happy holla days.
Come on Barbie, let's go party.
It's my party. I'll cry if I want.
Good girl with bad habits.
Real men don't take selfies.
Soup of the day: Tequila.
Be as bubbly as your drink.
I'm your worst nightmare.
Ladies, please.
I don't always surf the internet, but when I do, eyebrows!
When I read about the evils of drinking, I gave up reading.
Celebrate with a toast and get lost.
Come and meet some legends.
I wish this night lasts forever.
The night isn't meant for sleeping.
I need a six-month holiday, twice a year.
Booze is the greatest of all equalizers. Rich and poor drunks pass out the same way.
I know I'm lucky that I'm so cute.
More Night Out Captions for Instagram
What if I told you, you can eat without posting it on Instagram.
Time to drink and dance on the table.
Life is made by some little beautiful moments like this.
Let's party.
I chill harder than you party.
A little party never killed anybody.
I have found that often forgiveness is easier to obtain than permission.
Anything is possible with a little lipstick and champagne.
All the things I really like are either immoral, illegal, or fattening.
When nothing goes right, go left instead!
Hey girl, feel my sweater. It's boyfriend material.
There may be no excuse for laziness, but I'm still looking.
An unplanned night out holds a lifetime of memories.
Make every night count.
The darker the night, the brighter the stars are.
Stay up to watch the sunrise.
Friday night out.
Rainy nights, city lights.
Feel the night here.
Own the night.
Crazy nights make the best memories.
The perfect night life.
Night out with the babes.
Keep calm and enjoy girls' night out.
A girls' night out is a chance to live in the moment.
The Bottom Line
You'll rarely find someone who doesn't like hanging out with friends. Night outs are all about alcohol, great company, and fun possibilities. The night just brings a special kind of magic to the mix.
Be sure to add captions to your photos to capture the spirit of friendship, adventure, and escapism from reality.
Explore All
Image Caption Generator Articles