You just went out to a party with your friends, and you've got a ton of photos you want to post. But what do you caption them? That's always the difficult question! If you're running out of caption ideas, don't worry. Fun nights out call for some equally fun captions. Share the fun with your friends with these night out captions for Instagram.
This article offers a long list of good caption ideas for night out photos. It also covers the importance of choosing your best caption to go with each photo. Keep on reading to find the perfect caption for your post!
Why Your Post Needs a Good Caption
Instagram is a very crowded platform. And without a good caption, your post will just be drowned in the billions of other content posted on the app. A caption is a perfect way to give your posts an extra boost and separate them from the rest of the feed.
Captions also allow you to express your personality and connect with your audience. This will ultimately help increase your post's engagement and likes. And who doesn't want that, right?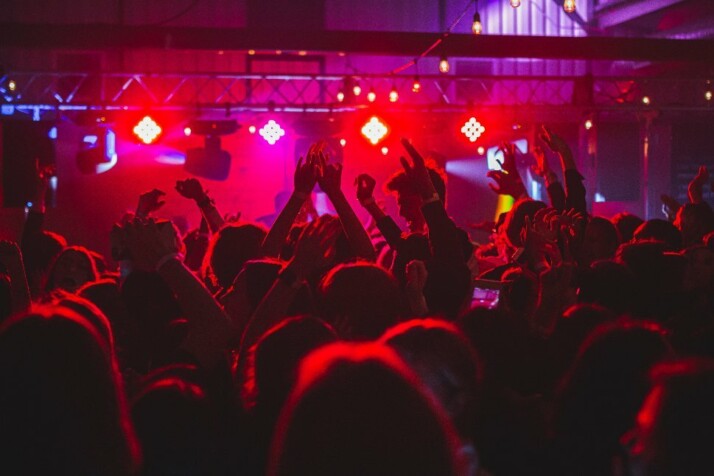 40 Crazy Fun Night Out Captions
Life is a party, dress like it.
I'm going to live like tomorrow doesn't exist.
Time to drink and dance at the table.
I am in a relationship with a cocktail, and tonight is our first date.
Party nights and city lights.
Crazy nights make the best memories.
Saturday night with my girls.
Good girls with bad habits.
I did it for the memories. Totally worth it!
You can take on the world with a little lipstick and a lot of champagne.
We never leave a party until the sun comes up.
When I read about the bad effects of drinking, I gave up reading.
Party time, and I am feeling fine.
Alcohol you later.
Turning up the music and dancing in the streets.
It's Friday, and you know what that means: TIME TO PARTY!
A little party never killed anybody.
Sleep all day. Party all night.
The night is not just for sleeping.
All I want is good music, bright lights, and late nights.
Happy hour, it is!
Forget about everything and enjoy the moment because the night is still young.
Nobody's going home sober tonight
Wine or tequila?
Time flies when you're drunk.
Dope days, chill nights, good company, and mellow vibes.
I wish some nights lasted forever.
Friday night out.
Life begins at night.
Meet me at the bar
When nothing goes right, go party instead!
Blurry mind and fun nights
If you obey all the rules, you may miss all the fun.
Never miss a chance to DANCE.
I am in a new relationship with beer.
My dress always shines brighter at night.
When the night is darkest, the stars come out.
Make every night count.
Friends who slay together, stay together.
Weekends don't count if you spend them doing chores.
To Wrap Up
Making captions is about being unique and capturing your followers' attention. These night out captions are an excellent way to express yourself and add context to your photo.
They are also sure to bring the party fun to your social media feed. Finding the right caption for your Instagram may take a bit of time, but it is worth it!
Explore All
Image Caption Generator Articles