Social media allows us to share snippets of our personal lives, but it also serves as a marketing platform that grants unparalleled reach. Instagram is a social media platform that emphasizes visual content. This means that visual content is the main focus of your audience. If you need one word Instagram captions that encourage engagement, read through our examples below.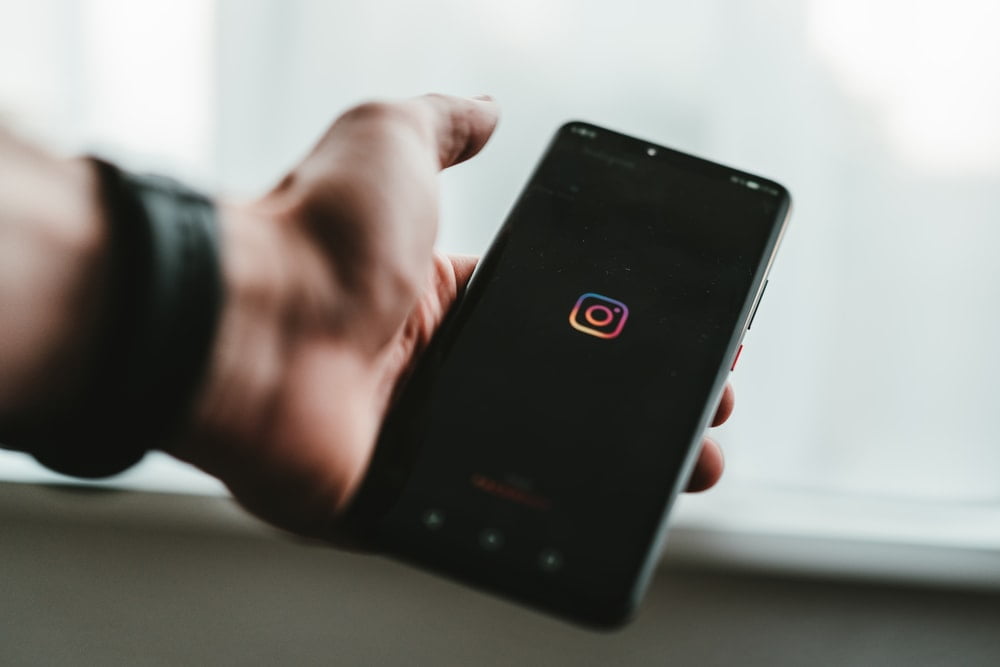 What are Image Captions?
Image captions are a creative way to describe a photo and an opportunity to display your personality. For example, they might tell the story behind the photo, express a message, or share a thought. 
The main purpose of your Instagram caption is to share your feelings with the rest of your followers.
The Importance of Image Captions
Image captions are important because they provide a context behind the image you share. In addition, they are a way to communicate your thoughts and emotions related to the image.
Image captions are also important in terms of user accessibility. For example, image captions allow computers to describe an image to someone visually-impaired. 
For example:
A computer displays a photo of a pit bull tugging at a rope. The computer can read to the user "a photo of a dog pulling a rope with its mouth."
The caption provides the user with information to make sense of the photo if the user cannot see the image.
25 One Word Instagram Captions
One-word Instagram captions are quick, witty, and to-the-point captions. Of course, there are times you don't want to be extra wordy, so use these awesome captions to your advantage. So try out these one-word Instagram captions and enjoy!
Dreamers.
Yummy.
Impressive.
Savage.
Bliss.
Majestic.
Iconic.
Love.
Speechless.
Tomorrow.
Wanderlust.
Glowing.
Goals.
Mood.
Surprise.
Relax.
Forever.
Gorgeous.
Blessed.
Focus.
Happy.
Freedom.
Inspiration.
Magic.
Progress.
The Final Word
Image captions are more than just words that accompany an image. They are another way to express your thoughts about a photo. They add new depth and meaning to the image.
Yes, you can upload images without a caption, but where's the fun in that?
Frequently asked questions
Simple things are kept simple on a sassy day.
Life becomes limitless once you become fearless.
Don't be afraid to meet someone you'd like.
Don't be fooled by those who talk behind your back. They're behind you for a reason.
You buy dreams and hustles separately.
Stop if you're proud.
There is no pain, no gain.
Everyone is superior. Do your own thing.
Keep your work ethic up.
Any job that you do, do it exceptionally well.
You can have a happier life when you laugh.
The world without fear, love without limits.
I'm less worried, I'll smile.
Just do it
Chin up, buttercup!
One smile at a time is all it takes to live a happier life.
Bringing the sun wherever I am.
And you're halfway there.
Feel your own reason for your happiness.
Smiles never go out of style.
What should I write in one word on Whatsapp?
Sweetheart
Dazzling
Hustler
Ageless
Charmer
Instagram caption limit: 2,200 characters. Thus, there's enough space to add context to your posts through your captions. Make note of the fact that Instagram captions are truncated to 125 characters.
"Relax"
"Soulmate"
"Heartbreaker"
"Blooming"
"Unforgettable"
"Speechless"
"Classy"
"Gorgeous"
Don't sacrifice family, love, or yourself.
I am an original and that is perfection in itself.
You may have second chances but not the same mistake.
You never know what party you will ever attend.
If you throw an apple at someone hard enough, anyone will stay away from it.
I'm not dulled by you.
Couple Captions You're my best goodbye and my favorite hello. The peanut butter I added to my jelly. There is a place to be together. Our lives cannot be the same without you, and I do not want to do so.
Get a CTA or ask a question.
Boost the first sentence.
Consider caption length
Add value
Separate captions on a separate platform.
The emojis you use to have fun.
Use storytelling
Don't let your words fool you, write like a human.
The greatest middle finger is self-love.
A successful woman is always herself.
Smile for your own good.
I am not beautiful like you.
You're beautiful if you are confident.
Always a lesson learned, never a failure.
Know your worth
You're not a beauty queen, you're just beautiful me.
Even though writing a quote or story is fun sometimes, one-word captions are often enough to share special moments, particularly on Instagram, where attention spans are limited.
What are you thinking about my sparkle?
Where do I go to chase you when I'm in charge?
My cool never goes away, though I'm a hot girl.
Sit up when you enter.
Let me be your friend.
The GPS is not being used, but I'm getting it.
My vision is 20/20 and I don't see any competition.
In the same way as the alphabet, I come before you.
It is my courage to fly that allows me to reach the highest heights.
My life
I cannot handle that personality.
I am interested in being second.
Despite saying I could, I did.
Have a nice weekend and I will double your favor.
Whenever I'm successful, I've been hungry for success.
No explanation needed