You've got to give credit where credit is due. This is why it's essential to know how to make a proper photo credit caption for your Instagram posts. Giving a shout-out to the photographer on your post is a great way to thank them. Sometimes, it's necessary so that you can use a photo.
This complete guide will walk you through how to make an image credit for Instagram, as well as some examples. You may be surprised that it's not as complicated as some think! Let's get right into it.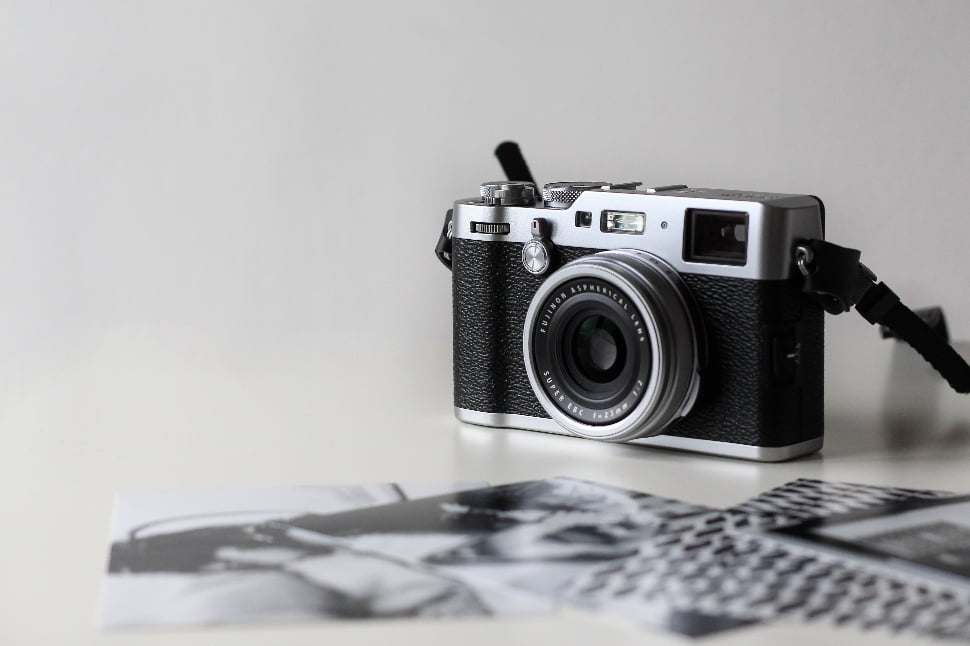 What Is an Image Credit?
Image credits are basically an attribution that accompanies a photo. It can include details like the photographer's/creator's Name or website. They also indicate where the picture originated from or if the picture has been purchased.
For example, if you use a photo from a stock photo in an article, use the names of whoever owns the image. Or, if you are using a picture from a social media platform, use the names of the people who originally posted the photo. As with captions, image credits should be formatted differently than photo captions.
How to Make a Photo Credit Caption
Making photo credit captions for social media platforms is relatively easy. Whenever you repost an image on social media, you just need to make sure you tag the owner of the picture.
Tagging is the equivalent of recognizing the person who took the picture. For Instagram, it's as simple as placing the username of the owner of the image in the caption. You can also tag the image owner directly on the photo.
Another option is using an app that allows you to repost a photo on Instagram while tagging the photographer. If you're using Facebook, you can simply share the original post, and all of the creator's info will remain there.
Instagram Photo Credit Caption Examples
Photo by [Name of photographer]
Drawings provided by [Illustrator]
Image courtesy of the [Image source]
Credits to [Photographer Username]
"[Name of photo]" by [Photographer/Artist]
Image: @photography
Photography: @photography
Pic: @photography
Why Photo Credits Are Necessary
Here are some reasons to write Instagram photo credits.
To Avoid Being Reported.
You don't want to get into any trouble with Instagram for copyright infringement because your Instagram photos lack the necessary credits. Make sure to display the correct copyright information to avoid any problems.
You can also check for the copyright and usage details with the "Photographer credit" and "Artist Information" sections of your Instagram account. This will help you know what to do to avoid any copyright infringement.
It's Common Courtesy.
Giving credit to the photo owner is essential to ensure they receive the credit they deserve. It's simply good manners to give credit and show appreciation for the photographer, and it can also affect the credibility of your Instagram account.
To Wrap Up
Image credits aren't ambiguous but provide specific and accurate details about when and where the photo has been sourced. It is necessary to show who deserves the credit for those images.
Now you know how to make a photo credit caption for your Instagram posts. Don't forget to tag the right people on your next post!
Frequently asked questions
How do you use Instagram credits?
The Instagram app does not allow you to purchase or request credit from Instagram. Ad credits pay for all advertising costs you accrue during the promotion you create to use your ad credit. As long as you're running this promotion, your card will be charged until it runs out or expires.
How do you write photo credits?
If you use this image from Flickr Creative Commons, it should be credited as "Image by Shawn Arron via Flickr," or "Photo by [artist name with their website hyperlinked].".
Do you have to credit quotes on Instagram?
It will take some time and effort to get it done, but give thanks. If you have multiple sources (builder, designer, photographer, artist), give credit to as many as you can. If you've been granted permission to repost, give credit.
Which is correct photo credit or photo credits?
Credit is given to the person who took or provided the photo, so if there is one person (and almost always just one), it is "Photo credit.".
Upon selecting the image(s) you want to post, you will be prompted to add a caption and tagging section before posting your photo to Instagram. It's an example of what I have in the photo below. #2. Add "Photo Credit: @" to the top of your screen and start typing "jjshotme".
How do I give copyright credit?
You may type the word "Copyright" or put the symbol (the letter "c" with a circle around it) after the title. We send this notice to all readers letting them know that the song is protected by legal standards. The notice also lets listeners know that you honor the copyright since you publicly display it.
What is a photo credit line?
Photo credit lines identify the photographer, illustrator, or copyright holder of images published or posted on a website. Credit line for a photograph can appear at the bottom of a photo, as part of the caption, or elsewhere on the page.
How do you give someone credit examples?
Make it sincere. Many people believe that the more you compliment employees, the better.
Public is not necessary. We love shoutouts! .
Don't limit praise to profit goals only.
'Please' and 'Thank you'.
Share the credit
When should you credit a picture?
When a caption is included with the photo or image, the credit should follow immediately. When a photo or image is used for illustration and does not contain a caption, the credit should appear directly below the photo.
How do you say credits to the owner of a photo?
Include a symbol next to the photograph along with the name of the source or "Photo by (Name of Photographer).".
Copyright symbols can be created by pressing "Alt" + "0169" on your keyboard's numeric keypad in Windows or pressing "Option" + G on a Mac.
How do you credit someone for a quote?
Reference to APA quotes must include the author's last name, the year, and a page number separated by commas. A quotation that appears on one page is used for APA purposes; if it spans a page range, use "pp.".
Does PC mean photo credit?
'Picture Credit' will most likely mean 'Photo/Pictures Courtesy'. So, anyone who made the picture deserves the credit associated with sharing that piece of content.
What is CC in Instagram?
When sharing content across cultures, languages and identities, the two little letters can make all the difference. CC is sometimes referred to as carbon copy, such as when someone is copied from an email. Closed captions, on TikTok, are meant by "CC.".
How do you credit a photo on the Internet?
author (if available)
(if available) Year produced.
An image title (or description).
Format, details (if applicable).
Sponsored source's name and place.
Uploaded the image once per month (date you viewed/download the image).
How do you cite quotes on Instagram?
How do you use Instagram (name and username), click here.
when (date posted),
How (the caption, highlight title, or profile page title), and.
where (URL)