A picture may be worth a thousand words, but great captions make them even more attractive. Captions tell the story behind the image you upload, convey how you feel, and let your audience understand your person. Finding the perfect profile picture captions for your beautiful photos can be challenging. But we've done the work for you so you could get straight to posting.
This article lists creative captions for your display pictures, profile pictures, avatars, and online self-portraits. These inspiring captions will help spice up your photos!
Why You Need a Caption for Your Profile Picture
There's always something charming about a photo caption or a funny saying that accompanies a candid shot. An interesting caption can bring out the best in your photo and make it stand out from the rest. A good profile picture caption makes your online profile look more attractive. Great captions say a lot about your personality and interests. And, they allow people with similar interests to connect and interact with you.
Even the most attractive pictures need captions, so don't be shy to say a few words about yourself that'll help you stand out. You can use whatever you want, but sob stories don't work here.
Captions for Your Facebook Display Picture
I'm a wonder of wonders.
Life is full of surprises.
Attitude and class will always be my first preference.
If not me, who? If not now, when?
Life is like a mirror; we get the best results when we smile.
Be your kind of beautiful.
Little by little, day by day.
Simplicity is the essence of happiness.
If you don't have a smile, I'll give you one of mine.
Note to self: "Please relax."
I'm walking on sunshine.
It's the season of emotions!
Live the life you've always imagined!
Sometimes life can surprise you with a happy coincidence.
Short Profile Picture Captions to Inspire Motivation
Happy days are here again!
Life won't get easier. You just have to get stronger.
Wake up and be awesome!
Sometimes, you have to be your superhero.
Keep the smile on!
When life gives you lemons, make lemonade.
Do more of what makes you happy.
It always seems impossible until it's done.
Be yourself because there's no one better.
Be silent and let your success shout.
Dream without fear and love without limits.
Be brave enough to live differently.
Don't let anyone dim your light.
Profile Picture Captions That Offer Advice
When life gets blurry, adjust your focus.
Take the risk or lose the chance.
Don't just exist; live!
Practice like you've never won; play like you've never lost.
Look in the mirror! That's who you are competing with.
Don't sit like a rock. Work like a clock!
Success always follows hard work.
I am the master of my fate and the captain of my destiny.
Be a warrior, not a worrier.
With my own hands, I will carve my fate.
A champion is someone who gets up when he can't.
Take every chance and drop every fear.
Everything you want is just outside your comfort zone.
Make it simple but significant.
The slightest change can make the greatest difference.
Be the change that you wish to see in the world.
Make life fun today because tomorrow isn't guaranteed.
Think positive, live positive.
Live for the moments you can't explain with words.
The most important things in life aren't things.
The world is full of nice people. If you can't find one, be one!
Funny Captions for Your Profile Picture
I'm smiling because I have no idea what's going on.
I'm so cool; even ice cubes are jealous!
I don't accept compliments, only cash.
I don't like to follow; I like being followed.
No one is perfect. That's why pencils have erasers.
I only grow up, not old.
Life is too short for bad vibes.
Honesty is the best policy, but insanity is a better defense.
Ice cream is cheaper than therapy.
I'm not lazy; just chill.
If you want to come second, follow me.
If I were you, I would adore me.
I only radiate good vibes.
In a world full of trends, I wish to remain a classic.
Sassy Captions for Your Display Picture
Some call it arrogant; I call it confident.
Being single doesn't mean I'm always available.
Let's find some beautiful place to get lost.
I'm so hot that I might be the cause of global warming.
My soul is on fleek.
I'm rocking my world and owning it!
Before you judge me, make sure you are perfect.
I am my own special creation.
Hating me doesn't make you pretty.
It's kind of fun to do the impossible.
Love me or hate me, I'm still gonna shine.
This is how to be a heartbreaker.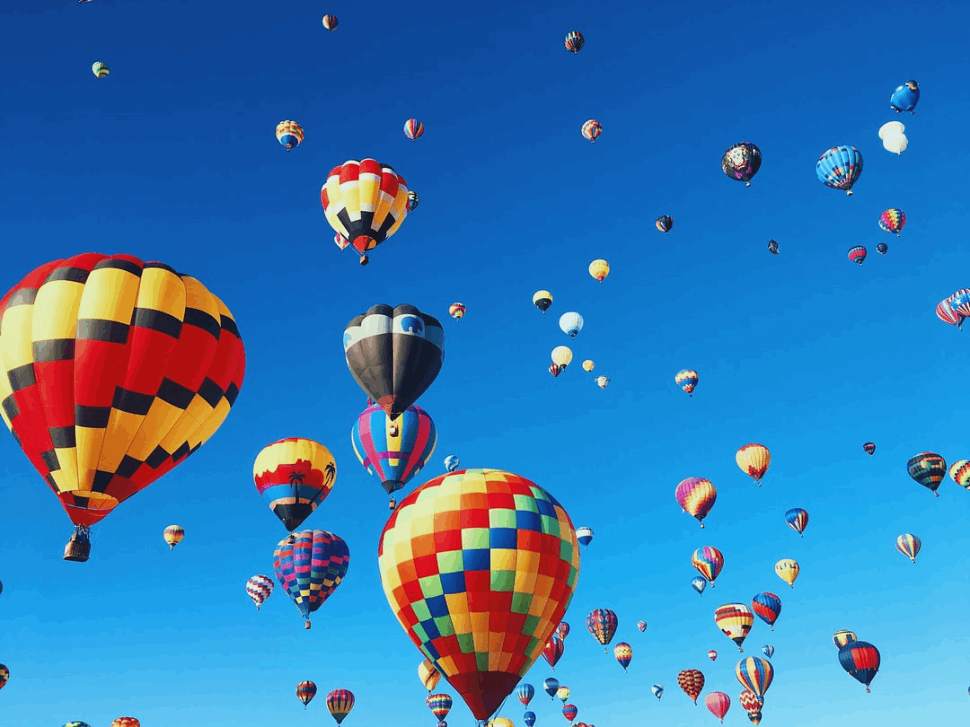 Wrapping Up
Whether you're already a Facebook powerhouse or a newbie to the social media site, you want to make the most of your profile. A great, hilarious, or inspiring caption can make a big impression on your profile.
So, don't waste any more time; get started with a beautiful profile picture and a fab caption. You can use the captions in this piece or draw inspiration from them to craft a compelling one!
Frequently asked questions
Life is the biggest party you'll ever have.
Don't sacrifice life to protect family, love, or yourself.
Second chances, but not on the same night.
It is perfection in itself that I am an original.
*You can't dull my sparkle*.
If you throw an apple every day hard enough, everyone will come away.
Chin up, buttercup!
A smile does not fade away.
The reason you want to feel happy is your own.
If you want to live a happier life, you only need to smile at it.
You've done halfway there, you believe you can.
Wherever I am, I bring the sun.
I know what you're doing right now..
There should be a "No One Cares" button on Facebook.
The only place where you can talk to a wall is Facebook.
Adding you to my friend list doesn't mean I love you, I added you so that my friend count could grow.
Hi there
Always looking forward to success.
My life
Treat me well, and I will double your favor.
This person has a personality you cannot handle.
Here's how you can become second.
It is because I have the courage to fly that I can reach the highest heights.
No explanation needed
I decided I couldn't, so I did.
You'd rather chase me when I'm the catch!
If I were you, I would love me.
Me?
Take me as I am, or watch me as you go.
It's not perfect
Your approval is not essential for me to be you.
My role isn't going to change, I am who I am, I'm what I am. I do what I do, and I'll never do it again.
Be yourself, there is no one better.".
Water and summer are on her foot.
Don't let anyone treat you like you're ordinary.
The best of me is yet to come.".
I believe she is born with it.".
Then be more of you and less of them.
You can live a happier life if you're laughing.".
"Sunday Funday"
Know your worth
She is the backbone of every successful woman.
Confident, you are beautiful.
Let yourself smile for your own reasons.
Beauty queens are not my thing, but just beautiful me.
Self-love is the greatest middle finger ever.
You're not beautiful like me.
As always, failures are always lessons learned.
Just leveled up
I wish you many joyous days again!
Life won't get easier.
Today should be so awesome that yesterday becomes jealous.
Every mistake I have ever made has built me up.
You must be the best version of yourself.
It's better than me.
I'm top of the world.
My turn, though
I am the catch and I am not chased by you.
When I walk in, I should sit up.
That's not my business.
I still cannot see any competition after 20/20 vision.
Although I'm a hot girl, I never lose my cool.
Do you burn your eyes with my sparkle?
I am always ahead of you, just like the alphabet.
What are 5 positive quotes?
If they would try, there is nothing impossible.
All those twists and turns are in front of us in life.
Keep your face always toward the sun, and shadows will fall behind you.
"Nothing is impossible
Whenever you have a dream, you've got to grab it first.
"The bad news is that time flees quickly.".
How do I have fun quotes?
Have fun, and regain your curiosity and sense of adventure.
"Anyone can succeed only if they have fun at what they do." -Dale Carnegie.
Even though you're growing up, you shouldn't stop having fun.
"Enjoy life
That person must never cease striving to enjoy life.
Nothing makes me cooler or more attractive than a big comeback.
This is acceptable to me.
I have never been cool and I don't care who I am.
Being cool is about being your own self, not doing something that someone else tells you.
I'm a mirror
Keeps his cool best wins.
What are some cool quotes?
I'm ok with it.
Nothing is cooler and more attractive than a big comeback, and that'll be me.
I would rather be dead than cool.
Keep a cool head and a low profile.
Stay still and cool in your own mind and spirit.
I'm a mirror
Let your soul stand up to a million universes and be collected.