Pumpkins are the quintessential representation of Fall and all its autumnal beauty. They are also Instagram-worthy! Whether it's Halloween or Fall, there's bound to be people flocking to pumpkin patches. If you've taken part in this age-old tradition, you will need clever pumpkin captions for Instagram to spice up your post.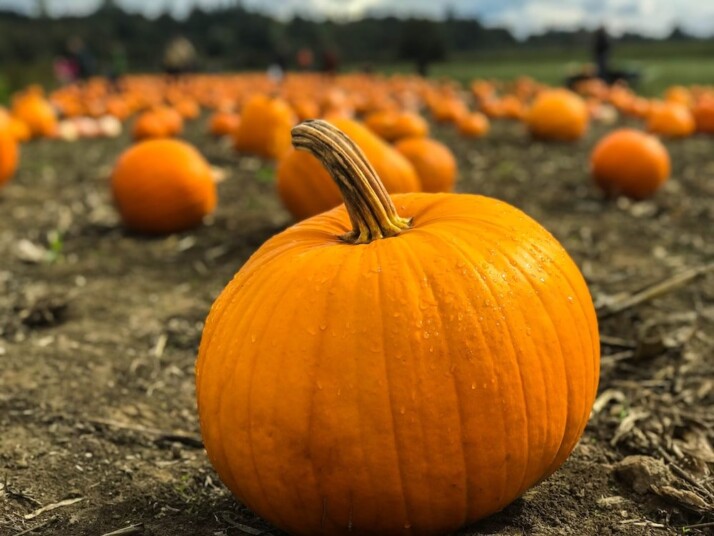 The Importance of a Good Instagram Caption
You might be curious why you need to go through the effort of crafting a catchy image caption. Why not focus on the image in the first place?
An image caption is the most important marketing tool because it tells the world who you are and what you do. It's also helpful for marketing to people who share similar views and values with you.
Good captions are particularly useful for business accounts because they can be used to promote a product or service on the platform.
Pumpkins become a trendy topic during the Fall because everyone visits pumpkin patches. It allows businesses to gain exposure by riding on this trend.
35 Pumpkin Captions for Instagram
Hello, Pumpkin.
I'm here for the boos.
Autumn leaves and pumpkins, please.
Too cute to spook!
Let there be pumpkin spice.
Fall is made of pumpkin spice, and everything nice.
Pumpkin spice for life.
Blessed and pumpkin-obsessed.
We give thanks and eat pumpkin pie.
What can I say? It carved itself.
Keep calm and carve pumpkins.
Bow, witches!
Boo-yah!
Howl are you doing?
Pumpkin kisses and harvest wishes.
Carve pumpkins, drink cider, and enjoy Fall.
What a haunt mess.
Dear gourd, this pumpkin is cute.
Things are getting lit over here.
I only have pies for this pumpkin.
I've got the inside scoop on these pumpkins.
Welcome to our patch.
It's always Halloween inside my head.
#Squashgoals
Witch, please.
Making sure to carve out some time with my friends.
My pumpkin is really gourdgeous.
It's time to get glowing now that I've found my pumpkin.
The Cutest pumpkins in the patch.
My blood type is basically pumpkin spice.
If in doubt, carve a pumpkin with your best witches.
One more pumpkin spice latte for the books.
I like a pumpkin latte.
Sorry for what I said when I didn't have my pumpkin spice latte.
Go big or gourd home!
The Bottom Line
Captions are simple and effective tools for connecting with an audience. They allow authors to showcase their thoughts, emotions, and wit. They play a key role in audience discovery, and they are a great way to encourage engagement. May these pumpkin captions help you extend your reach and prompt a lively reaction from your followers.
Explore All
Image Caption Generator Articles