Sassy Instagram captions are just ideal for the days when you snap the picture-perfect photo and ooze with confidence. There are days when your hair is bouncy, the outfit is on point, and you're bold and glowing with that highlighter on your cheek!
It's the time to capture your sleek style and sassy attitude and share it on social media with a witty caption. We have a list of the best captions to unleash your inner diva and slay the Instagram world all day!
When to Write a Sassy Instagram Caption?
When your life is on fire, there is no time for being shy. If you're in a position of absolutely joyous, thrilling, and hilarious timing, share this moment with your people and the world on social media!
When you hit the town with your squad, you might write a sassy caption on a selfie as you're all sipping your beers. Or you could write some witty words as you catch up on the latest happenings. Whether it's a selfie, a new outfit, or a day out with friends, show it off with a sassy caption!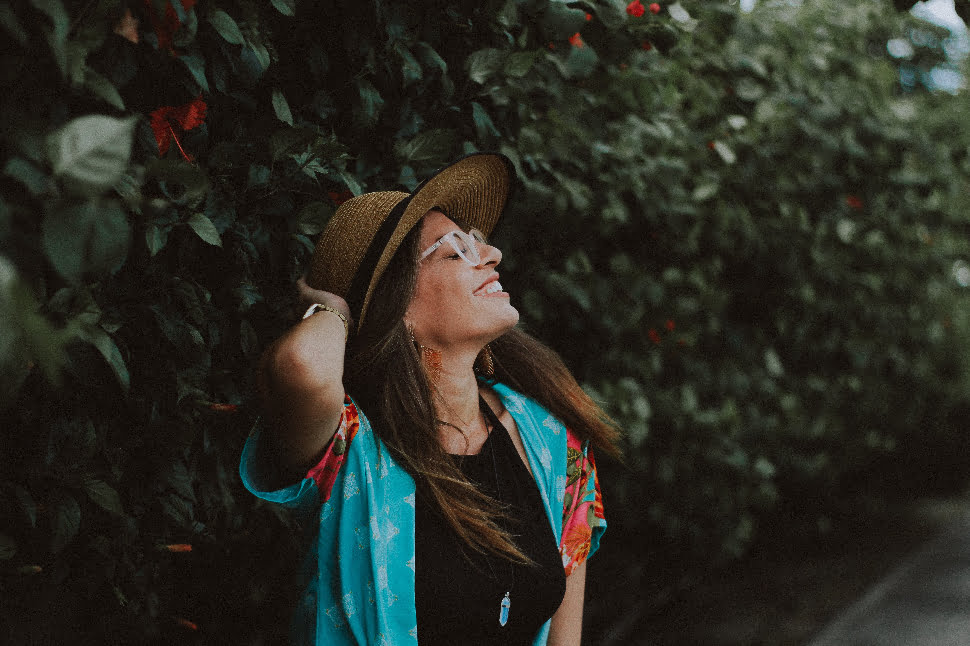 Sassy Instagram Captions to Flaunt your Attitude
Instagram captions give users an opportunity to express themselves, their mood, and their interests through their selfies. Your picture captions let people know what your mood is and what type of attitude you share.
With all the amazing selfies and jaw-dropping Instagram posts, your caption is what can help a post shine. Here are some sassy Instagram captions to embrace your attitude.
The Best Sassy Instagram Captions
They told me I couldn't. That's why I did.
Short and sassy, cute and classy.
Angel face, Devil thoughts
Take me as I am, or watch me as I go.
You were my cup of tea, but I drink champagne now.
It's okay if you don't like me. Not everyone has good taste.
If you were in my shoes, you'd fall on the first step.
Slay Captions for Instagram
Too glam to give a damn
Sassy, but Classy.
She's beauty, and she's grace, she'll punch you in the face.
I tried to be good, then I got bored
I'm the queen of my own little world
I like to make people who hate me, hate me even more
When I let my head down, it is only to admire my shoes.
Confident Instagram Captions
You're not gonna tell me who I am. I'm gonna tell you who I am.
I'm worth it. Always have been and always will be.
I like my coffee how I like myself: Dark, bitter, and too hot for you.
Looks aren't everything, but I have them just in case.
I can. I will. You better watch me.
We wear crowns over here.
I don't need your approval, darling. I have my own.
Funny Instagram Captions
Tell me not to do something, and I will do it twice and take pictures.
Humble, with a hint of Kanye
They say good things take time … that's why I'm always late.
Sweet as sugar, hard as ice. Hurt me once, and I'll kill you twice.
Be a stiletto in a room of flats.
If you listen closely, you can hear me not caring.
Cinderella by day, SIN-derella by night
Sassy Captions for Instagram Selfies
Act like a lady, think like a boss.
My hair is the crown I never take off.
Life is short. Make every hair flip count.
Take me as I am, or watch me as I go
Make them stop and stare
Savage not average
It's not an attitude; it's the way I am
Wrapping Up
When it comes to social media, posting photos is just part of the process. Sassy captions are perfect for showing off your personality and celebrating everything in life with confidence.
With the right caption in your pocket, you can take the best photos and get noticed. Consider the sassy Instagram captions in this post for your next selfie post and make your followers a part of your amazing experience.
Frequently asked questions
What are some sassy quotes?
You won't tell me who I am. I'll tell you who I am.
Stay away from me.
It's classy, but still classy.
Think like a boss, act like sailor.
What I really want is what I do.
You throw something around like confetti.
We wear crowns here.
Nobody can be me, but there is no competition.
What should I Caption my instagram photo?
Selfies keep the doctor away every day.
That's kind of a big deal to me.
Sarcastic tone is my first language.
Just me
I make my coffee in the beginning, then I do the things.
Beast mode
Effortless: No filters
But first, selfie
Classy, never trashy, and a little bit sassy.
Many people know me.
Beauty begins from the moment you decide to be yourself.
My life is imperfect, but my hair is!
Too glam to even give a damn.
Kingship is not necessary for queens.
The light flowing from within can't be dimmed.
Make today so awesome that yesterday starts to slurp.
Our days are over!
The struggle for life won't get any easier. In order to get stronger, you have to do something.
Maybe I'm a better version of myself.
You should be the best version of yourself.
The world is best for me.
The level was just set.
Every mistake I have ever made has built me.
What are some sassy Captions for Instagram?
This is the difference between a pizza and your opinion: I only asked for pizza.
What I am doing is called what I want.
Listen closely, and you will hear me not caring.
One person can visit me per day.
Be classy, never trashy, and always sassy.
Simple things can't be easily acquired unless you've taken a snap each day.
Why chase you when I am the catch!
It is hard to come by my own way.
You would love me as you would.
Your approval does not make me yours.
I am who I am, I am what I am and I do what I do, and I won't do it any different.
Me?
Take me as I am, or watch me take me as you go.
With a down-to-earth nature, yet still above you.
Let them die for you, be like drugs.
Keep your head high and your middle finger high.
Making it impossible for me to stop haters from living my life.
In addition to gravity, nothing can keep me down.
Don't like me?
Failure never means a lesson.
Don't let someone tell you why you smile.
Every successful woman also has a female partner.
I'm not a beauty queen, I've simply been beautiful.
The greatest middle finger of all time is self-love.
Know your worth
I am not beautiful like you.
Those who are confident are beautiful.
What is most savage quote?
That's why I did not.
Even though this isn't a race, I still take first.
No competition, no comparison.
No pen or paper, but I draw attention nonetheless.
Don't go too fast so catch up or run away.
Silent but deadly
It's like I walk it.
Savage, not Average
What are badass quotes?
I am strong
People who think they can change the world are those who do so.
Make your own original in a world full of copies.
It's not who will let me: it's who will stop me.
Dream that doesn't scare you is not a big one.
Do you have burnt eyes with my sparkle?
I am all the way before you, just like the alphabet.
My vision is 20/20 and I'm still unable to see competition.
Unfortunately, I don't have GPS.
My cool never wears off, though I'm a hot girl.
Your business is not mine.
When I'm the catch, so why chase you?
I'll walk in and sit up right now.
"Sunday Funday"
She walks like rain and acts like summer.
"Life is better if you're laughing.".
The best of me is yet to come.".
Don't be others, you'll never be better.".
Be more of you, not less of them.
"Don't let anyone treat you like you're ordinary.".
The woman may have been born with it.".
I have the courage to fly and I can achieve the greatest heights.
I am always hungry for success.
My life
Give me attention, and I will double your favor.
If you would like to be second, follow me.
The personality is impossible to handle.
Then I did
No explanation needed
What are some sassy bios?
You can do better when boys do what you can do.
Girls run the world, of course.
Coffee is dark, bitter, and too hot for you.
Girls who don't ask for much deserve it all.
As much as she is little, she is fierce.
Your mind would stifle trying to understand mine.
What's a baddie quote?
"I'm the truth, so hold onto your lies." "Don't check for me unless you have a check for Me.".