Instagram captions are like a one-way ticket to your Instagram account's success. A simple post can become a sudden hit in no time if the caption is a good one. A great caption leaves an impression on both your followers and your potential followers. Savage captions for Instagram cangrab viewers' attention and attract traffic and engagement to your page!
Great captions are a reason people engage with specific content on Instagram. We've compiled a list of savage captions for Instagram to help you express your confidence and energy.
Why You Need A Savage Instagram Caption
Instagram captions are a fun way to let your audience better understand who you are. They portray your personality and allow people with similar interests to connect and interact with you.
Your caption should be more than just a witty pun, though. While your captions might seem simple on the surface, they're a way to connect with your audience without being too overt.
Sometimes, you need a savage Instagram caption to match your energy, one that unleashes your badass attitude and portrays you as controversial. A savage Instagram caption can express your boldness and confidence. It's a chance to show your haters and frenemies that you don't care about anything being said behind your back. Savage captions keep you motivated, positive, and focused on the goal.
Savage Captions for Instagram
Just like the alphabet, I come before U.
I'm not heartless; I just don't care about people who aren't me.
Don't check for me unless you've got a cheque for me.
Why chase you when I'm the catch?
I'm not always sarcastic — sometimes I'm sleeping.
I'm none of your business.
Trouble never looked so fine.
Outfit: Perfect. Attitude: Worth it.
I'm everything you want but can't have.
No GPS, but it's my turn.
I'm a hot girl, but I never lose my cool.
Skin on glow, money on grow.
Savage Instagram Caption for Haters
Mad because you can't afford my lifestyle, no? Get grinding and stop hating!
Keep talking while I keep living.
Shut the hell up if you don't have anything nice to say.
Of course, I'm humble, I know what I'm worth, and it's a lot more than you'll ever be worth.
If you're looking for sympathy, keep looking because you're not going to find it here.
Savage Instagram Captions for Girls
Just wing it. Life, Eyeliner, Everything.
No, I checked my receipt. I didn't buy any of your bullshit.
If I were meant to be controlled, I would have come with a remote.
I love the sound you make when you shut up.
My life feels like a test I didn't study for.
50% Savage, 50% Sweetheart.
Savage Instagram Captions for Boys
Be a little more you and a lot less them.
They say good things take time… That's why I'm always late.
I've always loved the idea of not being what people expect me to be.
I had to let go of us to show myself what I could do.
Treat me like a joke, and I'll leave you like it's funny.
Life is better when you're laughing.
You are so fake that even China refused to accept that they made you.
Catch flights, not feelings.
Don't mistake my kindness for weakness.
Savage Instagram Captions for Ex
Honey, even raccoons, have standards.
The trash gets picked up tomorrow. Better get ready.
You were my cup of tea, but I drink champagne now.
Cancel my subscription because I'm done with your issues.
If Karma doesn't hit you, l gladly will.
I don't hate you. I'm just not necessarily excited about your existence.
Catch flights, not feelings.
Life goes on, with or without you.
Karma is somewhat busy sharpening her nails and finishing her drink; after that, she is coming after you.
Savage Celebrity Captions for Instagram
I'm one of those people who doesn't follow trends. I set them.— Zendaya
Don't get bitter; get better. — Alyssa Edwards
I've always been famous; it's just no one knew it yet. — Lady Gaga
I'm gracing you with my presence. — Kourtney Kardashian
If you obey all the rules, you miss all the fun. — Katharine Hepburn
I'm too busy writing history to read it. — Kanye West
When there are so many haters and negative things, I really don't care. — Kim Kardashian.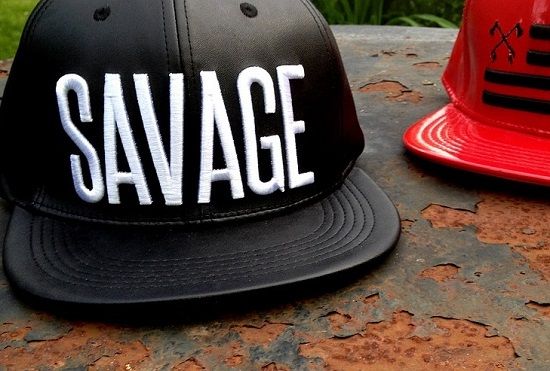 Wrapping Up
Captions are a way to express yourself and showcase your personality. No particular style is "right" in captions. Sometimes, a savage caption can be the best way to get things off your chest! It's your chance to let haters know you don't care about what they say. So, pick one of the captions above for your next Instagram post.
Frequently asked questions
What are some sassy quotes?
Over here, we wear crowns.
There is no competition, but nobody can be me.
I throw sass around like confetti.
Classy yet pretty
As a lady, think like a boss.
I do something called what I want.
My identity will not be revealed to you. Here's my profile: I'm who I am.
Keep me out of your way.
What is a baddie quote?
"It's not about money, it's about me." "I'm the truth, so hold onto your lies." "Don't check for me unless you have a check for you.".
There is some flaw in me.
I would love you if I were you.
You don't have to approve me.
I am the catch! I don't chase you!
Take me where I am or watch me go.
What I do, I do what I do and I won't ever be doing anything else.
Me?
What is most savage quote?
You cannot compete, you cannot compare.
The pen and paper are gone, but I still draw attention.
Your speed is not yours, so catch up or get lost.
Into it, walk it like I talk to you.
While my race isn't one, I still win.
I didn't want to, so I did.
Silent but deadly
Savage, not Average
How do you get savage attitude?
Don't give up! Do what you do.
Listen to your instincts. Listen to what your senses tell you.
Get Primal Play
Make Moves Strategize
Follow your word. BONDING is your word.
What's on your mind? Unapologetically.
Spend time alone with other Savages.
Enrich your mind
Despite 20/20 vision, I don't see any competition.
Then I'm nothing your business.
Stand up when I enter.
It's my turn
The alphabet precedes us, just like me.
Why chase you when I am the catch?
Is my sparkle burning your eyes?
I'm a hot girl, but I never lose my cool.
When you're laughing, life is better.".
She walks like rain and acts as summer.
The best of me still awaits.".
"Sunday Funday"
"Maybe she was born with it.".
Be more present with you than with them.
There is no better person than you.".
Don't let anyone treat you like you're ordinary.".
Having the best views in the world.
Make yourself the best version of yourself.
Having a better version of me.
It won't get easier. Getting stronger is all you need.
The days are here again!
My mistakes have built me up.
You should make today so awesome it makes yesterday jealous.
Leveling up just started.
What is Haters gonna hate?
It's an informal way to express consolation, provide encouragement, or dismiss criticism. Critical criticism implies that criticism means more about the critic, or "hater," than the person being criticized, i.e., that the individual is making judgements by jealousy or their own negativity.
Always aspire to succeed.
If you treat me well, I'll double the favor.
I'll follow you if you want to be second.
I can do the greatest heights all because I am able to fly.
My life
No explanation needed
They said I didn't, so I did.
I have a personality I can't handle.
What are some sassy bios?
Girls run the world of course.
Girls who don't ask much deserve the best.
Your perceptions would wander as you tried to understand mine.
Even though she is little, she is fierce.
The way I like my coffee is dark, bitter and too hot for you.
Girls can do better than boys.
"Be who you want to be but do not care about what others think." -.
No matter how good you are, someone will always be against you.
It is not the conscience of his hater that causes the hated man to act.
Sherpas are my favorite.
Let me tell you what I said.
What do I do with my haters?
Block online haters
Keep in mind that comments from a hater are reflections of them and aren't specifically about you.
I know criticism can be painful.
"Hater": what is it?
Stick with supporters
Ignore it. Walk away.
Here are some methods to deal with dislikers.
You must be kind and respectful, even with haters.