Nothing quite captures the internet's attention like an incredible car ride. So if you've just bought the car of your dreams, you deserve to flex it to your friends online! We've curated some of the most savage car captions for Instagram. These are sure to impress your followers, whether they're car enthusiasts or not.
Your car deserves a spot on your Instagram feed with a caption that's just as awesome. In your caption, you want to sound savage and cool but not too boastful! And this article has got all the captions you need to properly flex your awesome ride.
The Importance of an Instagram Caption
Captions are essential tools on Instagram when it comes to getting your pictures and videos noticed. Social media is a crowded and cluttered space, but with the right caption, you can stand out and attract the right audience.
A good caption can also give purpose to the pictures they accompany. They are the picture's voice and can even be an extension of any video, or audio. Think of it as a way to tell the story behind your photo or post.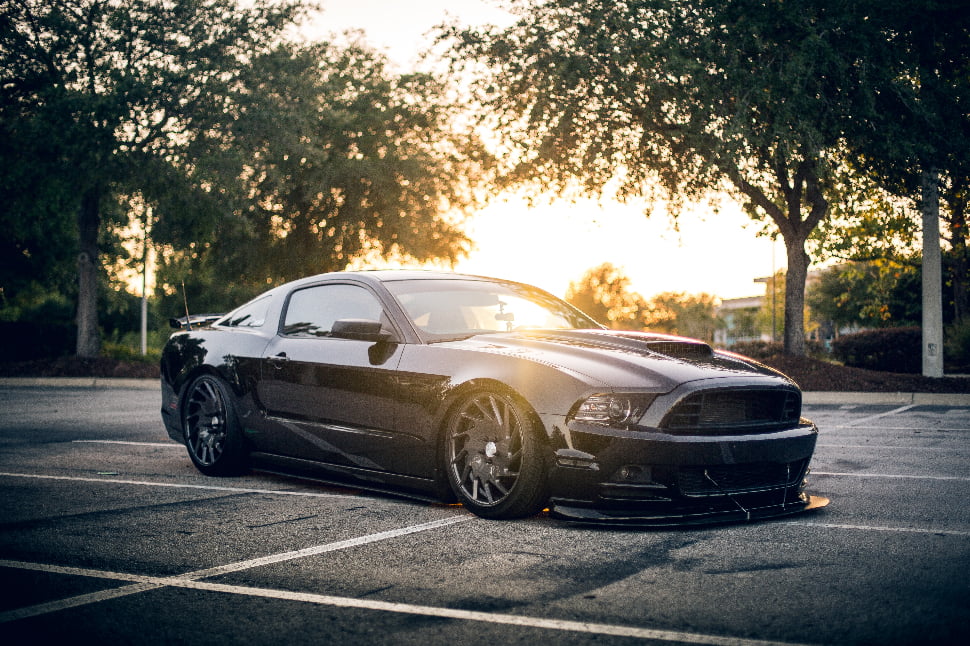 30+ Savage Car Captions for Instagram
Driving this car has changed my attitude.
If you don't own your dream car, return to work.
No more backseat driving for me. I am the owner!
I bought my first car. No one told me it'd feel this good!
Am I making this car look good?
Excited for my next road trip with this baby.
Staying savage has never been easier.
You can find me in the garage admiring this beauty.
Never follow your dreams. Control them!
Happiness is the smell of your new car.
Focused on the grind, constantly pushing. Let's go.
I couldn't find my dream sports car, so I built it myself.
Time to show off!
It was not easy, but it is always worth it!
Work hard silently and let your new car make some noise.
The scratch is on my car, but I can feel the pain.
The feeling that comes with owning your dream car is unmatched.
Happiness is sitting in the driving seat.
Life is way too short to drive boring cars.
Your race and pace. Both matters.
This car is not my dream. It is my reality.
Start your engine and speed on over.
Your car is your attitude. Wear it wherever you go.
I wanted to be better, and now I am!
I could sit in a traffic jam all day in this fantastic car!
Can you believe this is me in my new ride?
I'm not fast. The others are slow.
Time to hit the road.
Every car needs special treatment.
Riding in style
Absolutely in love with my new wheels.
You're looking at the latest car owner in town!
Going places with my new ride.
My car and I make a great team!
To Wrap Up
Captions are just as important as the photo you post. It has to have some attitude and swag. With a gritty picture and a cool caption, you can be sure that your car gets the attention it deserves. So what are you waiting for? It's time to properly flex that awesome ride with this article's savage car captions for Instagram!
Frequently asked questions
Don't stop until you are proud.
It's easier to stay grounded during a sunny day.
Husbands are sold separately; dreams are free.
Life becomes limitless once you become fearless.
Make yourself the kind of person you would like to meet.
Don't let those who talk behind your back stop you; they're behind you for a reason.
Keep your head high, and your middle finger up.
Nothing will keep me down, except gravity.
Taking all the haters out of my life like they didn't exist.
You're down to earth, but still above you.
Don't like me?
Let them die for you, be like drugs.
What are some badass lines?
It is not a big dream to believe it does not scare you.
I am strong
The people who are crazy enough to think they can change the world are the ones who do.
What's stopping me isn't who will let me: it's who will stop me.
Don't assume you are an original in a world filled with copies.
Just got leveled
We have happy days again!
You won't get any easier in life. You just have to be stronger.
I am built from every mistake I have ever made.
I am in the top 1%.
I think I'm better than you.
You should be the best version of yourself.
Make today so great that yesterday is jealous.
How do you praise a car?
We wish you the very best.
It is appreciated, my friend.
It will bring you many memories and success in your life through this car.
Your presence makes me feel amazing.
Congrats on your new vehicle.
What a great choice. I love your car.
That sparkle won't fade you.
Don't sacrifice three things: family, love, and yourself.
Don't give the same mistake another chance.
If you throw an apple a day, anyone will be protected.
The biggest party you'll ever attend is your life.
The fact that I'm truly an original is perfection in itself.
It's cute and classy.
I want to live a good story.
This is the day we live in.
Escape the ordinary
Having coffee helps you through life.
We expect the best.
This future holds promise.
50% savage, 50% sweetheart
What is most savage quote?
In this era, you can't compete with others.
Savage, not Average
I did not, so I asked.
Silent but deadly
I don't have a pen or paper, but I still draw attention.
Although this is not my first race, I still lead.
Let's catch up or get left behind.
You walk it like I talk it.
What should I Caption my car picture?
"I do not pray for things, I work for the things I want.".
Get the car started and take a ride.
Drive the car and show it to others.
Keep your car as your attitude; take it before going anywhere.".
If you don't work hard, let your new car make some noise.
Sit up when you walk in.
I don't have a GPS, but it's my turn.
Is my sparkle causing burns to your eyes?
Twenty/20 vision still doesn't have me comparing to any competitors.
When I am before Allah, I am like the alphabet.
Even though I'm a hot girl, I never lose my cool.
What's the point in me following you when I'm in charge?
I'm not your business.
What is a car lover called?
Synonyms. (car enthusiast): petrolhead (British English) (car enthusiasts): revhead (Australian English): speed freak.
So I did what they said.
Treat me well and I'll double your favor.
My life
Become second to me.
The desire to succeed is always high.
I have the courage to fly, so I can rise to the heights.
What you'd not be able to handle is that personality.
No explanation needed
What is a car quote?
The price of auto insurance quotes is a measure of how much you will be paying for the type and amount of auto coverage that you provide. Choices: Auto insurance quote, car insurance quote.
How do you show off a car?
Share 87 pictures on social media.
Show off its unique features.
In the car, turn the music on and turn off.
Drive in a carpool.
Parking multiple times is recommended.